Greetings all! It is a still little by little. We are still aiming for a fantastic Children's Wellness event in Sept/Oct 2019!
Nothing will stop us now! We aim to kick off our partnership with The Briggs Medical Foundation, a local Eye care NGO and of course Smile Train International!
We need to get this right, working with the right and like minded people.
At this event we will deliver and our aim is to make it last. By striving to build a wellness clinic that can keep this initiative going on the right path!
Little by little and day by day! We promise to deliver we promise to make a change in a child's life. The future is theirs and we are here to help ensure their physical and mental well being is set for what is ahead!
Please continue to watch this space!
We have been using the months to prepare for our first big awareness event! In May we will do the Children's Wellness event by providing eye care and oral hygiene/treatment where needed.
Eye Care - we plan to work with optometrist specialists to conduct eye test, give out prescribed glasses and eye drops where necessary for children up to 12 years old.
Oral hygiene and treatments where necessary. As we are working with Smiletrain, if we encounter any Cleft lip children, Smiletrain will treat the cases. We have dentist and other oral hygiene specialist to provide basic checks and education to children and their parents on maintaining a healthy oral life style. Also, we will provide free toothpaste and brushes to encourage children to always brush their teeth everyday.
Thank you for your continued support and please keep following our progress as we take baby steps to achieve our goal.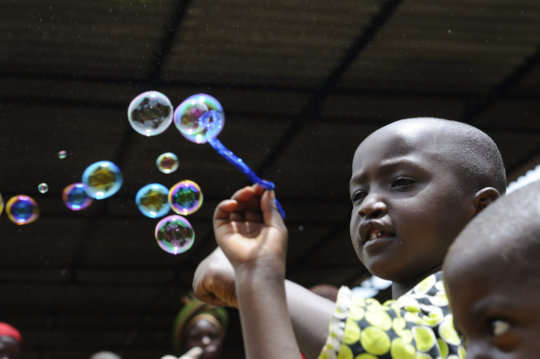 We are still moving slowly but surely, waiting for the big moment! In May 2019 we will launch our first initiative - Awareness of Cleft Lip problem in Children. However, this is not just an awareness we plan to perform at least 10 same day surgeries to be administered by our partners Smile Train NGO.
Today we have started a launch to search for these young candidates and our role is to assess their physical ability to withstand a same day surgery. We will provide nourishment where needed to get them ready for this big change in their lives. We are so excited! This is not an easy task, as the stigma surrounding this can be enormous and we must go with great compassion and sensitivity to the families involve. We will get there we will succeed!
What is Cleft Lip?

Globally, 1 in every 700 children are born with a cleft lip and/or palate. Clefts are the leading birth defect in many developing countries. A cleft occurs when certain body parts and structures do not

fuse together during fetal development. Clefts can involve the lip and/or the roof of the mouth,

which is made up of both hard and soft palate. In developing countries, the vast majority of children with clefts will never receive the reconstructive surgery they need.

How common are clefts?

There are varying opinions on the actual incidence of clefts, but most experts agree that, in part, it

depends on ethnicity. Some experts say that the highest cleft incidences are amongst Asians (approximately 1 in 500 births). Caucasians have an average incidence of 1 in 700 births and individuals of African descent have the lowest incidence of approximately 1 in 1,200 births.

What are the causes of cleft lip and palate?

No one knows exactly, but most experts agree that the causes of cleft lip and/or palate are multifactorial and may include a genetic predisposition as well as environmental issues such as drug and alcohol use, smoking, maternal illness, infections, or lack of Vitamin B, also known as folic acid. In most cases, it is not known what has caused a cleft lip and/or palate, but research is ongoing to better understand the condition.

What does it mean to be a child with an untreated cleft in a developing country?

Children with untreated clefts not only live in isolation, but also face physical difficulties with eating, breathing, hearing, and speaking. As a result, most of these children don't attend school or ever hold a job.

Can clefts be treated?

Reconstructive surgery for clefts has evolved over more than half a century, and today's techniques and procedures have come a long way. The surgery today is simple and the transformation is immediate. Patients see their smile for the first time, parents cry tears of joy, and lives and communities are changed forever.

Your continuous donations will help acheive this cause - Thank you!
WARNING: Javascript is currently disabled or is not available in your browser. GlobalGiving makes extensive use of Javascript and will not function properly with Javascript disabled.
Please enable Javascript
and refresh this page.