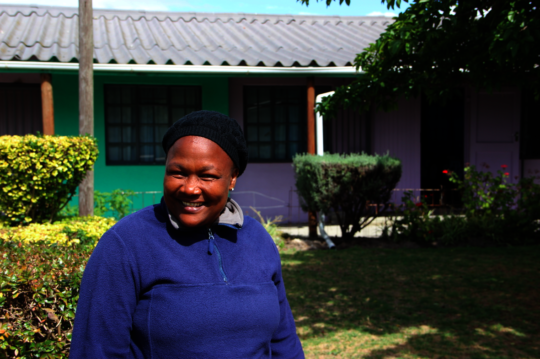 Meet Ntombi - the first in her family to obtain a higher education. She is one of 9 women who, through scholarships funded by CHOSA's Philani Family Fund, have lifted themselves out of poverty and become nurses. Since graduating this year, Ntombi has started working for a Philani program that focuses on tracking the health, development, and weight of babies and toddlers, enrolling them in a special program to combat malnourishment when needed. Staff nurses like Ntombi visit pregnant mothers in their homes, and continue visits until the child is 5. In a region with the world's highest rates of HIV, fetal alcohol syndrome, and low birth weight, these early interventions are crucial. CHOSA is honored to partner with these nursing graduates who have risen above their circumstances and are determined to make an impact in their communities.
Ntombi says this of her experience: "CHOSA supported us in going into this profession, because before there was no direction of how we were able to climb the mountain of education. CHOSA's support was like a mother and father. If CHOSA were not here in Philani, our lives would not be like this. It has uplifted and lightened up our lives. Now I have a name; now I am not just Ntombi, I'm Staff Nurse Ntombi."
CHOSA has also been excited to witness the continued growth of one of our longstanding partners, Abaphumeleli Home of Safety, this year. "Abaph" serves 33 children who have either been abused, neglected, or have suffered the loss of a parent. Many have been malnourished, and some are HIV positive, but all have found hope and a warm, loving home at Abaph. The home has grown significantly in the past year, bringing 7 new children into their care, and adding a room (a renovated shipping container, pictured below) which is dedicated to quiet, after-school homework time.
Abaph has also started a garden on the property where they grow healthy and nutritious vegetables for the kids to eat. Township Farmers, a new organization which received a once-off grant from CHOSA, has partnered with Abaph and several of our other projects in this endeavor. As the kids learn a new skill and gain appreciation for the environment, Abaph is creating their own source of food that will help the home become even more self-sustaining.
As we prepare for 2018, we are encouraged by the community members with whom we partner. Their tireless work in serving the children in their care is nothing short of awe-inspiring. Thank you for supporting them through CHOSA!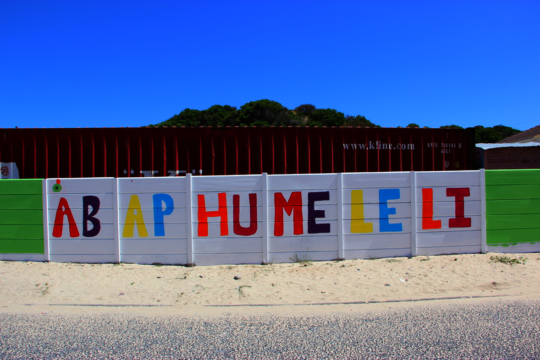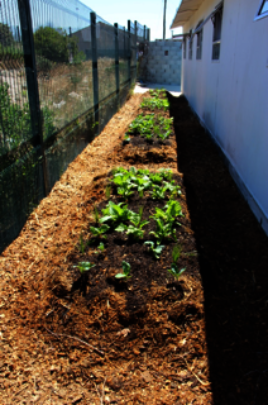 Links: