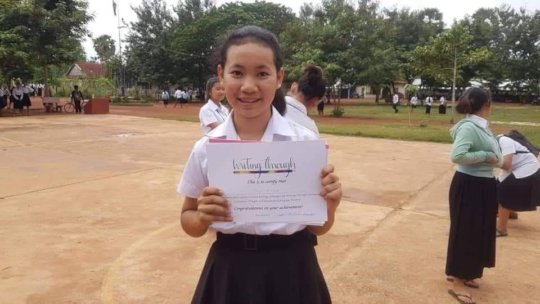 To all Chelly Foundation Friends and Donors:
It is with a great deal of pride and joy that I provide this update. As remarkable as it is, we now have two of our Chelly Scholars being admitted into The Harpswell Foundation, a leadership academy for the best and brightest young women in all of Cambodia. The mission of the Harpswell Foundation is to equip young women with the leadership skills in order to create and inspire positive social change. Here is how a US former Ambassador described Harpswell when it was founded in 2003:
Harpswell Foundation is a U.S.-based NGO that offers talented young women from the provinces an opportunity to help themselves and their community by assisting them with education, housing, and leadership training. The women of Harpswell are studying at some of Cambodia's best universities, and the first graduates of the program are already going on to do amazing things in Cambodia and beyond." – William Todd, Former US Ambassador to Cambodia.
Harpswell students live together while going to universities in Phnom Penh, where they are provided with an immersive program giving them every opportunity to learn about the greater world, through expert speakers and a wide range of extra-curricular programs.
Harpswell only admits 20 or so young women each year from all of Cambodia, after interviewing potential admittees from high schools around the country. The fact that two young women from the villages we work in have been admitted to Harpswell is nothing short of extraordinary.
Two years ago, one of our Chelly Scholars, Jakkrya, was admitted into Harpswell -- the first girl graduating Chum Kiri high school (where the Chelly Library is situated) ever given the opportunity to attend Harpswell. She was admitted after the Chelly Foundation sought out senior staff at Harpswell to consider inviting for the first time the principal at the Chum Kiri High School to submit names and applications from students in the villages we work in.
Jakkrya has gone on to distinguish herself at Harpswell, including by participating and winning awards in debate tournaments, as well as spending substantial time engaged in humanitarian activities and programs. Jakkrya is now a sophomore at the University of Cambodia.
Our latest Chelly Scholar is Rina, who just graduated from Chumkiri High School this past Fall. She received a creative writing certificate after participating in a week-long program by the Writing Through nonprofit organization, and sponsored by our charity at the local high school. She will have similar opportunities to shine while at Harpswell and while she pursues her studies on a full-ride scholarship from the Chelly Foundation.
I should add that Harpswell requires that each of its admitted students receive scholarships from other organizations to have students stay enrolled at universities.
All of our Chelly Scholars, both those who have graduated (8 so far), and all of the students still in college, have had their lives transformed by having scholarships given to them by our charity. Because of you, these young women will continue their journeys to obtaining a university degree and a better life.
Thank you.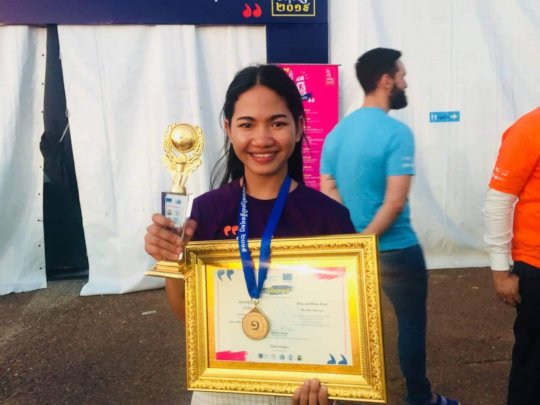 Links: