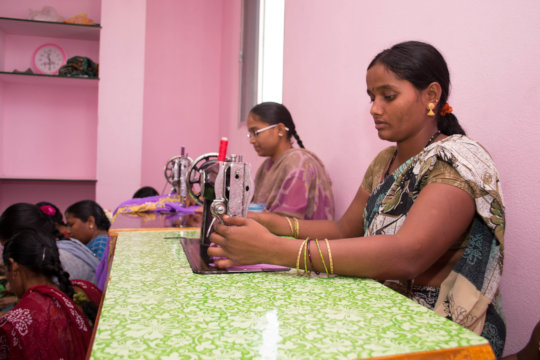 Respected Patron,
Hope all is well from your side at this Pandemic Covid-19.
The Women beneficiaries and we are delightful and obliged for your sponsorship by supporting skill development-livelihoods in Tailoring & Embroidery for economically disadvantaged women and adolescent girls through 501c3 Tax deductible charity GlobalGiving. As our Charity selected under Project month of club for March 2019, we have received 1 year continuous donations to create sustainable livelihoods to the poor women and girls. With your generous donations we are able to organize skills training in fashion designing for the livelihood support of women & girls.
This is very prestigious project for us for the empowerment of women for their daily needs we are providing skills training in various trades as per their desire and able to provide livelihood support. Since 13 years, we have been organizing skillful trainings to earn income for women & girls. After the completion of training each batch women and girls started their self-employment units some of them going to nearby textiles garment shops. Trained women and girls get orders from neighborhoods to stitch different type of petty coats, blouses, zari work on sarees, school children uniforms. With this small unit women earn income monthly Rs.4500 as supplementary income for their family needs. In our project locations many of the women distressed from their in-law families.
They are avoiding those critical circumstances and learning skillful trainings to become self-reliant and self-independent. Due to these extraordinary vocational skills, women are able to send their children to schools regularly and providing educational support in time. Every time we sponsor 6 months skills training in vocational training course for the 25 women in a batch belongs to economically disadvantaged group from Budhavarapeta, Kurnool theory class, giving sufficient raw material like threads, needles, clothes and scissors. In every batch, course completion certificate and organizing orientation course on marketing skills. We guide self-help groups to avail the loans from banks and financial institutions. Your humble donation through GlobalGiving helps to organize skillful vocational trainings for poor women & girls to sustain themselves.
Thank you very much for donating to charity for the empowerment of women.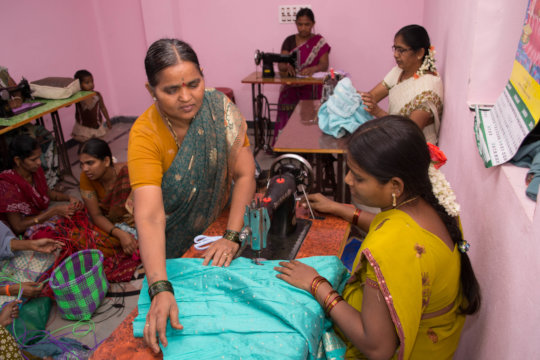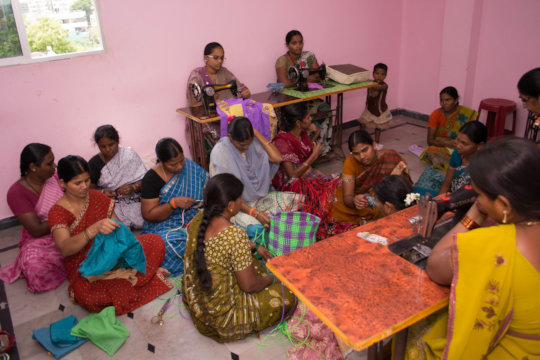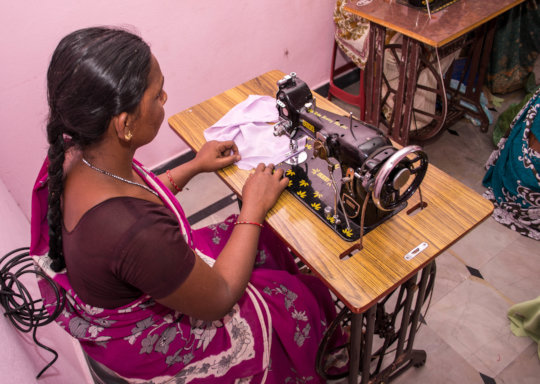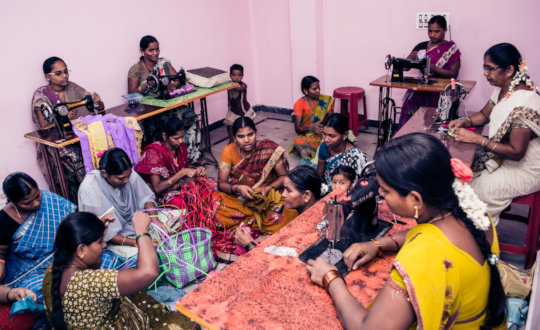 Respected Sponsor
Greetings & Wishes from SERUDS
First of all we are thankful & grateful to you for making donation for old age home. Glad to prompt our authenticity towards your timely sponsorship for old age home for their day to day needs.
8 years ago, we established this old age home to provide food, shelter, healthcare to the neglected elderly persons especially for women. Started oldagehome with 5 old age people and now 20 poor old aged persons living in the elderly home belongs to rural villages of Kurnool & Mahabub Nagar Districts of AP and Telangana. We called SERUDS Shelter home of elders. 20 destitute elderly people and homeless aged women age group between 60 to 90 years are getting nutritious meals per day traditional breakfast, lunch, dinner as some of them are having various health issues, we supply medicines too as per requirement. Every 15days we send old age persons to the Senior Health Experts for the regular checkup for Diabetic, BP, and Cholesterol. We take care of day to day needs of the old age people and frequently we provide towels, bed sheets, and toiletry kits to these elderly persons. Insulin and medical supplies we provide as per the doctor prescription.
Senior Citizens are happy and they do not worry about their children and home towns. We motivate them towards yoga, basic exercises to forget about their past stories and to improve their health. With your donations we are able to feeding the hungry oldage persons in our elderly home.
Thanking you for supporting our old age home through GlobalGiving Foundation for the day to day needs of neglected old age people.
Respected Philonthropist,
Greetings from SERUDS Charity.
We hope all is well from your side in this Pandemic Covid-19 Critical Crisis. Thank you for supporting underprivileged children in creche centers by making donation for children needs. We have started this initiative 11 years ago since then we have been running 3 daycare centers of pre-primary education for the children. Parents of these children work as daily wage labourers in construction sites, market yards, small establishments.
When we identify the poorer families at our project locations we counsel them to leave their children in our daycare centers instead of taking them to the menacing sites where they work. Now the parents regularly sending the children to creche centers morning at 9.30am when they go to vocations, and they take children once they come back at 4pm. Our care & support centers running efficiently and we are able to see the improvement in the children habits.
3 Kids centers age group of 1 to 6 years consist of 25 children in each center looks after by 2 care takers in each center. Kids keep at our child care premises safely and we provide snacks, nutritious food, pre-primary education with toys. Kids are habituated proper combing, learning alphabets, rhymes, identifying the fruits through educating charts, wearing cleanly washed clothes. We also motivate the parents frequently about cleanliness and hygienic conditions for the children.
Thank you donating for children for their better future and to make a responsible citizen.
WARNING: Javascript is currently disabled or is not available in your browser. GlobalGiving makes extensive use of Javascript and will not function properly with Javascript disabled.
Please enable Javascript
and refresh this page.