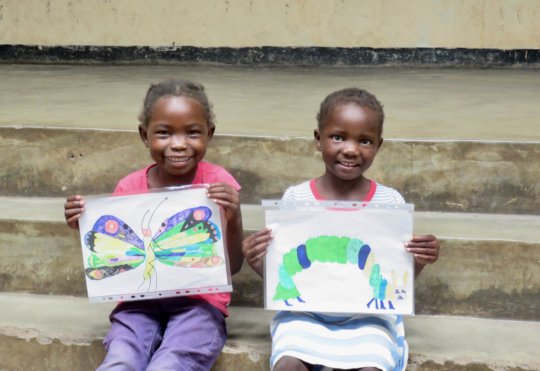 Work on our project started even before the donation reached the hoped-for total of 5,000 $. We thank the donors for the 3,508 $ received to date.
The aim of the project is to introduce a balanced diet to people in the Katete District of Zambia. Most of the people eat nsima, (porridge) made from maize meal, three times a day therefore their diet is deficient in the proteins and vitamins which are essential to them and in particular to their children. Those involved in our survey grow as much of their food as possible, but the increasing unreliability of the rainfall in recent years has resulted in more and longer hunger seasons.
Our previous project tested our nutritional supplement, ONENEPA. For a group of young children under five we found that it promoted growth and they added weight while maintaining appetite. As nutrition is a family matter, we are now working with whole families to find out whether they will achieve a balanced diet by growing the necessary vegetables and Moringa trees in their gardens. Moringa leaves and fruit have the highest vitamin and minerals content of any vegetable product, plus one essential amino-acid that is missing from groundnuts and other legumes. They also ad nitrates to the soil. For the project, we gave one kilo of legume to the families, plus Moringa, if their own trees were not big enough or had no leaves at the time.
We are doing the fourth weigh-in just now. This is what we find:
1. Lean times in Katete finish at harvest time about April/May and there should be enough food till December, but in 2019 the hunger started in October. (Over the years, Tiko has always provided hunger help from about January, but this time started in November, with only 25 kg of mealiemeal per family). So, assessing the effect of providing additional protein is counteracted by earlier hunger times than in the past. One way to check would be how often the crew members were sick. Analysis of the data will start when the raw data have been digitalized, which is happening now, as Tiko has just been happy to find a new intern who not only seems capable, but likes doing that sort of work. His name is Blessings.
2. Questionnaires and anecdotal information indicate that the crew did eat Moringa regularly as well as cowpeas, which would indicate great progress. Any change of mindset is a miraculous. Before there was only rape and dried pumpkin leaves and vegetable being seen as something unimportant and fruit important at best for children.
3. As to using the foodbox for extra food for the under-five children, results are not clear. Questionnnaires say they are used, but anecdotal information says people use the new containers more for carrying food around for the adults.
4. As to the weight-gains of the children according to the clinical under-five cards, again results that would predict normal development with proper food as provided by Moringa and legume, are marred by the lack of food from October..Out of 38 under-five children, 22 are fully above average or at least in the right direction, nine are below average, but not descending lower and only seven would raise an eyebrow of the clinician, none of them to be sent to the clinic, though. The results from the smaller control group are not yet available, as the early childhood centre is opening just now only. The only statistic we have is that in Katete district 43% of children are stunted in growth, which means not only less than potential height, but also medical problems. More information on that will come from the interviews, and in fact, anything conclusive will only be available from an additional weigh-in in April, if not July, when sufficient food supplies should have normalized weights and the comparison with last April would indicate the impact of famine minus the mitigation of Moringa plus legume. We wished we had started with the weights of adults of our other groups that do not get extra help as control groups, but that would need more money.
5. We would love to ask your feedback on:
extending the present study for another half year and

t

o include other groups for controls
6. One unexpected finding is that the Tiko crew is very much united and aware of fighting the general malaise of famine. It is a pleasure to be here and part of it is due to your help.
Zikomo kwambiri, thanks so much,
Elke
Not part of this GlobalGiving project, but an annual celebration for the community is our Christmas party with singing, dancing and games, the distribution of donated second hand shoes and clothes. The highlight of course is the feast of heaps of nsima, rice, two vegetables and meat!

A little extra is attached with our Christmas "report" by Elke to share more about life of Tiko and the crew.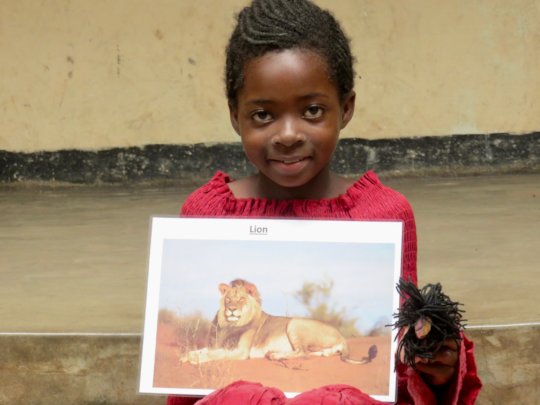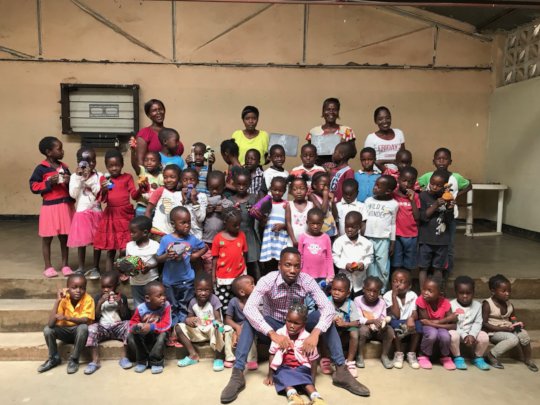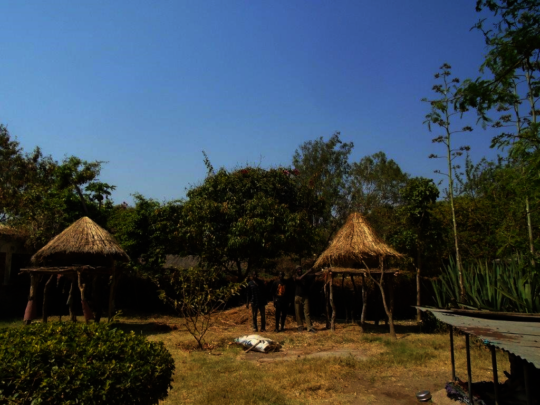 Links:
Attachments: