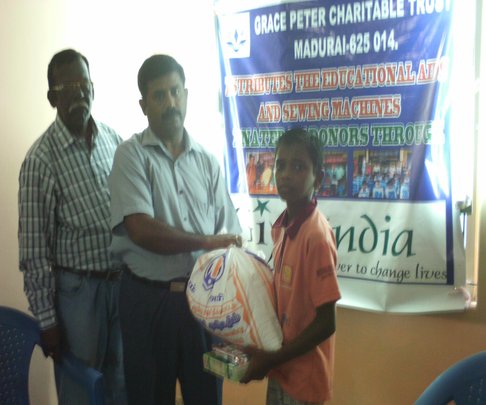 Nourishment Supplied to the Target Children
Grace Peter Charitable Trust has arranged a function to distribute the nourishment and guidance & counseling for the target children on 07/11/2012. Managing Trustee of Grace Peter Charitable Trust Dr. S.R.Vijayakumar has inaugurated the function. The Chief Guest Dr. K. Raja distributed the benefits to the target children. Mrs. P.Amarjothi Radha Bai, Chairperson of Grace Peter Charitable Trust has welcomed the all participants. Dr. K.Raja has conducted the counseling and guidance for the target children. The target children were actively participated in the counseling session. The target children's CD4 counts were increased. All the target children are going to school regularly with happy.
Place of Nutrition food
Distribution to target children : Grace Peter Charitable Trust
Administrative Office, Madurai,
India.
Date of Distribution : 07– 11 – 2012
Number of Beneficiaries for
the month of November 2012 : 15 Target children
Numbers of Benefits have
Distributed to target Children : 1. Manna Nutrition flour
2. Rice pack
3.Vitamins and MineralsTonic
4. Try Dates fruits
5. Cashew Nuts
6. Dhal
7. Rs. 500/- Cash for daily
Purchase vegetables & Fruits
8, Guidance & Counseling by
Dr. K.Raja M.S., D.L.O., M.Ch.
Case Study of a Beneficiary Child
Name of the Child : A. Tamilarasan
Father's Name : S. Arumugam
Mother's Name : A.Valli


Age : 14 years


Family Background:
Tamilarasan is a HIV/AIDS positive child studying 10th standard in a Government Higher Secondary School, Thiruppalai, Madurai. His father and mother died due to HIV/AIDS infection. His Aunty is taking care of him. His Aunty is working in as a daily wages with meager income Rs. 2400/ per month.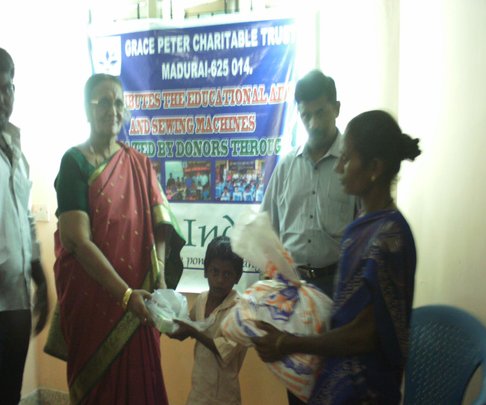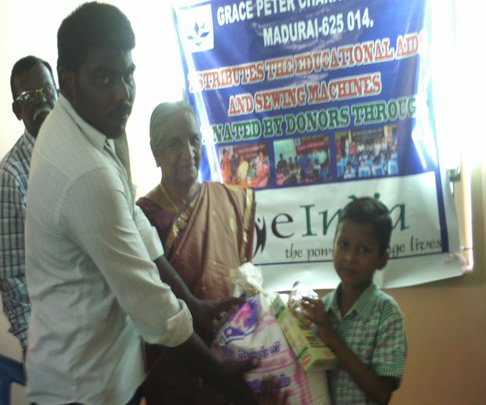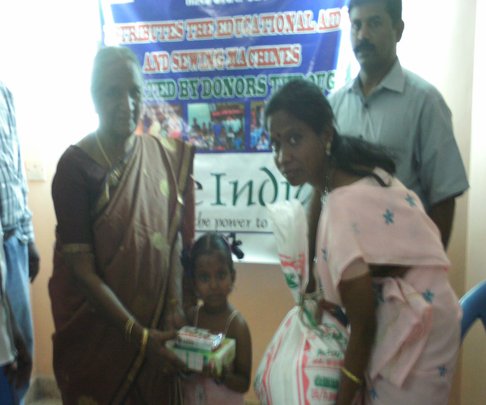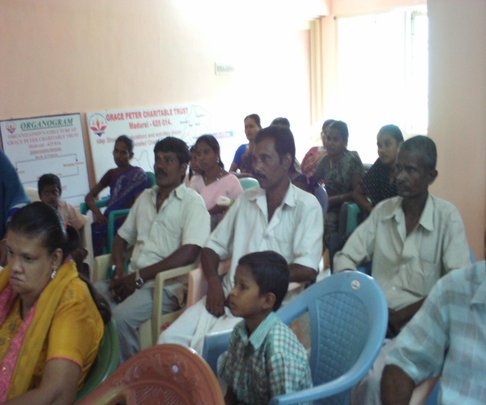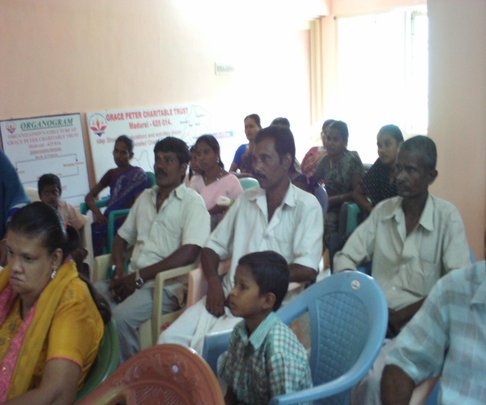 Links: