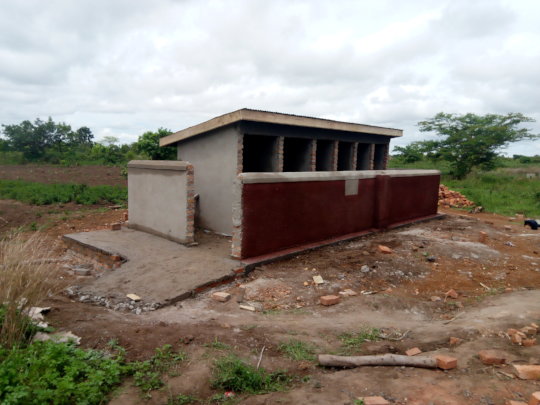 Dear all,
Thank you for supporting Share Child Opportunity Eastern and Northern Uganda (SCOEN)'s work with your generous regular donations. Your valuable gifts is helping us provide long-term impact to the lives of the children in Uganda, so thank you!.

We feel privileged that you selected our project to support out of so many wonderful causes. By adding your donation, you've become a part of our community of supporters and we're thrilled to have you on the team.
Progress so far
A 5 stances drainable latrine is on completion stages now soon to be used by the learns as schools reopen, there is still a need to add one latrine for teacher who have been sharing with the learner the same latrine!
This is just a rountine update on the works goin on, we hope to give another up date soon.
As schools reopen we still run to kind people like you!, without you we can not make it alone, we must ensure all students return to the classroom and are given an equal opportunity to learn.
This means reaching the most vulnerable, including the 1-in-5 children globally who were already out of school before COVID-19.
For every child, an education.
As schools are reopening, Acomai Primary School a public school is lacking classrooms to accommodate and provide conducive learning environment to these rural students.
Would you mind foregoing one dinner, a cup of coffee to give this school a classroom block? If yes click here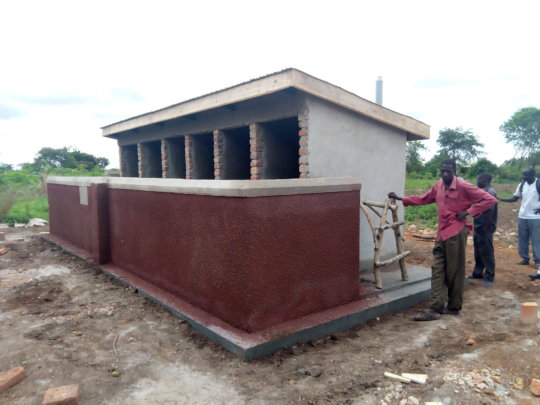 We at the forefront of advocating for gender equality, forcing change to ensure women's access to justice and providing solutions towards shifting the power inherent in the patriarchal oppression of women.
In addition, we continue to represent women and children in legal cases including those dealing with sexual harassment, overall harassment including by state institutions such as special police units, domestic violence, child custody, and defamation. With an average of at least three (3) requests per week, SCOEN has proudly taken on over 90% of the requests for legal representation with the support of a young feminist lawyer and an advocate. Below is a highlight of significant wins in the past month;
In a divorce case whereby an estranged husband had been physically and verbally abusive yet is now using the woman's depression and mental state to take the children away from her - SCOEN legal team represented the women and won immediate access to her children. The case will continue for arguments on permanent residence of the children.
A young woman who was sexually harassed at work and later unfairly dismissed also received representation from the SCOEN legal team; she's won the first round of her case at the labor arbitration and has been granted the right to proceed with seeking legal recourse in the labor court. In addition to legal support, she also received support from a psychotherapist and career coaching to enable her to emerge stronger from this experience.
The management of SCOEN wish to thank all generous donors that have continued supporting the less fortunate amidst this challenging time for us all of Covid 19 or corana virus.
Uganda as a nation has been on lock down now the schools openning. The identified schools have no enough separate latrines for boys, girls and teachers, the three categories tend to share the same latrines which make it difficult for a girl child epecially.
SCOEN aims is to constructdrainable girl friendly VIP latrines of 5 stances each with wash room and to provide reliable hand washing facility for girls of menstruating age in the five public schools identified in Bukedea and Soroti district. Also, to reduce the high pupil to latrines ratio and provide a separate girls' pit-latrine with washing facilities and clean water in the 5 schools, this will ensure school attendance of girls during menstruation and increase the number of girls with qualifications. In the life time of a woman, she will have a total of around 3,000 days of menstruation.
For her basic schooling period which range from primary 3 to 7 the number of such days is 450. There is a growing awareness of special needs of girls in the school. At school, girls are faced with poor facilities – inadequate hand washing facilities, no privacy and non-functioning or insufficient toilets. This reduces their school attendance. Adolescent girls are often absent from school due, in part, to inadequate sanitation facilities. It is important to realize that one out of two 13-year-old girls will probably be menstruating. One in eight girls begins to menstruate (menarche) when she is 11 years or younger.
WARNING: Javascript is currently disabled or is not available in your browser. GlobalGiving makes extensive use of Javascript and will not function properly with Javascript disabled.
Please enable Javascript
and refresh this page.