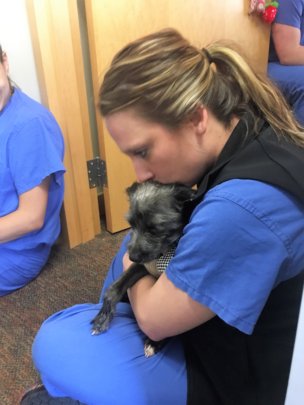 Project POOCH was recently asked to take in an abandoned three-month old puppy that was found on the side of the road. The pup was flea-riddled, and therefore missing most of the fur on his lower body. This was the youngest dog we'd ever taken in, but the youth wanted to help the three-pound Schnauzer mix. Two youths in the program were designated as "dog daddies." They were asked to tend to the dog's health needs and to socialize the pup. They decided to name the dog Sam.
Around this time, we were also contacted by a nearby hospital that was seeking a comfort dog. The hospital wanted a dog to soothe medical staff who often work long hours under stressful conditions. We instantly thought of Sam, but had to wait for the dog to pass the Canine Good Citizen test.
Because this dog was desired as a therapy dog, the "dog daddies" were given permission to bring the little dog back to their living units to spend extra time getting used to noises and handling by 25 other youth. In a short period of time, the youth trainers developed a very strong bond with the little dog that they were turning into a comfort dog not only for the hospital staff, but for themselves as well.
The day for leaving the MacLaren Youth Correctional Facility came and it was time to say goodbye and introduce Sam to the staff at Samaritan Hospital. It was heart-wrenching to then break the bond between Sam and his two "dog daddies." Each youth wanted a photo with Sam as a reminder of the little dog that softened the hearts of incarcerated youth.
Upon Sam's hospital arrival, he was transported to a staff area where eight people were anxious to meet him. He instantly began showing how his dog training and pulled his favorite toy out of his adoption bag which caused laughter from the hospital staff. After shaking his paw with one of the doctors, Sam settled in for a nap in preparation for his first day on the job.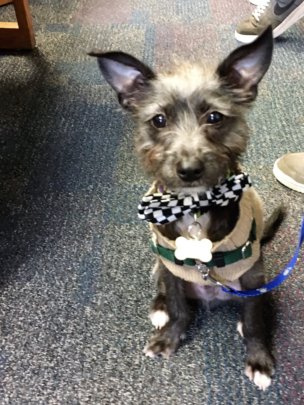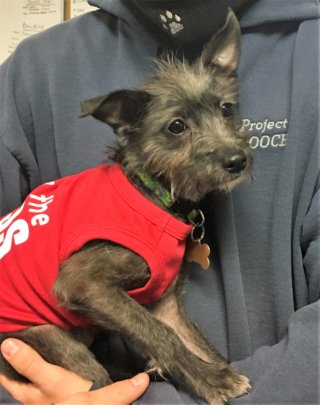 Links:
Seeking out dogs for inclusion in Project POOCH is a standard practice, as all POOCH dogs come from other shelters. Recently, we came across Chrissy. This little dog would obviously be a costly intake, but she pulled on the heartstrings of program director Joan Dalton. "We'll take her," Joan decided, knowing that we could offer Chrissy a brighter and healthier future.
This Miniature Wirehaired Dachshund Mix had clearly been used as a breeding dog for quite some time. Chrissy's previous shelter informed us that she had just given birth to a litter of puppies. Chrissy is about seven years old, and needs to be spayed. Upon entering our program, Chrissy came into heat, necessitating that she wait a while longer before her spay. In addition to this surgery, Chrissy is also scheduled for some intensive dental procedures. During her veterinary exam, we learned that Chrissy has some of the worst teeth the veterinarian had ever seen, further confirming her rough past.
All of these procedures are costly – our adoption fee rarely covers the full costs of the services provided by Project POOCH; in Chrissy's case, it is certain that we will lose money by bringing her into the program.
However, the benefits are manifold and outweigh the financial burden of these procedures. It is extremely valuable for the youth in the program to learn how to care for dogs in various medical states - Chrissy is providing such experience for the youth. As for Chrissy, she enters Project POOCH in poor health knowing only a lifetime of breeding, but she will leave Project POOCH happy and healthy, bound for her forever home. Chrissy's disposition is no worse for the wear, as her trainers report that she is very sweet and affectionate.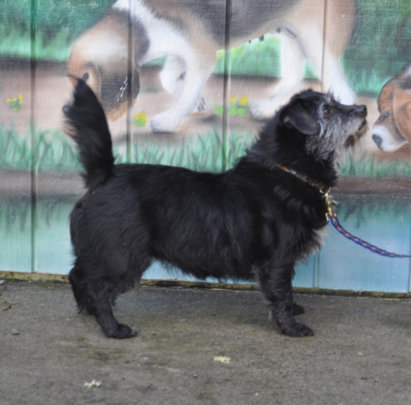 Links: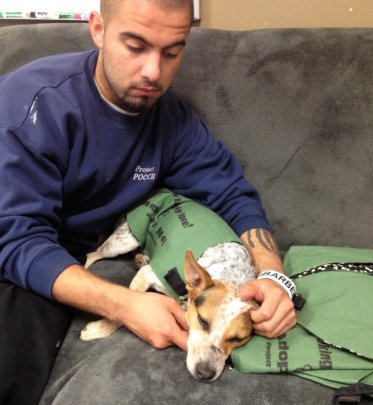 Salvador, a former youth in the Project POOCH program, helped give back to Project POOCH in a big way! Project POOCH was chosen as one of five finalists for the Awesome Portland animals grant. This past Tuesday, November 29th, the five finalists were challenged to a competition where each organization gave a 3-minute speech as to why their organization was the most deserving of the $1000 grant.
After a quick introduction from Joan Dalton, the founder and director of Project POOCH, Salvador delivered the speech for Project POOCH, vouching for the program he once participated in himself. Upon learning the results of the competition, we were overjoyed to learn that Project POOCH tied for first place with an organization dedicated to trapping feral cats, and both organizations were awarded $1000!
This win was really exciting for us, because it is a testament to the Project POOCH program. We were incredibly touched that after being released from corrections, Salvador was already giving back to the community by sharing his story and helping to procure funds for more dogs and youth. This shows just how effective Project POOCH is in achieving its mission statement of learning: responsibility, patience and compassion for all life. Salvador's victory instills further hope that Project POOCH can continue to impact troubled youth and shelter dogs alike.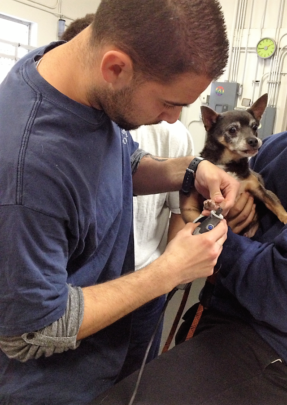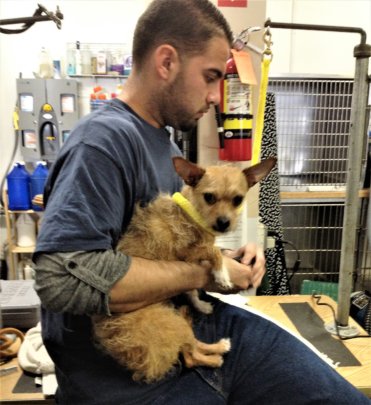 Links:
WARNING: Javascript is currently disabled or is not available in your browser. GlobalGiving makes extensive use of Javascript and will not function properly with Javascript disabled.
Please enable Javascript
and refresh this page.