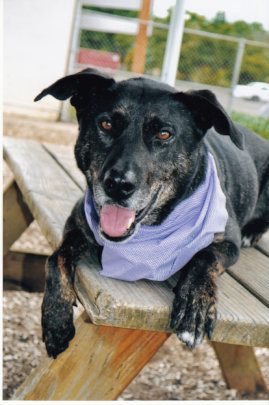 Roger immigrated to the United States with his family when he was seven years old. His parents were hoping to start a new life in the United States and provide Roger with more opportunities. Roger struggled to adjust to life in his new home and had a hard time learning English. At school, his peers taunted him with racial slurs, and Roger began to get into fights. When called to the school office, he did not know what the principal was saying to him, but he knew he was in trouble. His father would spank him to try to encourage better behavior in his son.
Roger eventually decided he had enough and dropped out of high school his freshman year. He began living with friends and working in construction. He rebelled against his family, angry that his father never gave him the kind of love and attention he saw American kids receiving from their parents. Roger's next few years consisted of drug use and fighting. One particular fight landed him in county jail, and upon being released, the parents of the boy that Roger had assaulted decided to file charges against him. He was charged with assault level 2 & 3 and ended up in MacLaren Youth Correctional Facility for 36 months.
Then there was Kiera—the dog that helped change Roger's life. Kiera did not pass any of the tests to find her forever home and became a "lifer" at Project POOCH. Before coming to the shelter, Kiera had been chained outside for her whole life and used as a guard dog. She was very thin and malnourished when she first came to Project POOCH, but somehow she was still able to give Roger the love and attention that he felt he had been lacking for his whole life. Roger started to bond with Kiera and really enjoyed walking her around campus. In addition to working with Kiera during his time at MacLaren, Roger also participated in drug and alcohol treatment, earned his high school diploma, and started woodworking.
As Roger approached the end of his sentence, he felt excited to re-enter society with all his newly acquired skills, but he couldn't help but worry about leaving Kiera behind. Joan, the founder of Project POOCH, made a deal with Roger. If he stayed out of trouble, she would bring Kiera to a mutual meeting place for a visit every so often.
Indeed, Roger followed through on his promise, not only staying out of trouble, but also attending a two-year college and working a part-time job. Project POOCH was able to pay his first-term tuition and also provide him with books for his classes. Roger made amends with his family and began attending church with his father again. One time, Kiera even spent the night at their house! Roger ended up meeting his wife at the church, and they are both thriving and looking forward to spending a lifetime together. Meanwhile, Kiera is enjoying life in her foster home and still gets to meet up with Roger.