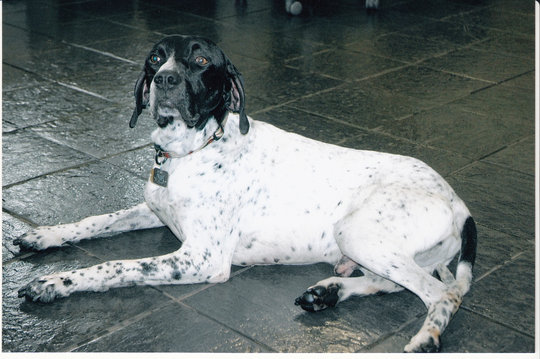 Bowe aka. Splatt – English Pointer
Bowe was found wandering as a stray on the streets of Riverton, Utah. In May 2011, he was picked up by the Riverton City Animal Control. The facility is a small animal shelter that caters to a town of about 38,000 people. Bowe came to be with Amara Christenson and the team at Riverton Animal Control and stayed with them for nearly 2 months. During that time Bowe became a favorite of the workers' and volunteers there.
As the months rolled by, sweet Bowe was not finding a home, so Amara sent an e-mail blast to all of her contacts and it was Amanda from Amelia's Angels Rescue who forwarded us the e-mail. A transport of eight other dogs were being brought from Utah to Seattle, Washington within a few days and would be picked up by another Animal Rescue group based out of British Columbia, so we all had to act fast!! This transport was being organized by two very dedicated ladies from Tooele Animal Outreach Dog Rescue, Denise and Marci. Denise and Marci had never done a transportation trip before and this was their first time. They were planning on leaving Utah on a late Friday and being in Seattle area by Saturday afternoon. Using their own personal funds along with a few donations that they had received, they set out on their long journey. Project POOCH coordinated with Tooele to have one of our volunteers pick up Bowe in Seattle and bring him into our program.
Bowe has completed our program and has found a loving home with a family who adore him. He has a new brother that is a German Shorthair by the name of Elvis, and they are inseparable!!! Bowe has become a permanent resident of the State of Oregon with his new family and is healthy, happy, and thriving.
Links: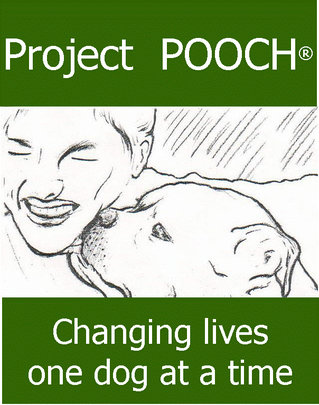 My son is currently in your Project POOCH program. I just wanted to tell you that you and your program are such a blessing. I know in my heart that because of you and Project POOCH, my son is very happy and I know how much he loves dogs. When he left home to do his time we had 3 dogs, and I know being able to be around dogs helps him feel like he is not wasting his time while incarcerated. I just wanted to tell you that I appreciate you and all the love you have for the dogs that are lost, forgotten, and abused. The love you have for the boys, and giving them a chance and not giving up on them as well, when others have. Knowing my son is so happy in your program makes it a little easier out here while I am waiting for him to come home. Thank you so much!!
Links: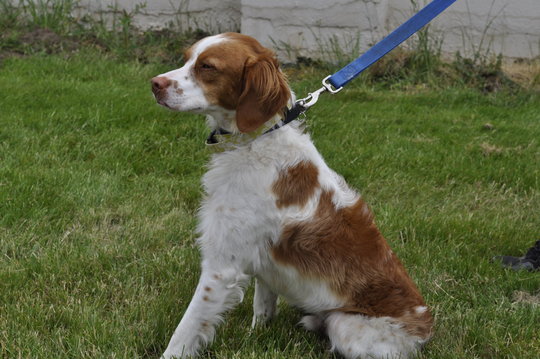 Project POOCH recently brought in a deaf Brittany Spaniel -- the fourth deaf dog we have had in the program. The first deaf dog was placed with the Oregon School for the Deaf, the second dog detected cancer when he jumped on his guardian, the third dog became therapy dog! A couple of our youth are experts at working with deaf dogs; they also help adopters learn how to work with the dogs once being placed in a home.
Developing work skills and a work ethic are at the top of the charts with our youth. They learn computer skills, kennel maintenance and repair, along with gardening as they maintain our meditation garden. The youth took the old leaking skins off the unused greenhouse and turned it into an indoor dog training center. It rains a lot in Oregon so now dogs can get basic training and agility skills in the bad weather. The dedication of the K-9 training center will be this summer.
We have a waiting list of youth wanting to join Project POOCH and work with the dogs; and learn patience, responsibility, and compassion.
Links:
WARNING: Javascript is currently disabled or is not available in your browser. GlobalGiving makes extensive use of Javascript and will not function properly with Javascript disabled.
Please enable Javascript
and refresh this page.