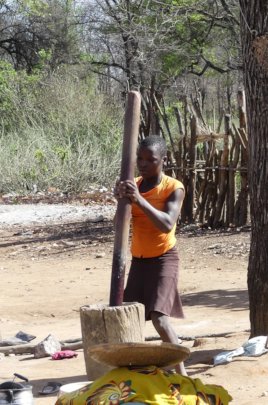 The COVID-19 crisis has aggravated an already severe hunger crisis in Zimbabwe where the number of food-insecure people is expected to surge by 50% by the end of the year, through a combination of hyperinflation, severe drought and economic recession. Mahenye community is no exception with the majority of its active population now being jobless as international tourism stopped in this wildlife area highly dependant on eco-tourism for its economy.
The maize harvest, which usually provides the staple cereal, has been badly hit by another successive drought while a locust outbreak tore through the region earlier this year. Women in Mahenye village are more than ever dependent on growing their own vegetable production to feed their families. By supporting the women of Mahenye to develop their nutrition garden, we are not only improving food security for their families but also laying a solid foundation and building resilience for the future of people and wildlife, which are inextricably linked through "One Health".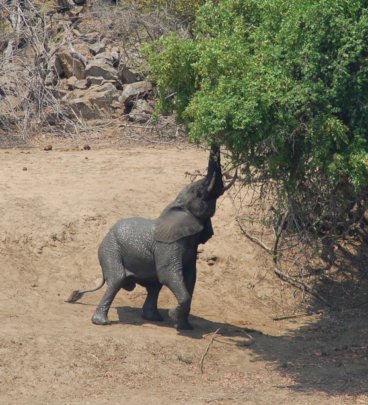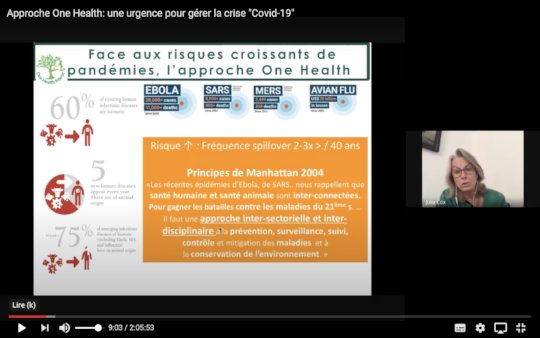 The pandemic has given us the most striking evidence that our health is inextricably linked to the health of animals and the health of the environment - the basis for the One Health approach that we have been implementing for years. It could not be clearer now that we must restore healthy environments and protect biodiversity, which means continuing our efforts to support communities living at the frontline of biodiversity conservation and climate change. If we don't address the root causes of the pandemic, which are the loss of ecosystem functioning and biodiversity, then we are only treating the health and economic symptoms of the pandemic and will not reduce risks of another one emerging.
During the lockdown period in Morocco our activities have only been virtual, similar to the rest of the world. We nevertheless used this opportunity to organize a webinar on the importance of the One Health approach in the context of the COVID-19 pandemic, which was attended by more than 300 participants. You can watch it on the following link: https://www.youtube.com/watch?v=HxTqTRVYi9M
We will resume our field work as soon as national regulations allow for project teams to move around and resume vital One Health education programs to reduce risks of disease transmission between animals and humans, an issue which has become the entire world's concern today.
Links: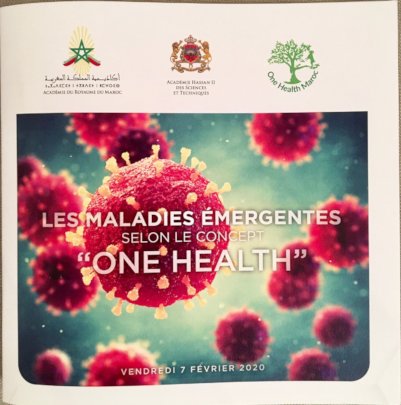 When in February we presented our project's results during a One Health seminar at the Royal Academy and Academy Hassan II of Sciences and Techniques, we were starting to talk about the new coronavirus which had started to spread in Europe but the pandemic had not been declared yet. And today our project could not be more relevant: preventing diseases which emerge at the interface between humans, animals and their environment by protecting biodiversity, regenerating ecosystems and disseminating good practices about health prevention and the environment in local communities. If before coronaviruses epidemics were a remote concept to most people, we now know how such a new virus that has emerged at the interface Human/wildlife can affect the entire world. And these new viruses emerge and spread because we have converted ecosystems and degraded natural habitats to satisfy artificial needs for uniformization and globalization of our consuming habits, including food, bringing wildlife species into contacts that never existed before, and losing our resilience through these unsustainable lifestyles.
We are now preparing for the aftermath of the pandemic and end of the lock down period where our action will be more needed than ever: helping families to rebuild a livelihood centered around nature, protect their health and that of their children, teaching them health best practices and the value of biodiversity through One Health spaces in villages, developing village gardens of medicinal and aromatic plants to transfer environmental knowledge to new generations...
Please WATCH OUR VIDEO on the project page and help us prepare the after lockdown period by giving a donation.
WARNING: Javascript is currently disabled or is not available in your browser. GlobalGiving makes extensive use of Javascript and will not function properly with Javascript disabled.
Please enable Javascript
and refresh this page.