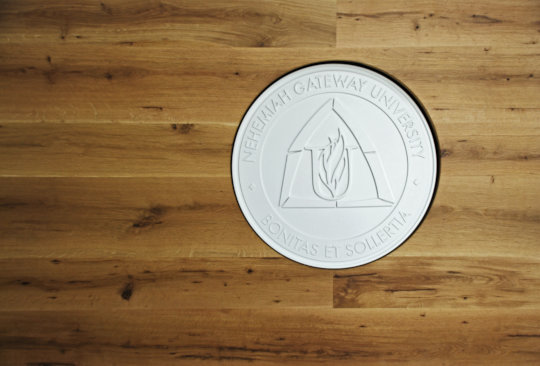 A new school year starts at Nehemiah Gateway University in October. International students from the class of 2023 are working with NG staff to secure their visas to study in Albania, arranging their travel, and preparing to live in a different country for three years. Albanian students, meanwhile, are now working through the application process.
We have five incoming international students this year. It is an all-female class, with our first ever student from Guatemala, one from Uganda, and three from Tanzania. They will be living in NG's new student dormitory in Pogradec. For all of them, preparing for winter will be a new experience!
The academic program at Nehemiah Gateway University is based on the German dual study model, in which students alternate classroom time and real-world work experience. At NGU, this means 3 months of intensive coursework, with most classes presented in intensive, 2-week blocks from local or visiting professors, followed by 3 months of practical experience with NG and other area employers, followed by 3 more months of classroom time, after which they return to their home countries to work on projects with their sponsoring organizations for 3 months. Classroom time and practical time are designed to complement and reinforce one another so that students are optimally equipped to use their education to help others.
Nehemiah Gateway University is excited to see these new faces on campus in the fall, and is already hard at work getting things ready for them. Your scholarship support is helping them to make the most of this amazing opportunity.
All the best,
Sarah Pita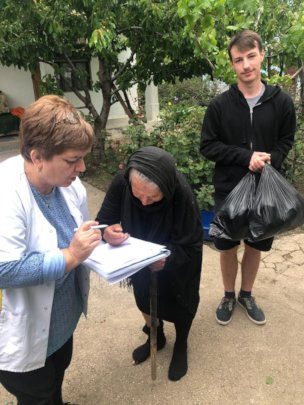 Dear friend,
Many of the people who live in the villages in the mountains around Pogradec, Albania are there because they have nowhere else to go. Although there are no jobs, and there is little community infrastructure, people stay, living in crumbling stone buildings with no plumbing, heat, or electricity. They stay because the villages are their home, or because they are old, or sick, or injured, or confined by challenging circumstances.
This spring, your donation made it possible for Nehemiah Gateway's social work team to visit 145 households in Pogradec and the surrounding villages of Alarup, Bratomire, Nixhavec, Cerrave, Geshtenjas, and Dardhas. Your support brought them meals and supplies. Your support also made it possible for them to see compassionate, trained social workers who helped them work toward solutions to their challenges.
In order to move toward dignified independence, people need to meet their most basic needs first. Your donation helped meet those needs for 145 households this spring.
You can continue to help the poor in Albania through this ongoing program here.
Thank you for your generosity.
All the best,
Sarah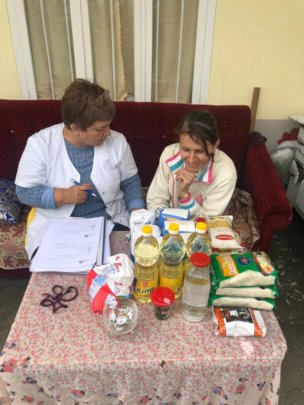 Dear Friends,
Hallelujah and Enock graduated from the Nehemiah Gateway University bachelor's degree program in 2017. They are originally from Bukoba, in the north of Tanzania, where their father runs an orphanage. After graduation, they both returned to Tanzania, and found jobs in Dar Es Salaam. Enock works for Coca Cola, while Hallelujah works for PricewaterhouseCoopers. Both are studying to become CPAs and aspire to earn MBAs someday.
In keeping with the spirit of Nehemiah Gateway University, their ultimate aim is to help others. Enock is already volunteering for Nehemiah Tanzania as an accountant in his spare time. Hallelujah plans to use the skills he is developing at PricewaterhouseCoopers to help Nehemiah Tanzania, creating new income streams that will broaden their funding beyond exclusive reliance on foreign donors.
Your donation to the NG University Scholarship Fund is giving amazing people like Enock and Hallelujah the opportunity to develop their skills and knowledge, creating the foundation for their current success.
You can continue to support this ongoing project here.
Gratefully.
Sarah
WARNING: Javascript is currently disabled or is not available in your browser. GlobalGiving makes extensive use of Javascript and will not function properly with Javascript disabled.
Please enable Javascript
and refresh this page.