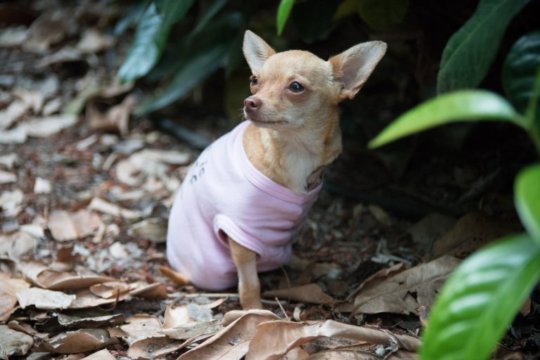 The Oregon Humane Society's Second Chance program brings thousands of animals to our shelter from 84 partner shelters in Oregon and across the West Coast every year. Many of our partner shelters do not have access to specialized medical care for shelter pets. These shelters are faced with euthanizing pets based solely on their medical needs. By bringing these pets to our shelter, we are able to treat illness, mend injuries, and provide medical care to pets before they are adopted into new homes.
Eevee is a tiny Chihuahua, who was found hiding under a porch in Northern California this summer. She was brought to the closest shelter as a stray. The one-year-old dog weighed only four-and-a-half pounds, including the fleas she was covered in. And she was in need of urgent medical help. Her right rear leg was useless--the lower portion was missing below the knee. Her front left leg was in worse condition, with her paw missing and a stump protruding from what used to be her lower leg. No one knows what happened to cause these injuries nor how she survived with no medical treatment, but she somehow found the strength to live day-to-day as a stray.
The CA-shelter staff wanted to help Eevee, but their shelter could not provide the needed medical care. They called our Second Chance program and requested our help. We brought Eevee, with other Second Chance pets, to our shelter. Eevee's injuries were treated at the OHS Holman Medical Center, and after surgery she was put in a foster home to heal. Just three days after the surgery, Eevee was moving at a fast walk, attempting to play with the family Labrador-mix, and loved exploring her the backyard.
When she was strong enough, Eevee was made available for adoption. We shared Eevee's story on our website and with local media, which brought several potential adopters to our shelter to meet her. Within hours of being available for adoption, Eevee found her home with a Portland couple and their Chihuahua-mix, Molly.

OHS is a 501(c)3 nonprofit that receives no tax dollars and relies on donations to fund our life-saving programs. To help amazing animals like Eevee, please consider making a gift today.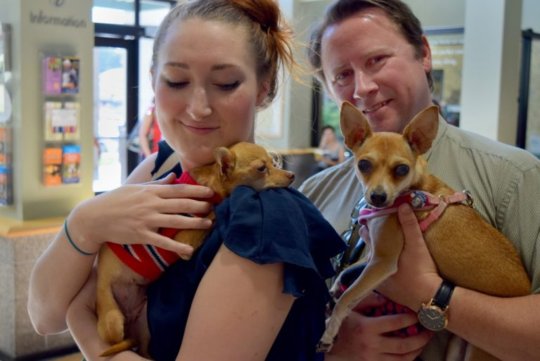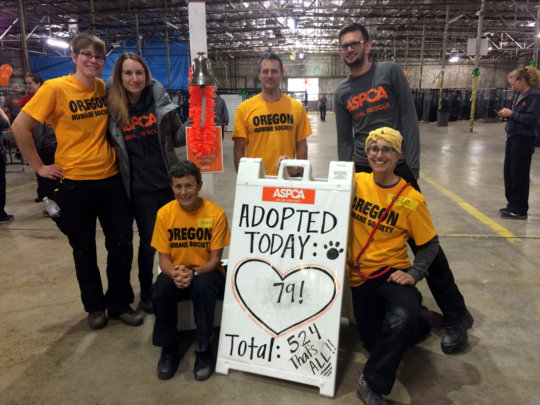 Who do you call when you need help caring for hundreds of neglected animals? Well, if you are the ASPCA and you have just conducted the largest companion-animal rescue mission in your organization's history, you call the Oregon Humane Society.
In January 2016, the ASPCA rescued nearly 700 severely neglected companion animals--mostly dogs and cats, but also horses, pigs, and chickens—from The Haven, a self-described "animal sanctuary" in rural North Carolina. With so many animals to care for so suddenly, the ASPCA called out to other animal organizations, including OHS, for volunteer help.
From February through March, volunteer responders from OHS traveled in teams to North Carolina, where the ASPCA set up an emergency shelter. Each team was deployed for one week. In total, 17 volunteers from OHS, specially trained in emergency animal sheltering, made the trip to help.
Links: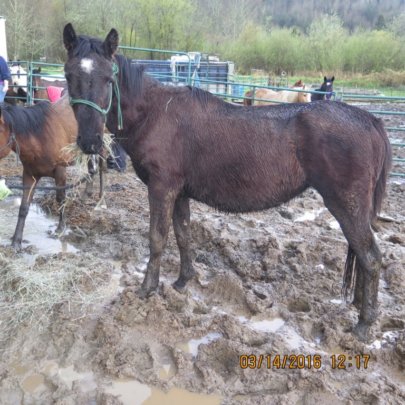 Working with the Columbia County Sheriff's Office, the Oregon Humane Society was able to remove 15 horses that were underweight and needed medical care.
The condition of the horses came to the attention of OHS through the report of a visitor to the property, who said that she saw two horses down and possibly in critical condition. On a visit to the site the following day, an OHS Humane Special Agent saw a dead horse on the property. A Columbia County Animal Control Officer and OHS visited the site a second time, at which time it became clear that the horses had not received proper care.
The owners of the horses had previously received criminal citations for first and second degree animal neglect for failure to provide minimum care for horses on their property. The owners pleaded guilty to first degree animal neglect in 2014.
Investigators are currently evaluating the horses seized earlier this week and have not issued citations against the owners at this time. OHS is withholding the names of the owners until and if a citation is issued. The horses are being cared for at an undisclosed location and are not available for adoption or viewing by the public at this time.
First degree animal neglect is punishable by fines of up to $6,250 and 30 days in jail. The offense is elevated to a felony charge if 10 or more animals are involved with a fine of up to $125,000 and a maximum prison term of five years.
OHS is a 501(c)3 nonprofit organization, receives no tax dollars, and relies on donations to fund all our programs including humane investigations. To help these cats and their friends in need, please consider making a gift today.
Links:
WARNING: Javascript is currently disabled or is not available in your browser. GlobalGiving makes extensive use of Javascript and will not function properly with Javascript disabled.
Please enable Javascript
and refresh this page.