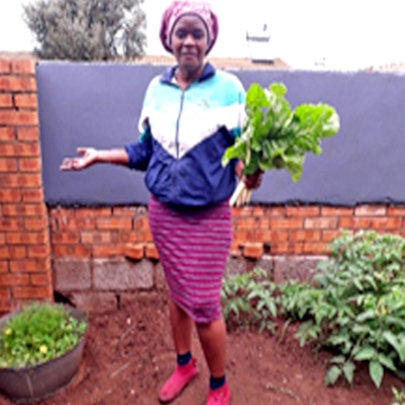 INMED South Africa's Seeds for Life Project Reaps Big Impacts So Far
August 2020 – November 2020
Just four months into this project, INMED South Africa has helped 519 people strengthen their food security by planting backyard gardens in Port Elizabeth and Johannesburg. Nearly 40% of the households served reported family members experiencing anxiety over not having enough to eat, especially during this time of global pandemic.
Seeds for Life is a project on INMED South Africa's Health in Action program, which teaches children about the importance of nutrition, physical activity and healthy lifestyles through engaging hands-on, skills-based activities. A key component of Health in Action is the development of school gardens, which are used as teaching tools as well as sources of fresh produce for school meals. INMED South Africa and its partners supply the materials for the gardens as well as training for school food handlers, teachers, administrators and community members. Seeds for Life is expanding this approach to distressed communities to strengthen food security and income generation opportunities.
First Phase a Success
In this first project phase, each household received a free package of several varieties of seeds to plant a seasonally appropriate garden, along with hands-on training and informational pamphlets on how to properly start and maintain a garden—even in tight spaces. The ripple effects are already extending beyond just the project participants, as their crops are feeding neighbors in need and providing income for some entrepreneurial gardeners who are selling their crops to the community.
INMED's master gardeners have been making regular visits to check on the participants' progress and assist with advice where needed. Challenges experienced by a number of households included birds eating their seedlings, poor soil, scarcity of consistent water supply for the gardens and pests. In spite of these challenges, the home gardeners are succeeding and are very pleased to share how well their gardens are growing.
A Few Words from the Home Gardeners
Zandile is a first-time gardener who is eager to learn and to provide a steady supply of food for her family. With INMED's help, her gardening skills have improved dramatically, and she has harvested numerous large bundles of spinach, as well as bumper crops of tomatoes. Zandile says she is thankful for the gardening lessons and seeds, because now she can make something to eat without even thinking twice about how she will get the food. She also is enjoying cooking her food from stratch.
Cecelia lives with her granddaughter in an urban community of Port Elizabeth. She is 64 years old and has suffered a lot during the COVID pandemic. Ceceilia says INMED South Africa's Seeds for Life project has helped improve her health. She eats greens from her garden every day, as well as turnips and other vegetables. She says that eating her vegetables raw helps to control her high blood pressure. She is very grateful for the gift of her own garden.
Mirriam lives in the urban township of Soweto in Johannesburg. She reported that within two months of receiving INMED's free seeds, compost and training, she was harvesting crops two times a week. She sells vegetables from her garden for extra income, some of which she uses to buy ingredients to bake bread for neighbors in need as well as her church.
INMED South Africa's Seeds for Life project has inspired Lungelwa to pursue a new career in farming. With INMED's free seeds and training, she has developed a stunning home garden, and she is passionate about her crops. "I am very grateful to INMED South Africa for providing me with seeds, because I did not have money to buy them" she says. "One day, I wish to be the supplier of commercial markets and have enough land to farm."
Petrus' Seeds for Life garden has been so prolific that it not only feeds his family but has become a source of income. He has been selling spinach, beetroot, carrots, turnips, tomatoes and onions to to his community of Motherwell in Port Elizabeth.
Lesidi is an elder pensioner in Zwide, Port Elizabeth, who struggles to stretch her fixed income to cover all her needs. She has long wanted to plant a garden, but didn't have the money for seeds. With INMED's free seeds and training, Lesidi's garden not only provides fresh, nutritious food, but also a sense of purpose. She says she now spends a lot of her time in her garden, and it gives her great pride.
Sarah lives in Kwazakhele in port Elizabeth, where she struggles to make ends meet. She has long wanted to start a garden, but didn't have enough money to buy seeds. With Seeds for Life, she has food security and potential source of income, as fresh produce is in short supply and prohibitively expensive for most families in this township.
We thank all the generous donors who have supported this project so far. As you can see, it is already generating a positive domino effect in vulnerable communities. Our team at South Africa would like to expand this project to more households in 2021. If you are encouraged by what you've read in this report, please consider becoming a recurring donor and sharing this project with your family, friends and colleagues.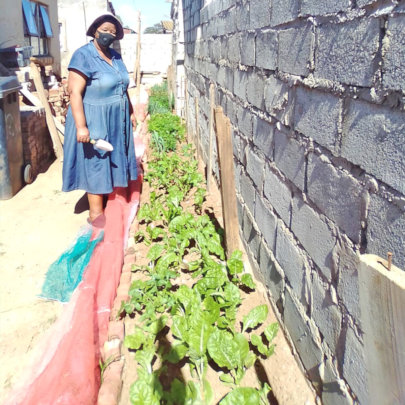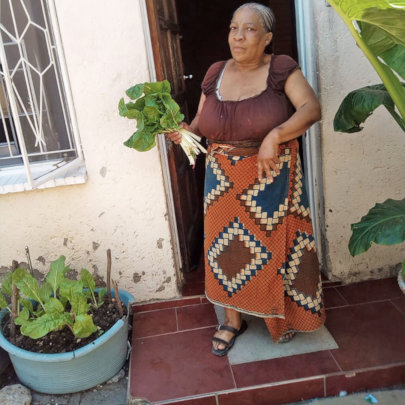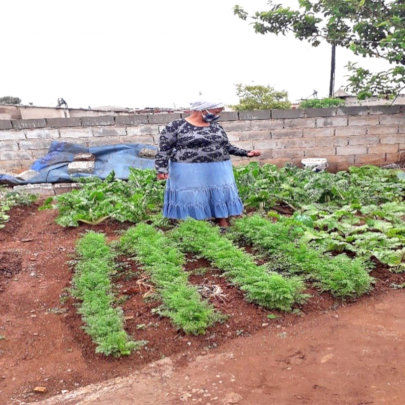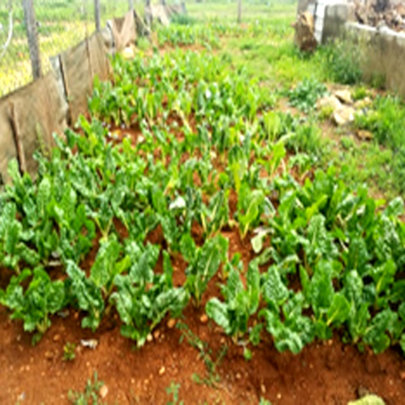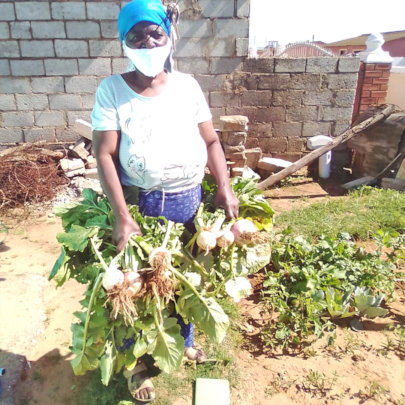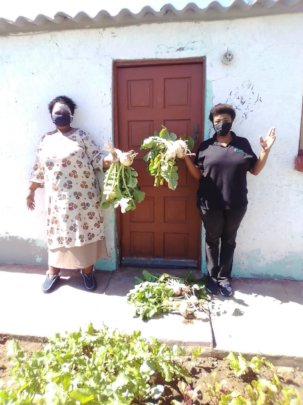 Links: