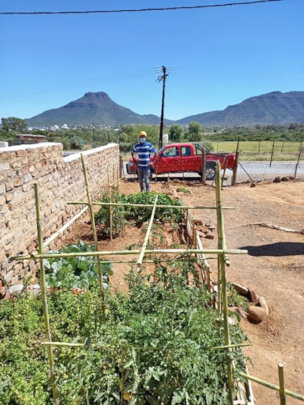 Did you know that 204 million people in sub-Saharan Africa suffer from malnutrition?
At a time when increasing levels of economic crisis and severe climate events--now exacerbated by the coronavirus pandemic--are pushing many vulnerable families in South Africa deeper into poverty and starvation, INMED South Africa launched an innovative Seeds for Life campaign to help struggling households plant home gardens. INMED's Seeds for Life project has many potential long-term impacts, including improved physical and mental health, leading to a reduction in preventable lifestyle diseases, as well as financial savings.
The INMED South Africa team has nearly two decades of experience helping individuals, schools and communities implement adaptive agriculture projects to strengthen food security and build sustainable livelihoods in all types of environments.
Home Gardens Reap Global Benefits
Globally, home gardens have been documented as an important supplemental source contributing to food and nutritional security and livelihoods. These gardens have persistently endured the test of time and continue to play an important role in providing food and income for the family.
INMED South Africa's Seeds for Life project contributes directly to achieving many of the UN's Sustainable Development Goals by 2030--specifically the 2nd goal, "To end hunger, achieve food security and improved nutrition and promote sustainable agriculture." Over the past three months, we have seen firsthand how our simple Seeds for Life project is achieving this goal and improving lives.
Stories Straight from the Garden
Koos lives in the Eastern Cape and is an enthusiastic gardener, but he faces many challenges, such as water scarcity and the inability to afford seeds, compost and other resources for a successful garden. After hearing about our Seeds for Life project, he approached members of the INMED South Africa team for assistance. Our expert gardeners visited Koos' home to discuss his food gardening needs. Together, they identified the best spot for his vegetable garden. The team also provided basic vegetable gardening advice and training, as well as compost and seeds. Koos eagerly set to work.
He reported that the tomatoes and cabbage have been a great success, but the beetroot, spinach and carrot seedlings were eaten by birds as they germinated. The garden pests and the quantity of water needed for irrigation (600 liters a month) remain the greatest challenges to realizing optimal production in Koos' home garden. We are currently working with him on how to use grey water to mitigate the water shortage and cost.
Koos did note, however, that the seeds flourished in burlap grow bags we provided with vermicompost--a new adaptive agriculture technique for Koos. He said the foliage produced in these bags is exceptionally dense. Now, not only does Koos have a steady supply of fresh, organic produce, but his confidence as a gardener is growing as well. Next, he would like to start a worm farm utilizing garden and kitchen waste to feed the worms and produce his own vermicompost. We're very impressed!
Some feedback from other Seeds for Life home farmers:
Michael really appreciates the seeds and says having a garden to look after is a welcome distraction from the stresses of unemployment and COVID. It is giving him hope and something positive to do.
Fikile, who works at a daycare center in an under-resourced community, appreciates getting free seeds, There are 28 kids to feed at the center and sometimes she runs out of vegetables. But now that she has received seeds, she is looking forward to harvesting vegetables from her own garden to share with the children and their families at the center.
When INMED South Africa approached Bosisiwe about planting a garden, she said it was high time to use the space behind her home to plant vegetables. Getting INMED's seeds, compost and training have provided the resources and inspiration for her to finally do it.
Mahlatse lives in a very small dwelling in Johannesburg and assumed she didn't have enough space to ever plant a garden. Our adaptive agriculture experts at INMED South Africa showed her a variety of ways to plant container gardens with unused or old items, such as tires and large water bottles. She's very excited to receive the seeds, training and resources to grow her own vegetables.
Tema, who also lives in Johannesburg, has always wanted seeds to start a garden but couldn't afford them. Our Seeds for Life project not only brightened her day, but also will strengthen her food security and access to fresh, nutritious produce.
Next Up: Seeds for Life Stokvels
As a traditional, non-commercial form of collective saving, stokvels have been an effective means of financial empowerment in South Africa. They typically comprise 12 or more members, who pool regular monetary contributions in exchange for each taking a turn of receiving a once-off payment. The stokvel model can be applied to a variety of endeavors, even gardening.
Establishing and supporting Seeds for Life stokvel groups in under-resourced communities will promote and encourage gardening--especially food gardens. INMED South Africa will provide training, instructional materials, seasonal seeds, seedling trays and compost to help get them started. Once the gardens begin to flourish, members of the stokvels can share their own seeds, seedlings, compost, harvests and lessons learned with each other. It's a great way to not only spread the joy of home gardening but also help members to build strong support networks and friendships.
Stay tuned for more details in our next report. Please also help us expand the impact of our Seeds for Life project by becoming a recurring donor. Thank you for being a champion for change in vulnerable communities!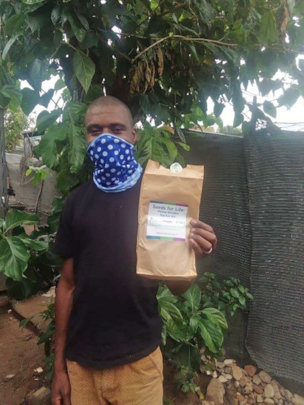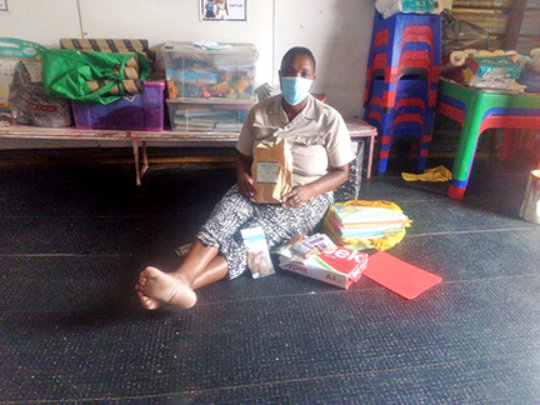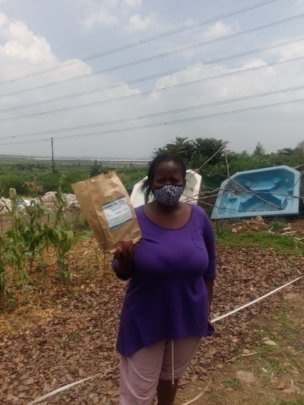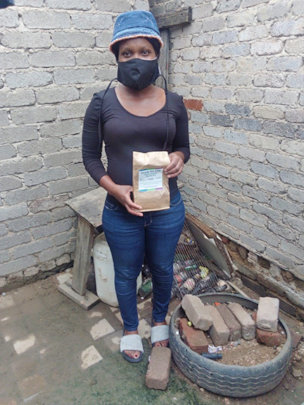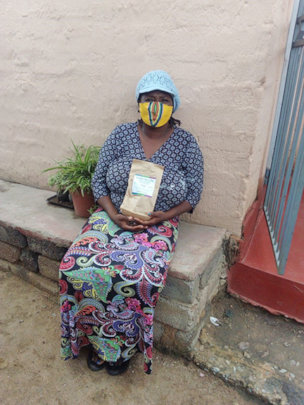 Links: