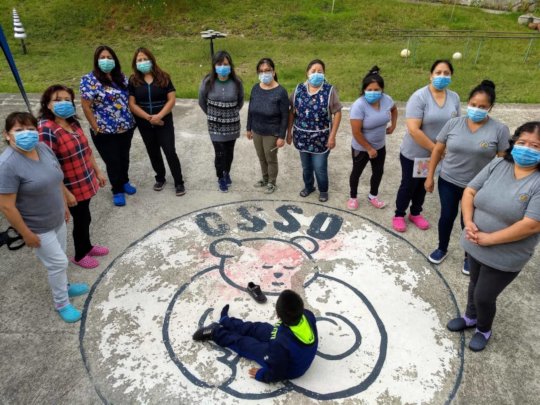 During this time Faced with the health emergency in which the world is living CORONAVIRUS (cov-19), especially in our city Cuenca, it is a pleasure to be able to tell you that we are advantageously healthy and always seeking to serve children with love and warmth, girls and adolescents of the home, thanks to you we have been able to get ahead.

Restrictions established by the government, of social distancing, transportation and mobility, the program at OSSO had to be restructured so that the caregivers and guides of the children remain in the orphanage 24 hours a day, 7 days a week, since you could not leave because of the national curfew regulations. We are so grateful to have our commited staff that been sacrificing their own families for the health of our children.

Also our HOGAR DE ANGELES project provides a welcoming space for children and adolescents. It has been done in the best way, children have remained healthy with medicines and hygiene materials, which have improved the quality of life of children, adolescents with disabilities. Mention also that thanks to your collaboration the children have adequate food and medication.

It is important to emphasize that children have stayed with oxygen, this guarantees them to improve the quality of sleep, improve their vital signs so that their heart works calmly and not excessively. We invite you to continue supporting, and that more hearts can join this great project. Thank you for helping these children to have a decent and fair quality of life.

Together We are the Change!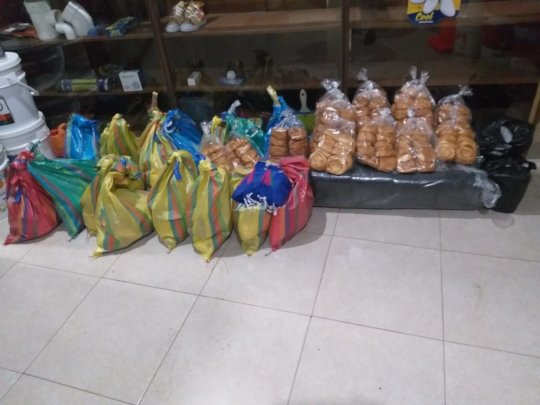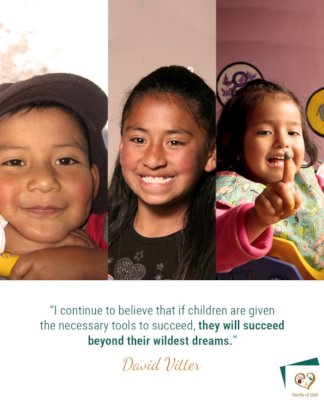 El Arenal Foundation "Preventive program for working boys, girls and adolescents.

We want to say THANK YOU! El Arenal Foundation has been able to continue providing its services and serving 70 children, adolescents and families. Without your support none of this would be possible.

Faced with the health emergency in which the world is living CORONA VIRUS (cov-19), especially in our city Cuenca, the cases and deaths that have occurred are alarming. Face-to-face activities remain canceled and the new government restrictions are very strict, which have prevented children from being able to attend and attend in person.
The families that attend the foundaton are in dire need, they dedicate to informal work, selling products in the streets and markets, but during this crisis they do not have an economic support. However, thanks to your support we have been able to restructure our nutritional program and be able to deliver food to our children, thanks to you and your collaboration, we can reach families with food every day, preventing them from going hungry .


Thanks to the community assistance program, we have been able to participate in the different virtual workshops, acquiring new knowledge and reinforcing other areas.

We invite you to continue supporting us. Thank you for making the change together, thank you for together giving them back the right to grow up happy and allow them to have a life free of abuse and child labor.


Together We are the Change!
Links:
Dear Friends
I hope you and your family are staying safe
I would like to transmit the message of gratitude of 1548 families that have beneficiated with a food kit that last for a week to a family up to 5 members.
We have been offering this service e for 18 weeks nonstop, the families of 7partner foundations have been surviving thank to your generosity.
We have served to street families, children, teenagers, single moms and elderly sleeping on the street
We are currently going through a dificult situation and we value you r support and trusr so deeply, from thw bottom o f our hearts we want to say THANK YOU!!!!!!
Please stay healthy
Big hugs,
WARNING: Javascript is currently disabled or is not available in your browser. GlobalGiving makes extensive use of Javascript and will not function properly with Javascript disabled.
Please enable Javascript
and refresh this page.