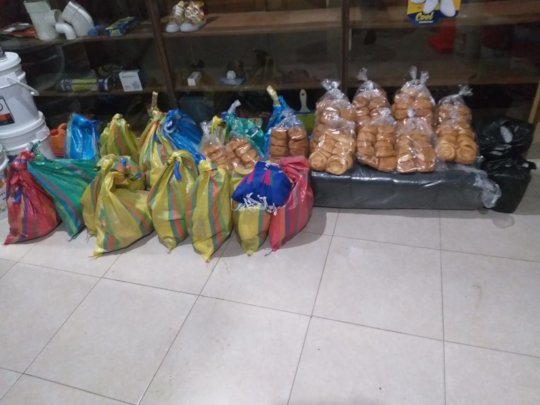 Dear Frieds,
I hope this email finds you well
I am writing this with my heart full of gratitude and love.
We are honored to be able to have your trust and support.
You have made possible for Hearts of Gold to continue opperating and our partner organizations have been able to also keep their door open, offering food and support to the families that benefir from each one of them.
We have been distributing 107 food kits every Friday.
We have also been able to distrubute blankets, clothing and good to indivuduals on the streets.
We have been offering obnline workshops to make sure pir partners are still appliying what we have been working on and learning new skills.
We have created a special network with other community organizations and have been able to support each other and survive this crisis.
We still have a long way to go, this crisis is not over yet, we keep learning everyday, one or more of our families have lost their jobs and are struggling to survive.
Our beneficiaries feel safe and protected thanks to your support and kind heart.
I will always be grateful for your trust and honored to be able to serve the community.
YOU ARE THE CHANGEMAKER!
Please stay safe!
Big hugs,