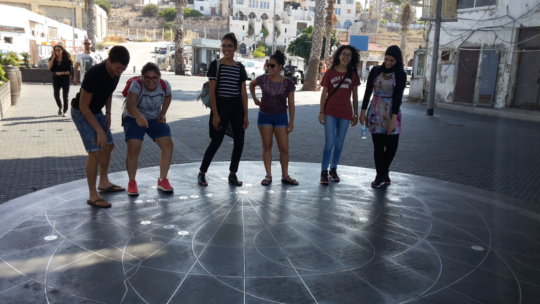 "I start to put the pieces together and understand why there is inequality"
The summer is in full swing and, like every year it is time, for Sadaka-Reut to review the past months of planning programs and performing activities with young community leaders. Community in Action is in its final stage and the young leaders had their last weeks of volunteer work with their schools and community centers. Finally, the 9-month long educational program is coming to an end with many successes. The year began in October 2016and included training sessions through lectures, workshops and tours led by activists, community members and NGOs focusing on social injustices and on structures and consequences of nation-based oppressions; public outreach campaigns' development and execution; leadership skills development through campaign building training, advocacy and other social change skills designed to build activism capacity, and a variety of dialogue sessions. We are very happy that this cycle we managed to have 76 activity days with the participants, 4 day-tours and three seminars held in Haifa and Jerusalem full of learning about history, narratives and identity.
"I gained a lot of information, it is important for me to know the history of my people from different places. I think that my people live in fear because they do not know their history. I feel right about who I am when I understand my history."
11 youth of both nationalities and gender, completed the educational program. The participants passed through 2578 hours in total of voluntary work in 4 different local schools and community centers reaching in total 63 6-17 year old Jewish and Palestinian students.
"Volunteering makes me more confident that education is the most important thing I can do in my society, and it gives me a critical perception of the reality of the pupils I will work with in the future."
The young people have undergone an intense and sometimes challenging progress, and we can see that the participants made an impressive development in creating a feeling of responsibility and solidarity to their communities. We are very grateful that these young leaders could express their thoughts and believes through four amazing public outreach campaigns that they designed, planned and initiated to promote a just and peaceful society and which challenged currently accepted norms of prejudices, discrimination and racism.
"I used to know nothing about these issues; I was embarrassed to speak about it. Now I seek this kind of discussion".
Now, after 9 successful and inspiring months full of learning, sharing and creating friendship through partnership, the team of Sadaka-Reut is saying goodbye to the group of young activists. We wish them all the best for their future activities and are already prepared to welcome the new group of motivated participants who will be future social change makers of Sadaka-Reut.
We would like to thank you for your generous support of the Community in Action program. Only through your donation we are able to work so fully with these future change-makers.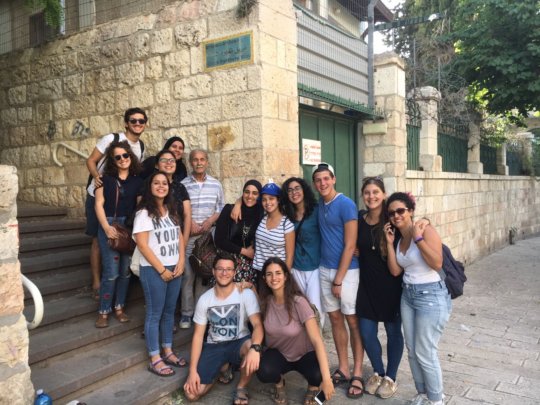 Links: