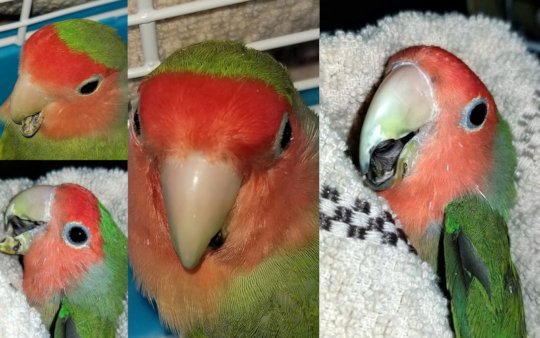 The numbers are in for 2019, and it was another busy year of helping birds of all kinds! We ended 2019 with having assisted 736 birds and 1 chinchilla during the year! Many of these birds were orphaned babies while others were sick, injured, abandoned, unclaimed escapees, or needed to find new forever homes. With many of the large parrots we assisted, their original owners were elderly and/or unwell and unable to continue caring for their beloved birds. Some of the large parrot species can easily live into their 40's, 50's, 60's, or longer, and their long lifespans are something to consider if you are thinking about adopting or purchasing one of these types of birds. There are literally thousands of birds in need of forever homes, so we ask that you always consider adopting rather than purchasing a baby bird.
Veterinary costs continue to be our largest expense, and we are very grateful for your financial support. Your support allows us to continue helping sick and injured birds.
Baby bird season will be starting any day here in Southern California, and we will be inundated with tiny birds. Many of these little birds require not only specialized diets that are expensive to provide but also require housing in veterinary quality incubators that are also quite pricey. Here again, your financial support allows us to provide these tiny beings with the food and housing that they require.
Here are the details on some of the many birds who have benefited from your support:
Lovey: Lovey is a young lovebird that shattered his lower beak in some type of freak accident. His owners did not seek veterinary care for the injury, and the lower beak grew out at an angle that resulted in Lovey not being able to close his beak and therefore was unable to eat adequately. Lovey's owner relinquished him to our organization (AURA), and Lovey received the veterinary care needed to trim and shape his beak. Lovey's beak will continue to need trimming and shaping for the rest of his life. He has been adopted into a loving home and will continue to receive the love and care he needs. Lovey's veterinary costs: $200
SeaMore: SeaMore is an unbanded racing pigeon that was unable to find his way home. He started hanging around a neighborhood in Laguna Beach where the residents provided him with food and water. SeaMore was living the good life there in Laguna for about 6 months until a predator attacked him and broke his right leg, bit a sizeable piece of his chest out, and sliced his upper neck. Everything SeaMore attempted to eat or drink drained out of the holes in his neck and chest. He would have starved to death, died of thirst, or have been killed by the original predator or another one. SeaMore was lucky and was brought to us for care. He needed stitches in his neck and chest and pins in his leg. SeaMore is almost completely recovered and is being adopted by one of the families that saved him from certain death. SeaMore's veterinary costs: $890
Grace: Grace is a 10 year old female cockatiel with a massive fatty tumor on her abdomen. Grace's original owner was not able to afford veterinary care for Grace and relinquished her to our care. Grace will require surgery to remove the tumor if/when it grows to the point it is touching the ground or otherwise causing her discomfort. Grace's surgery estimate: $850
Milo: Milo is a 16 year old Red Breasted Cockatoo also known as a Galah. Milo became seriously ill and became an ICU patient at one of our veterinary clinics for about two weeks. Milo was treated and appeared to be doing well and was released to return to his foster home. Within a few days, Milo was extremely ill again and had to return for another approximately two week stay in the veterinary ICU. He was again released to return home. When he became ill yet again, Milo was taken to another veterinary clinic where he was correctly diagnosed and received chelation therapy for zinc toxicity. You would think Milo was cured by this point, but no he wasn't! Milo became ill yet again because he had again ingested zinc or another toxic metal and had remnants of it that were clearly visible on his xrays. Again, Milo went through chelation therapy only to find that some metal remnants remained in his digestive system. Surgical removal of these remnants was required, and Milo is now a healthy and happy bird! About midway in this whole process, Milo was adopted by his foster caregiver and her family who took over his veterinary costs at the time of the adoption. Milo's total veterinary costs: Greater than $10,000 of which AURA paid about half.
Bella: Bella is a female Scarlet Chested Parakeet that was picked up as a stray by a local animal control agency. Bella was bailed out of the animal shelter and came to us for care. She was missing one leg entirely (old injury), had clogged nostrils, and tattered feathers. Bella was treated for her clogged nostrils and was subsequently adopted. Bella's adopter has had Bella examined by her own veterinarian and will provide any further veterinary care that may be needed. Bella's veterinary costs: $200
Baby Birds: Just some adorable babies for your enjoyment! Pigeons, English House Sparrows and European Starlings.
Thank you for your continuing support!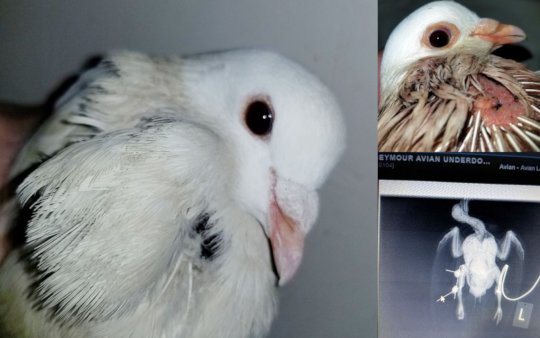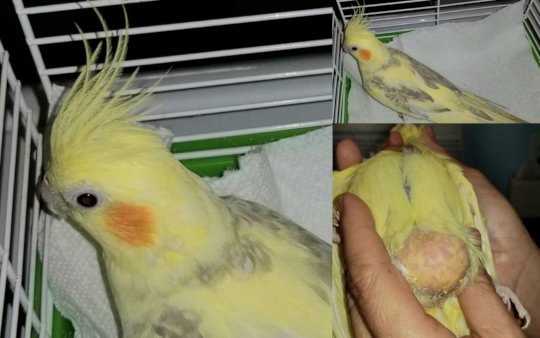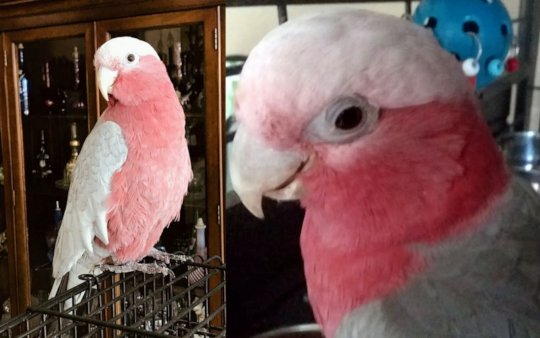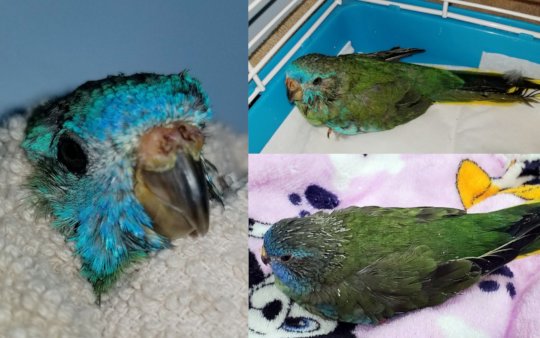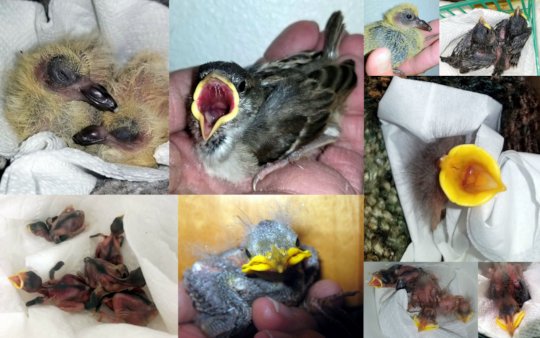 Links: