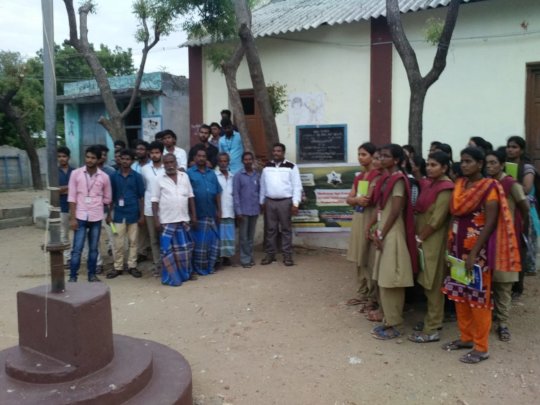 Great news that villages are inviting Youth trained in biodiverse agriculture to visit them and start the many processes for economic sustainability and ecological well being in life. The first process is organizing Participatory Rural Appraisal(PRA) for involving all in the local community to speak out what was done in the past, what are the difficulties in the present and what all could be done in the future for strengthening bio diverse agriculture. This was done in Thirupanjeeli village twice during July 2018 with help of trained Youth and agriculture students coming to learn in VOICE Trust work villages.
The next process will be seasonality analysis, resource mapping and climate adaptation. Other processes will include seed banking for preserving quality sees, seed treatment for finding out the seed efficiency ratio, pre-season cultivation preparations including ploughing and base manuring especially with neem cakes for protecting the plants from root borne diseases, organic manuring, bio pest repellents, less labour intensive cultivation practices, timely harvesting, value addition and thical marketing with direct linkages between producers and consumers.
Trained Youth need your continued supports for getting tools kit and for records for taking out on investment data and for travel. Till they get local support, VOICE Trust appeals to friends through GlobalGiving for extending help to meet one or more of these needs.