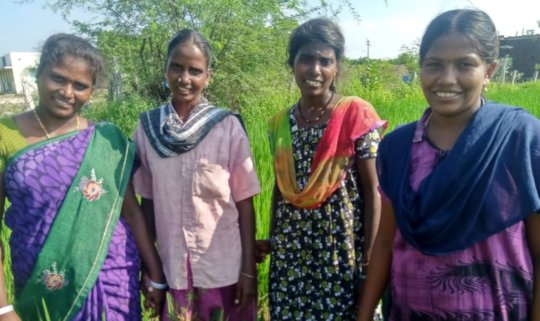 Greetings, Sai Sujitha. You were kind enough to choose our project to support our project with your corporate gift card, so I wanted to let you know how things are going. Unfortunately, because new regulatory requirements in India have made it temporarily impossible for Global Giving disburse funds to their Indian partners. As a result, we do not have funding to proceed with any of our Global Giving projects and have currently suspended all activity on them. Global Giving hopes to resolve the problem sometime in the first quarter of 2020.
In the interim, we have continued our outreach to women in the area to discuss their needs and interests. We have talked with several women's groups interested in starting a business to produce and sell organic fertilizer, either what we call panchagavya, produce from cow manure and urine mixed with a number of other inputs, or vermicompost, made from worm castings. Many women are interested in learning organic farming techniques, and ways to market their produce more effectively so that they will not lose so much through spoilage. We have knowledge and experience in all these areas and looking forward to getting started.
The funds you donated are enough to hold a village workshop on organic farming techniques for interested women. I hope that by the time I next write, I will be able to report on having done so, and have raised enough additional funds to supply those women with seeds and other inputs to get started.
Although we will not receive any new donations for a few months, it would be great if you could share our project with some of your co-workers in the hopes that a few of them might support us too, so that when we are able to receive funds, we will come out of the gate running.
With best wishes and gratitude --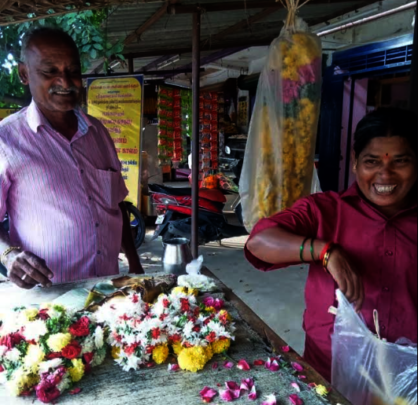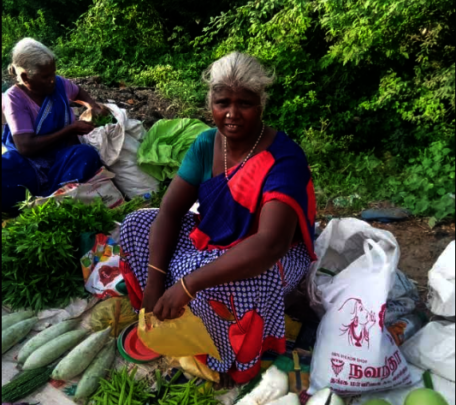 Links: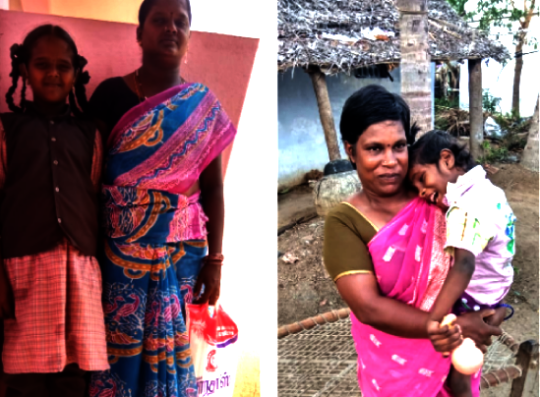 Greetings to our supporters and friends. Unfortunately we have no happy news to share with you about work to restore disabled children to a normal life, since we did not receive any new donations to pay for the therapies and equipment needed. In addition, GlobalGiving has run into a problem with its disbursement of funds in India, and has had to suspend payment to all its Indian partners until they can resolve the issue with the government. Because this has impacted many of our programs, we have little extra cash or staff time to spare.
Nonetheless, we have been able to continue, on a limited basis, our survey to identify other disabled children in need of help, and to provide information and assistance for applying for available government services. Although it may be a few months before we are able to receive disbursement of any new donations, giving now is still important, since it will let the children we are hoping to help, and their families, know that they have not been forgotten. Just $50 will buy a hearing aid for 10-year-old Leena that will allow her to do well in school and make new friends, and $100 will buy a wheelchair for Visuki, who has cerebal palsy and now must be carried everywhere. We are hopeful that whatever we receive in new donations will allow us to receive a microloan for purchase of the needed equipment, which we will be able to repay when the Global Giving disbursement is received.
We appreciate so much your past support, and look forward to being able to send more positive news in our next report.
Warmly,
Greetings! As always, we hope all our supporters are doing well.
We have to start this report with an explanation of a setback that is impacting all our projects: Global Giving has run into a problem with its disbursement of funds in India, and has had to suspend payment to all its Indian partners until they can resolve the issue with the government. This means that we have not yet received any of the money that has been donated to us the last few months, making progress difficult.
However, I am delighted to report that some generous local donors have agreed to provide enough money by direct payment to allow us to purchase the saplings we need to give one to each child at the Siruganur school who has a birthday in September or October. We will be giving each child a birthday card with their sapling, in order to impress upon them the importance of growing trees to slow climate change and inspire them to take good care of their saplings so that they will go into powerful carbon sequesters. Supporters locally and around the world have signed their names to the birthday cards for these two months.
We have scheduled a presentation of the saplings for Monday (October 15) and you will be able to see pictures of the birthday girls and boys on our Facebook page, where you can also go to our event page to sign up to sign a card for a November's birthday. If you would like to make an additional gift to cover the cost of a birthday sapling, please rest assured that we should receive all the money you donate by the end of the year.
Your support is a constant inspiration to us, and we look forward to being able to use your donation to plant more trees as soon as Global Giving is able to disburse it to us.
Gratefully,
Attachments:
WARNING: Javascript is currently disabled or is not available in your browser. GlobalGiving makes extensive use of Javascript and will not function properly with Javascript disabled.
Please enable Javascript
and refresh this page.