Greetings! As always, we hope all our supporters are doing well.
We have to start this report with an explanation of a setback that is impacting all our projects: Global Giving has run into a problem with its disbursement of funds in India, and has had to suspend payment to all its Indian partners until they can resolve the issue with the government. This means that we have not yet received any of the money that has been donated to us the last few months, making progress difficult.
However, I am delighted to report that some generous local donors have agreed to provide enough money by direct payment to allow us to purchase the saplings we need to give one to each child at the Siruganur school who has a birthday in September or October. We will be giving each child a birthday card with their sapling, in order to impress upon them the importance of growing trees to slow climate change and inspire them to take good care of their saplings so that they will go into powerful carbon sequesters. Supporters locally and around the world have signed their names to the birthday cards for these two months.
We have scheduled a presentation of the saplings for Monday (October 15) and you will be able to see pictures of the birthday girls and boys on our Facebook page, where you can also go to our event page to sign up to sign a card for a November's birthday. If you would like to make an additional gift to cover the cost of a birthday sapling, please rest assured that we should receive all the money you donate by the end of the year.
Your support is a constant inspiration to us, and we look forward to being able to use your donation to plant more trees as soon as Global Giving is able to disburse it to us.
Gratefully,
Attachments:
81 Agriculture Students and 2 Professors from Imayam Institute Of Agriculture And Technology spent 3 hours in Manniyakurichi Village in Mannachanalur Block to discuss the past and the present and to plan for the future development. Children, youth and elders made drawings in a common ground with different colors to mark the existing fields, water bodies, houses , buildings, roads and other structures. Many elders spoke about the green past when they had good rains with which they cultivate mostly food crops. Youth expressed disappointment that they do not have many employment opportunities with the village and so they have to think of migrating to ours for jobs. Children wanted more greening and water facilities to enjoy nature.
They also conducted surveys around the villages and many farmers complained about 3 things. Climate change, quality of seeds and lack of resource for producing manures. Students assured that they will help them with possible ways. They also conducted a comparitive study on budget planning in agriculture. What materilas can be bought within the village and which needs to be purchased from outside and its cost structure, how to balance fluxuations in cost. These were the things discussed among them.
Looking forward for more Youth collaborations in Agriculture.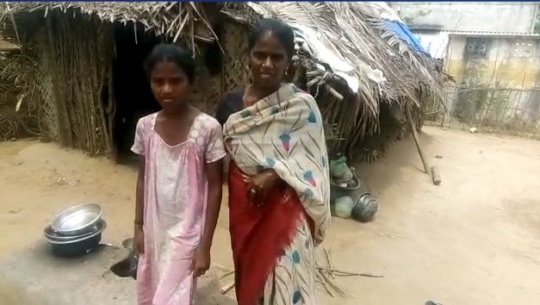 We are delighted to report that a generous donor has funded our microproject to give a farmer devastated by Gaja Cyclone two goats and livelihood support to help her get back on her feet. This donation will enable Gomanthi to earn enough money to put food on the table and pay for her daughters' education and health care.
With the support you provided earlier this year, other farmers devastated by cyclone are slowly beginning to put their lives back together. A new year of crops are coming ready for harvesting, allowing for at least a subsistence existence from the sale of produce.
Tree farms will, of course, take longer, but by interleaving yams and pawpaws with bananas trees, we will be able to provide those farmers with an interim source of nutrition and income. We are planning a workshop next month with interested farmers to explain the principles of planting in magic circles and ask them to decide if they would like to to try this method for replanting. We hope to able to distribute saplings and seeds to get them started later this fall.
As always, any donation you can make will give our work a huge boost. Thanks for your all the help you have already given --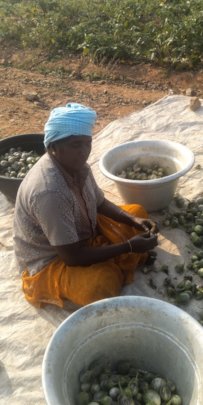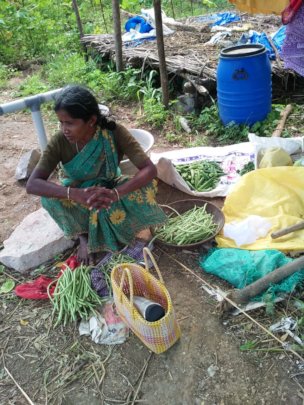 WARNING: Javascript is currently disabled or is not available in your browser. GlobalGiving makes extensive use of Javascript and will not function properly with Javascript disabled.
Please enable Javascript
and refresh this page.