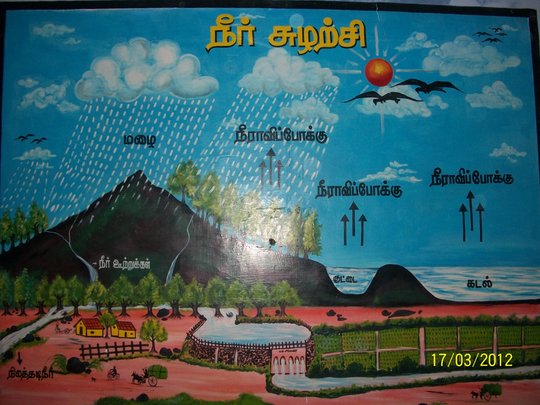 Consolidated Report on Project#6265
("Bio-diverse Agri Trainings to 1500 youth every Year")
for the period ending May 2012
Introduction:
VOICE Trust is a non-profit social service organization (NGO) from Trichy District, State of Tamil Nadu, India.
Registered in 1985.
Approved by Government of India under FCRA.
Tax exempted under 12A and 80G.
Focus activities are Eco farming, environmental protection and empowerment of disadvantaged people including Disabled without any discrimination.
Background for Project 6265:
Mrs. A. Jecintha, Managing Trustee of VOICE Trust got introduced to Global Giving. VOICE Trust was included for 2010 September Open Challenge. 69 Donors contributed $ 4135.
Justification for Project 6265:
Agriculture is the lifeline for all in the community by giving food for all, by enhancing environment for all and by providing employment for over half of population.
But, modern trends are leading to stopping of agriculture due to increasing cost of production, decreasing yield cum economic returns and lack of work force.
The major problem is alienation of youth from agriculture. Hence, VOICE Trusts proposal to Global Giving for training 1500 youth every year in Bio-diverse Agriculture.
Activities so-far:
200 youth introduced to Bio-diverse Agri Trainings in November 2010.
665 youth imparted skills in Bio-diverse Agriculture in February 2011.
93 youth in 2 villages, (Siruganur and Sanamangalam) in March 2011.
1295 youth given agri trainings from April to July 2011 in 15 Villages.
Concentrated on 647 youth in Sikkathambur, Kottathur Villages in August 2011.
Continued agri trainings for 742 youth in 8 villages from March 2012 onwards.
Why agriculture?
Agriculture is needed since it gives food for all, protects environment for all and provides jobs for half of population.
What agriculture:
Multiple cropping can achieve climate adaptation by using Bio-diverse Agri Techniques.
Bio-diverse Agriculture means:
Growing many species both for food needs and for environmental protection.
Role of youth for continuing agriculture:
Youth have the vigor to pursue agriculture with skills in biodiversity conservation. Youth power alone can sustain agriculture in modern times.
Training for youth in Bio diverse Agriculture:
Works stared in October 2010 following selection of VOICE Trust in Global Giving September 2010 Open Challenge. So far 3642 youth have been trained in Project #6265.
A great project has been started Happy to inform you that 3642 youth have been trained in 2 years of project. Thank you once again for your timely help.
Appeal for supports from July 2012 onwards:
Another 1500 youth will be trained in Bio diverse Agriculture from July 2012 to June 2013. We need your help to meet following expenses:
Cultural Programs to convince farming communities for continuing Bio- diverse Agriculture in 150 villages. $ 60 per village is needed.
Honorarium and Travel Allowance for 2 Staff (1 Man and 1 Woman) at $ 300 per person per month.
Administrative expenses at $ 150 per month for program managements.
ONLY WITH YOUR HELP THIS PROJECT CAN CONTINUE. PLEASE DONATE NOW.