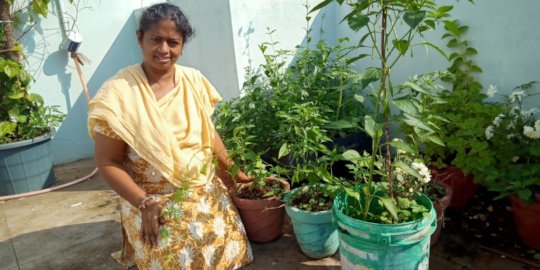 If you have been receiving our earlier reports, you know that we have been teaching the women we have been working with how to make products like pickles and relishes that will add value to their harvest. We believe that increasing the income the women can earn from their land by creating products that will sell for more than the raw produce and have a longer shelf life is a critical part of helping them recover from the devastation of the pandemic.
But some of the women were having trouble marketing the canned products they produce. Which became the springboard for a grant application that provides a structure for the women to select, can, and market their products more effectively.
You'll find a link to the grant application below, and will be able to read all the details soon in a revamped version of this project (#38297) that will help them increase sales whether we get the grant or not.
Designed with milestones for checking our success as we go along and a thorough evaluation after a year, this easily scalable proposal is one of the most ambitious activities we have undertaken. We are hoping that it will not only help the women involved, but will help VOICE Trust model a new system of project design that will provide more efficient and effective help to hundreds and perhaps thousands more in the years to come.
Your support has helped us take this giant step forward, and we hope that when you see the revamped project, you'll be as excited about it as we are.
Thank you so much -- and stay tuned!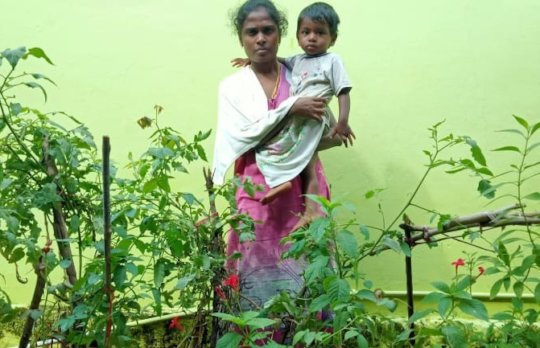 Links: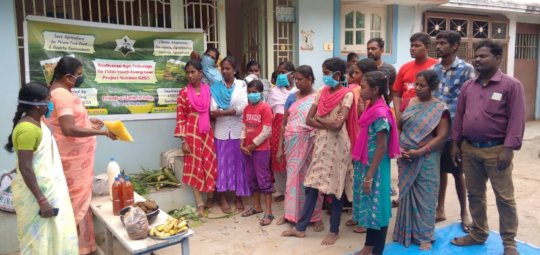 The world of sustainable organic farming techniques is such a rich one! One case in point is panchakavya, a natural manure made from five different products that come from cows or that can be produced from their milk, together with a few other readily available ingredients. When sprayed on crops, panchakavya dramatically increases yield, extends shelf life, and even improves taste and nutrition.
So we recently held a workshop to teach rural youth, both prospective farmers and a few who are already farming, how to produce panchakavya.
The young people enjoyed the workshop, and those whose families keep cows were eager to share the information with their parents or to try it for themselves.
Knowing how to make panchakavya is a skill that will produce higher net profits from farmland for years to come. And you helped us pass along this knowlege!
With gratitude to everyone who has supported this project over the years --
Janet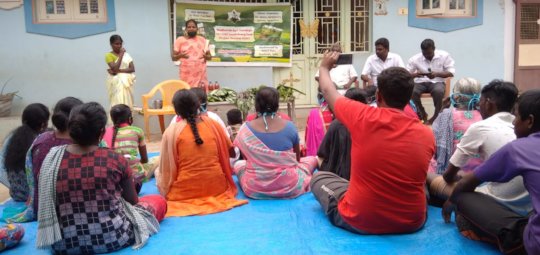 Links: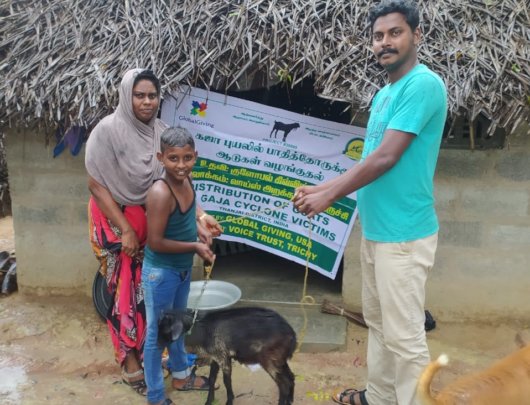 Our final activity in this project was the distribution of a few goats to several widows who had been hard hit by Gaja cyclone and are still struggling to get back on their feet. The goats, when bred, will provide the women with needed income, which they can use to feed, educate, and provide healthcare for their families.
Each year, the number of goats each woman has should at least double in size. As their income from sale of the meat increases, they will be able to undertake other improvements to what is left of their farms, and the money they spends in the village will have a multiplier effect, helping raise the entire community toward recovery.
The saplings we provided earlier are also helping farmers recover, and we believe it is time to retire this project. We will continue to include farmers in this area in other economic development projects as we move forward.
Our heartfelt thanks for the support you provided to set them on the road to recovery.
WARNING: Javascript is currently disabled or is not available in your browser. GlobalGiving makes extensive use of Javascript and will not function properly with Javascript disabled.
Please enable Javascript
and refresh this page.