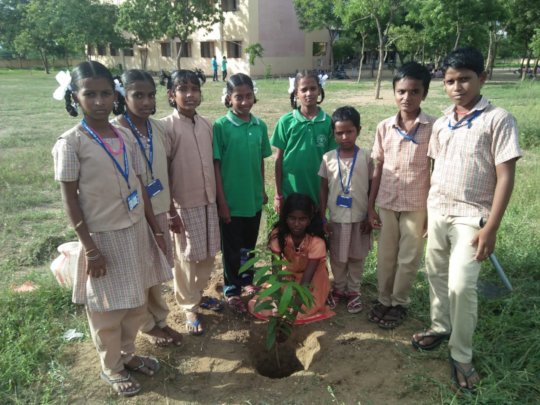 Greetings to our loyal supporters! I wish I could write with better news, but new regulations in India are making it temporarily impossible for Global Giving to disburse to us the donations we have received, and it is likely to be well into next year before they are able to do so. So for the time being, we have not been able to get started with the tree replanting. We are actively looking for other ways to raise funds to help the farmers struggling to recover, but have not yet been successful.
We have, however, managed to raise enough funds locally to purchase some saplings that we gave to children at the Siruganur School to plant, and have been busy getting ready for International Day of Disabled Persons December 1. And I have been fortunate enough to participate in several Global Giving and Google workshops that have taught me a lot about how to use the funds that we can access as efficiently as possible.
I will let you know right away when Global Giving is able to release your donations, or when we are able to secure a grant elsewhere. In the meantime, we will be thinking about ways we may be able to mobilize volunteer activities to help the farmers to at least get their land cleared so they can be ready to replant when the time comes.
Thank you so much for your past generosity. We are doing everything we can to try to make you proud to have supported us.
With heartfelt best wishes --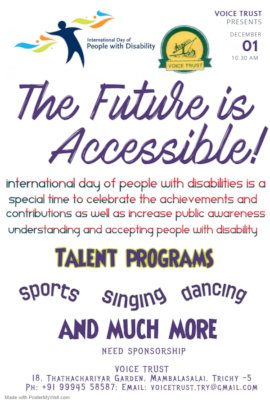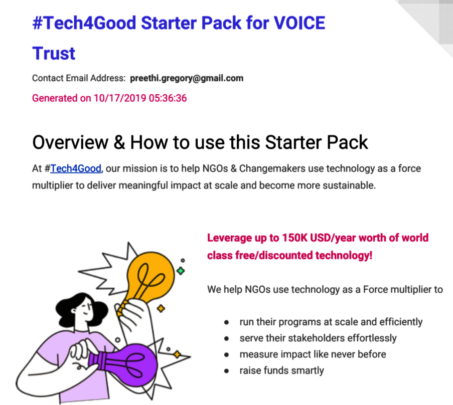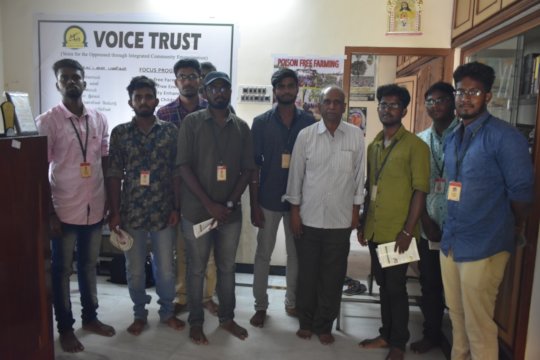 Greetings dear supporters!!
We are very happy to share that 17 more students are interested in Organic Farming Techniquest. 8 students from Imayam College and 9 students from Imayam College came for training sessions in agriculture especially organic farming. All of them were interested and willing to attend more sessions like this and learn more practices on implementation of organic farming. Group discussions were held on topics of Past-present-future Agriulture.
Global Giving has run into a problem with its disbursement of funds in India, and has had to suspend payment to all its Indian partners until they can resolve the issue with the government. This means that we have not yet received any of the money that has been donated to us the last few months, making progress difficult.
We look for positive news and hope we will be all one in bringing Youth into Agriculture.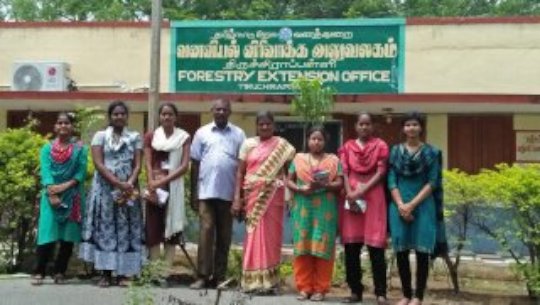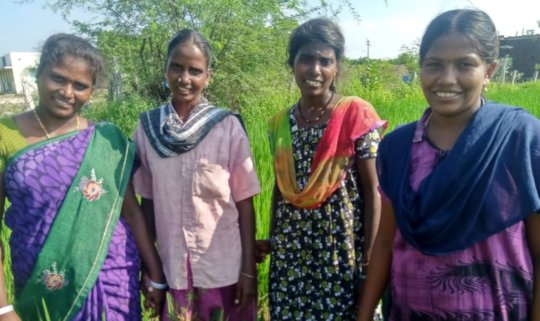 Greetings, Sai Sujitha. You were kind enough to choose our project to support our project with your corporate gift card, so I wanted to let you know how things are going. Unfortunately, because new regulatory requirements in India have made it temporarily impossible for Global Giving disburse funds to their Indian partners. As a result, we do not have funding to proceed with any of our Global Giving projects and have currently suspended all activity on them. Global Giving hopes to resolve the problem sometime in the first quarter of 2020.
In the interim, we have continued our outreach to women in the area to discuss their needs and interests. We have talked with several women's groups interested in starting a business to produce and sell organic fertilizer, either what we call panchagavya, produce from cow manure and urine mixed with a number of other inputs, or vermicompost, made from worm castings. Many women are interested in learning organic farming techniques, and ways to market their produce more effectively so that they will not lose so much through spoilage. We have knowledge and experience in all these areas and looking forward to getting started.
The funds you donated are enough to hold a village workshop on organic farming techniques for interested women. I hope that by the time I next write, I will be able to report on having done so, and have raised enough additional funds to supply those women with seeds and other inputs to get started.
Although we will not receive any new donations for a few months, it would be great if you could share our project with some of your co-workers in the hopes that a few of them might support us too, so that when we are able to receive funds, we will come out of the gate running.
With best wishes and gratitude --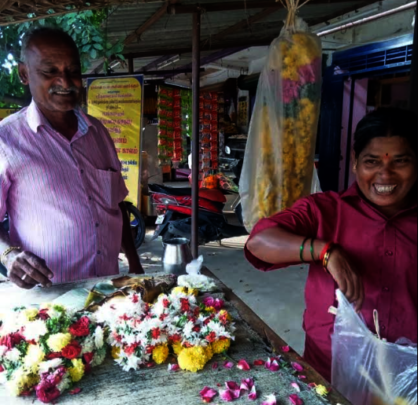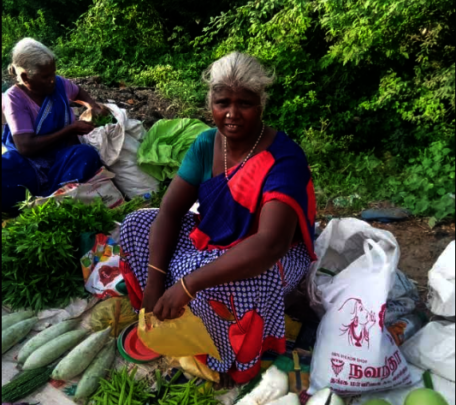 Links:
WARNING: Javascript is currently disabled or is not available in your browser. GlobalGiving makes extensive use of Javascript and will not function properly with Javascript disabled.
Please enable Javascript
and refresh this page.