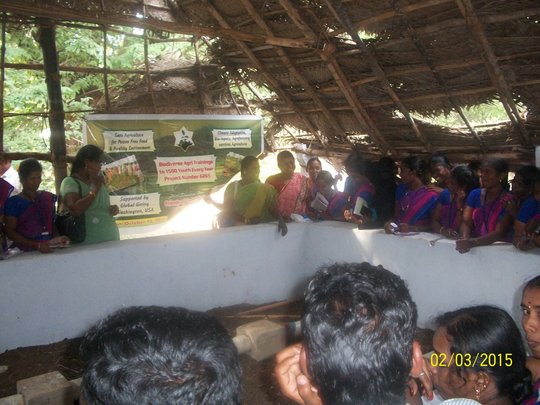 On February 3, 2015 VOICE Team made a day long presentation to Young Girls and Boys doing Teacher Training studies at Sri Raja Rajeswari College of Education at Sirugnaur. 66 Youth participated. Power Point Presentation was given on the importance of agriculture and how interest in agriculture is going down and why youth should take up initatives to learn techniques and technologies about ecological farming for saving agriculture which is the life line of all in society.
The Youth were taken round to the nursery garden and different species of trees and plants were shown to them. The ecological benefits and economic returns were explained to them in detail. Many Youth asked for clarifications about sylviculture. They were particularly interested about marketing timber. VOICE Team accepted their wish to market but insisted upon the need to grow trees and plants for enhancing ecological biodiversity which serves as a natural support in pest control through a healthy pest - predator balance.
The vermi compost pits were shown to them and method of vermi culture was explained in detail. The need for recycling farm wastes not only leads to economic gains but also serves as an ecological source of nurient manures. The system with bricks inside the vermi compost pit was accepted as the better option for movement of earth worms.
Shameera Begum has invited VOICE Team to guide her and her family to continue agriculture in 1.5 acre at Pullambadi.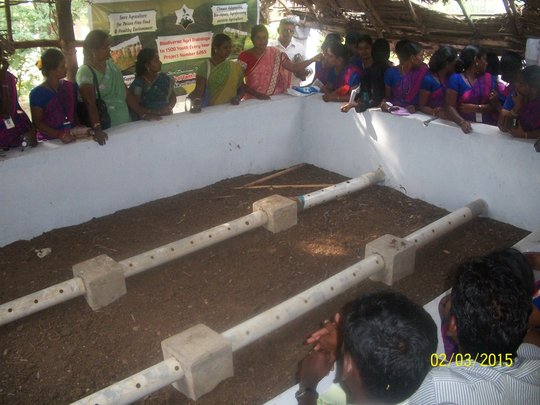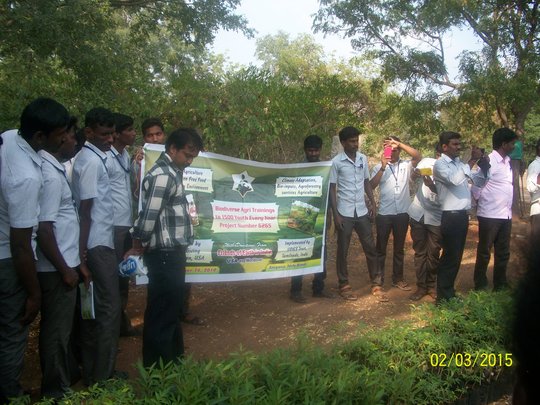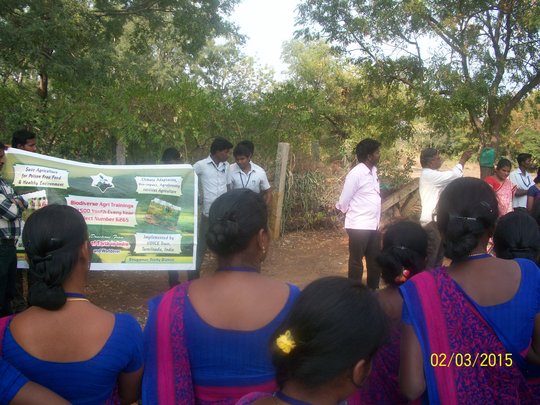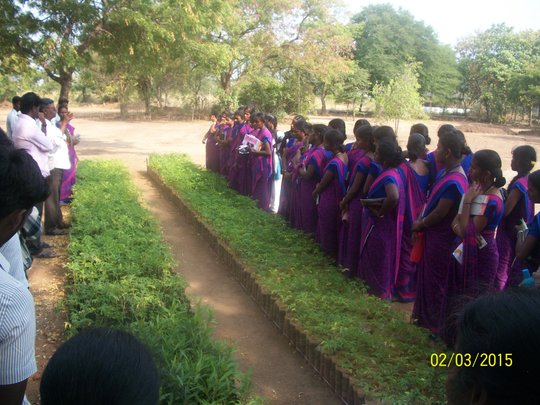 Special meetings with school teachers were planned for introducing nature centric agriculture for school students so that youth are encouraged to join agriculture as a valuable profession.
Mr.Gregory, Project Director of VOICE Trust addressed the school teachers in many places in Trichy and Prambalur Districts. During the powerpoint presentation, the values of agriculture were explained.
One Biotechnology graduate has come forward to join VOICE Trust to work out methods for preparation of bio, inputs. This will give a welcome signal to many more youth.
Special Appeal: Continued supports to needed from you for strengthening more and more youth in agriculture. We reproduce following details for your client consideration.
$10 : To make ready 1 Bio Input Unit (222 Units-222 villages) - 1 Youth

$20 : To get raw materials for preparing Bio Manures - 1 Youth

$30 : To get raw materials for preparing Bio Pest Repellents - 1 youth

$50 : To install containers for Bio Inputs - 1 Youth

$100: For packing and transportation of Bio Inputs - 1 Youth

$150:

For Value Added Products from Agri Produce of Bio Inputs - 1 Youth.
Kindly strengthen Agriculture by your supports for Youth in parts of State of Tamil Nadu, India.
1.Training for Collage Students on September 22,2014
120 Students of M.A.M Collage of Education were given class about basics in agriculture. The alarming situation of shrinking in agricultural area in the past 10 years upto 21 % was debated. 42 Students came forward to join agricultural activities promoted by VIOCE TRUST. They will do so after exams in 2015.
2.Training for Women from 35 Panchayats (Local Governance Unit ) on September 29,2014
35 Women from Siruganur, PitchandarKovil and Iyyappalyum Areas of Manchanullur Block in Trichy District were given trainings about preparation of Bio-Manures, Bio-Pest Repellents and Value Added Products. Models in VOICE Trust were shown to them. VOICE Team is following up in villages.
3.Prepration of Revised Papers for Project # 6265 :
Many rounds of discussions took place during July-September 2014 Period. Women and Men of Farming Communities, Youth interested in agriculture and other stakeholders gave their opinions. Happy to present the papers for your kind perusal.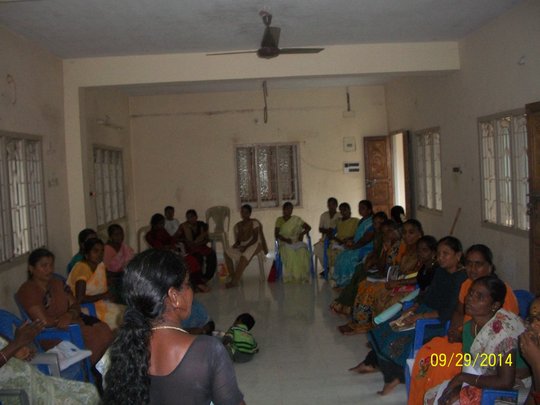 WARNING: Javascript is currently disabled or is not available in your browser. GlobalGiving makes extensive use of Javascript and will not function properly with Javascript disabled.
Please enable Javascript
and refresh this page.