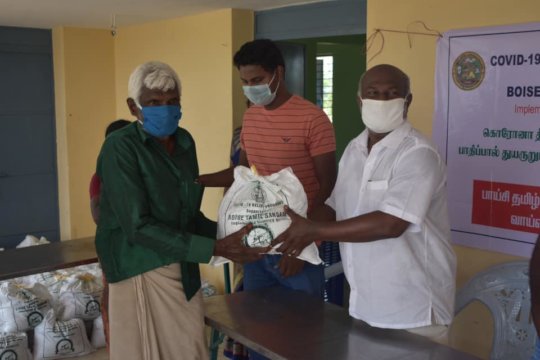 As the lockdown enters its third month, and the number of infections continue to rise, we have been relentless in our efforts to make sure that no one is left hungry and that rations reach far and wide.
Boise Tamil Sangam and VOICE Trust decided to work together on plans to assist 300 marginal and tribal families in 15 villages of Manachanallur Block of Trichy. BOISE Tamil Sangam is an alliance of Tamilians who have settled in the USA. We were blessed to receive a generous grant from them and we immediately mobilized our volunteers to organize the distribution.
Our field volunteers put together a package containing 5 kilos of rice, 1 kilo wheat, 1 kilo red gram, 100 grams each of condiments, 1 litre oil, soap, sanitary napkin, salt, 1 kilo sugar, and 100 grams of tea powder, which they distributed to each family of what ended up being 352 families.
Earlier this month, we distributed biscuits donated by a local bakery to many homeless individuals and hot lunches to manual workers, day wage earners, and street vendors, all of whom otherwise would have little to eat that day. We have plans to keep repeating the distribution cycle to all the beneficiaries as often as we are able.
All through the distribution activity, police protection was arranged to avoid overcrowding and ensure the safety of beneficiaries as well as our volunteers. Social distancing was strictly followed by issuing tokens to beneficiaries. Only 10 people were called at a time to queue up for rations. The volunteers donned masks and gloves and used disinfectants to protect themselves and everyone around them.
I think you can proud of the work you helped fund, and of our selfless volunteers.
As always, thanks for your past support and for any future help you can offer.
Stay well -- stay safe -- stay home!
Janet Preethi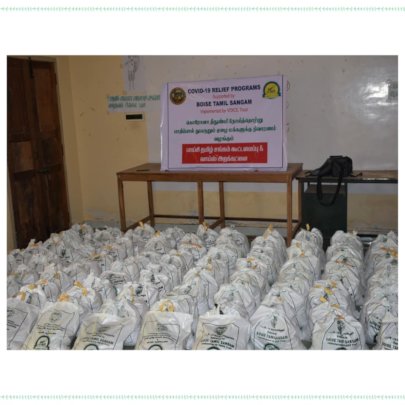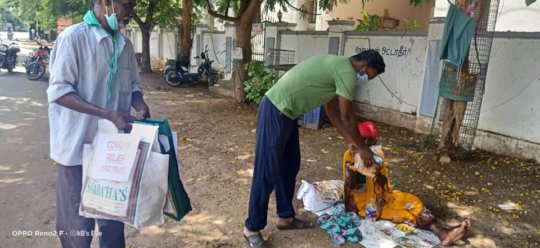 Links: