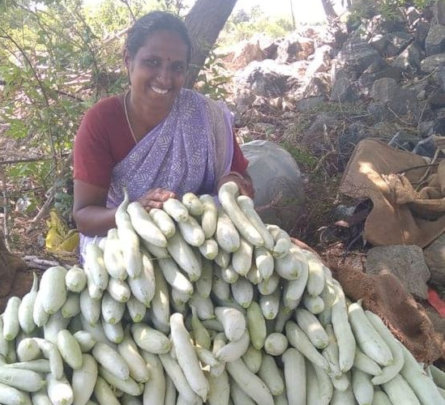 Dhanalakshmi and her husband Irudhayaraj provide a recent example of the way your donation continues to transform lives. On their one-acre farm, they grow sesame, peanuts, chillies, brinjal (eggplant), and two types of gourds. One of these, the snake gourd, is not only rich in vitamins and minerals but has antibiotic qualities that are considered to boost immunity. So this year, they decided to devote 40% of their land to growing more of it.

Using the training they had received from VOICE Trust, they used neem and goat manure as fertilizer. Neem, made from the native neem tree, enriches the soil, reduces nitrogen loss and protects the crops against certain pests. For more natural pest control, they used a ginger, garlic, and chilli mixture. And because they also have two cows, they were able to make panchakavya, as we had taught them, from cow dung, urine, milk, and ghee. They applied it three times during the season to promote plant growth and to further control pests.

Their gamble paid off. The sustainable farming techniques they had used produced an abundant crop. Because of the natural diversity of the seeds they used, which they had previously banked, they were able to harvest from day 50 through the 112th day. After the first, month-long, harvest, they had a whopping 130 kg of gourds. The gourds sold quickly, and returned a net profit of Rs. 48660 (almost $700 US) -- about twice what the average Indian farm would provide in that time.

Enjoy the smile on Dhanalakshmi's face: your support put it there!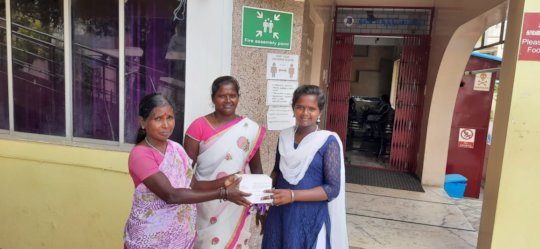 As we reported to you last time, we have been looking forward to buying hearing aids for a girl named Leena. For months, COVID made it impossible to have her fitted for them, but her family was finally able to take her to the hospital this week and she received her new hearing aids yesterday! I wish you could have seen the broad smile on her face when she could hear again. I hope you are proud of what your donation helped accomplish.
We have also been saving up recent donations to buy a new wheelchair for Sanjay. Those of you who have supported our work since we first posted this project on GlobalGiving several years ago may remember that buying Sanjay a wheelchair was the first thing we did with early donations we received. Sanjay was 6 at the time, and had to be carried everywhere. Two friends or family members would have to carry him on a board to get him to the nearest toilet 1 km. away. The wheelchair made a huge difference in his life, but since he lives in a very rural area with no paved roads, it was difficult to push him over the rocks and potholes. Eventually, the wheelchair broke. So Sanjay is back where he started, except that now he can push himself around the house and down the street on a dustpan.
So this time we have decided to buy Sanjay a wheelchair with wheels that are designed to negotiate rough terrain. It will be several times more expensive than a regular wheelchair, but it will last him the rest of his life. Your donations have taken us a good part of the way to being able to afford it. We will let you know when we've purchased it.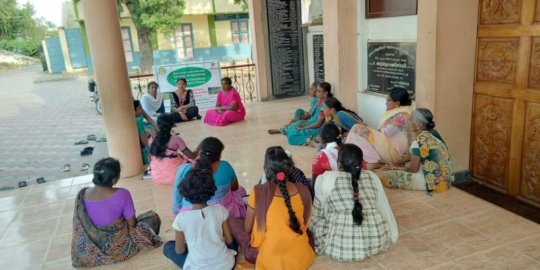 If you have been following our progress, you know that we have been working with a sangam of 20 women who we taught to grow tomatoes organically and then preserve them as jams and relishes. They were having great success selling their products when the second wave of COVID hit, and Tamil Nadu went into lockdown. Because their whole village was subject to quarantine due to an especially high rate of COVID infection, we have been able to have little contact with them since.
But we seem to have turned the corner on the pandemic's spread, and restrictions are slowly being eased. When we finally meet with these women next week, we expect to be able to deliver several mobile food carts to them, which should make it easier and safer for them to sell their wares. We will also provide them with cash grants that they will be able to use to support their work however they see fit.
Root for us that when we meet with them again in July, it will be safe enough to train them to use the cell phones that we will buy for them and program with apps that we will download to help them with marketing and accounting.
WARNING: Javascript is currently disabled or is not available in your browser. GlobalGiving makes extensive use of Javascript and will not function properly with Javascript disabled.
Please enable Javascript
and refresh this page.