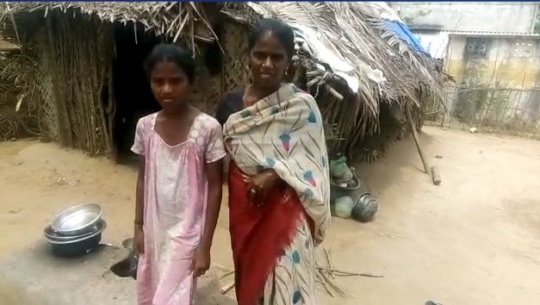 We are delighted to report that a generous donor has funded our microproject to give a farmer devastated by Gaja Cyclone two goats and livelihood support to help her get back on her feet. This donation will enable Gomanthi to earn enough money to put food on the table and pay for her daughters' education and health care.
With the support you provided earlier this year, other farmers devastated by cyclone are slowly beginning to put their lives back together. A new year of crops are coming ready for harvesting, allowing for at least a subsistence existence from the sale of produce.
Tree farms will, of course, take longer, but by interleaving yams and pawpaws with bananas trees, we will be able to provide those farmers with an interim source of nutrition and income. We are planning a workshop next month with interested farmers to explain the principles of planting in magic circles and ask them to decide if they would like to to try this method for replanting. We hope to able to distribute saplings and seeds to get them started later this fall.
As always, any donation you can make will give our work a huge boost. Thanks for your all the help you have already given --