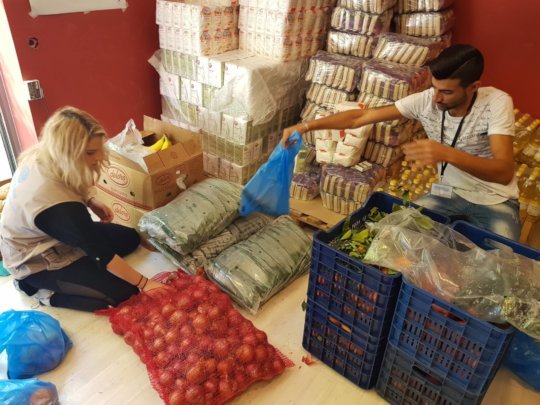 Refugees arriving in Greece urgently need our support
Refugees fleeing war and persecution are continuing to make their way to Greece. In the last month alone we saw a huge increase in new arrivals, with over 3000 vulnerable refugees crossing Greece's northern land border with Turkey. It is a long and dangerous journey across a river, and the majority making the journey are women and children. For the first time this month, the land arrivals surpassed those by sea.
For refugees arriving in northern Greece, conditions are dismal. Many, including children, are kept in detention centres with little to no support. Camps are overcapacity and resources are overstretched.
Our volunteers and partner organisations are working non-stop on the ground responding to the emergency needs. They are welcoming families with urgently-needed food, purchased with your generous donations; they're helping to open new refugee camps and ensuring these tired new arrivals receive the essentials of life.
Above is a photo of volunteers who were asked to help set up one of these new camps. As the first group on-site, they worked day and night to ensure the first 140 new arrivals received a warm welcome.

After a long journey, they greeted these tired new arrivals with the basics of life: groceries, hygiene products, bed sheets, kitchen sets, nappies, and a gift for each of the children.

Camps aren't a long-term solution to increasing numbers of refugees in Greece. But while they're needed, we're proud to support groups that are working hard to make things better.
For any family, healthy, nutritious food is essential. But at the moment, it's sorely lacking in camps across Greece. Please help us ensure that refugees across Greece have access to this basic necessity
Thank you for all of your support. Love from the Help Refugees team x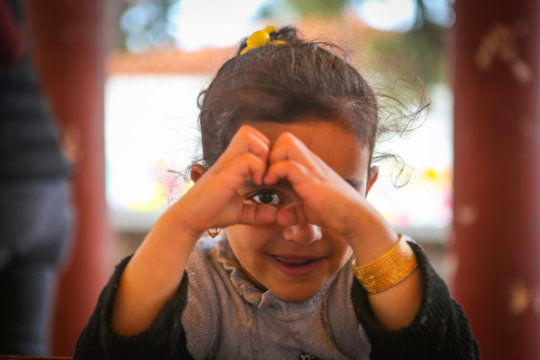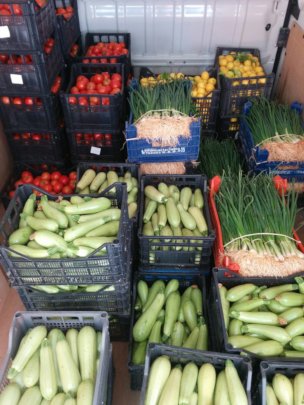 Links: