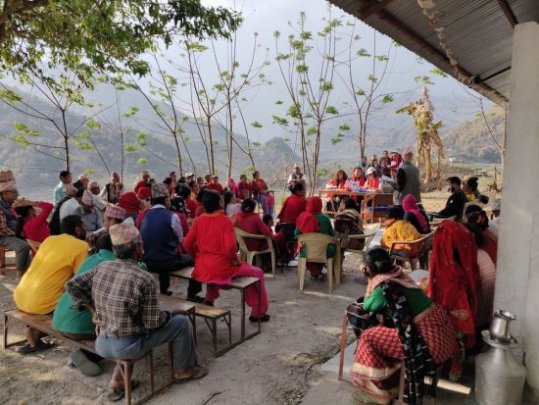 It's a great honour and privilege to share the news that Indigenous Peoples and local communities we are supporting in Nepal are celebrating a hard-fought victory in their struggle for self-determination and to be treated with respect. A landmark report just released finds that the European Investment Bank (EIB) must take urgent steps to uphold communities' right to Free, Prior, and Informed Consent (FPIC), an international legal principle empowering communities to give or withhold consent to projects that impact their lands and resources.

The project passes through the Annapurna Conservation Area and threatens Indigenous communities' human rights, including significant impacts on their land use and management patterns, livelihoods, forests, and biodiversity.

The report condemns the bank's failures to abide by its social and environmental rules and international legal commitments. It follows years of local organizing by the FPIC & Rights Forum, with support and advocacy from Accountability Counsel and the Lawyers' Association for the Human Rights of Nepalese Indigenous Peoples (LAHURNIP).

Accountability Counsel, LAHURNIP, and the FPIC & Rights Forum are now working to ensure the report's findings result in significant action for communities affected by this project.

While there's still much work to do on this journey, we invite you to join us in celebrating this historic human rights victory!
Links:
Following years of advocacy by our Policy team, in late December 2020, a new federal law passed requiring the US Agency for International Development (USAID) to establish an accountability mechanism. These mechanisms are a critical component in providing a structure through which communities can access justice and remedy, but the mere existence of these institutions is not enough. These bodies – indeed, any aimed at providing accountability to marginalized communities – need to function in a way that values, elevates, and ultimately respects community perspectives in a meaningful way.
The legal requirement is welcome news for those who want USAID's projects to be successful and sustainable, as an accountability mechanism not only provides communities impacted by USAID projects an avenue to seek redress but also helps USAID ensure its money meets its mark. Currently, USAID has no independent and effective accountability process available to communities who are negatively impacted by its projects, putting it out of step with the U.S. International Development Finance Corporation, many multilateral development banks, and national development agencies in France and Japan, all of which have accountability mechanisms. With the requirement now in place, Accountability Counsel will work to ensure that USAID's mechanism meets best practice and prioritizes community voices and needs.
Links: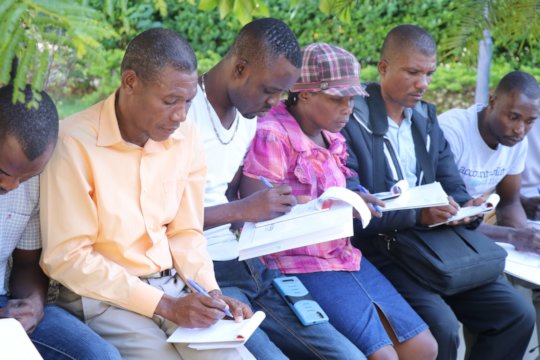 Accountability Counsel acts on the conviction that drives our work: communities must be at the forefront of the decisions impacting ther lives, livelihoods, and environment. Recently, our team has engaged in thoughtful leadership sharing expertise on what community-centered strategies look like in action.
In a recent guest blog for the Movement on Community-Led Development, our Research Director Samer Araabi shared guiding principles Accountability Counsel has developed over our decade of work: "When harm occurs, communities must be genuine participants in the design of solutions. Access to remedy is a critical component of accountability, but the form that remedy takes often falls victim to the same lack of community consultation that created the harm in the first place. Community members themselves are best situated to understand the solutions to the problems they face. Engaging with communities in these processes requires a radical rethinking of the ways that data is collected, programs are structured, and decisions are made, putting consultation and collaboration at the core of any remedial action plan. Community visions, such as the Free, Prior, and Informed Consent protocol issued by Indigenous communities in Nepal and their partners, and the Landscape of Life conservation plan of Karen Indigenous communities issued by Conservation Alliance Tanawthari in Myanmar, must be the starting point for those conversations. Too often, communities continue to be excluded from the development of action plans or other measures to remedy the harms they are experiencing. This must change, urgently." Read the full article here.
Links:
WARNING: Javascript is currently disabled or is not available in your browser. GlobalGiving makes extensive use of Javascript and will not function properly with Javascript disabled.
Please enable Javascript
and refresh this page.