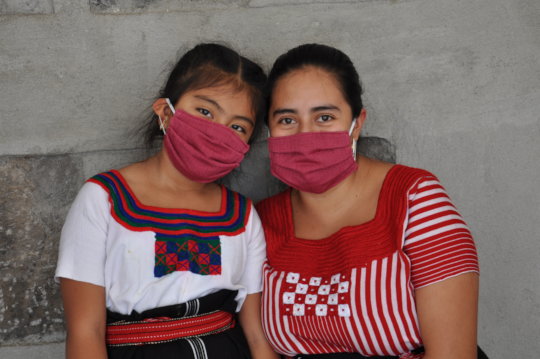 To our community partners, donors, and volunteers, thank you for your support during this wild and unprecedented year. Because of you, we have been able to successfully adapt our programming to meet new community identified needs and challenges due to the pandemic.
Since our last update in early fall, we have provided 80 students with Adventure Guides, school supply kits, and new toothbrushes and toothpaste. Students have not been in-school since mid-March which has had significant effects on learning, mental health, and child development.
Bonnie, our community health educator, comments, "when the pandemic began, everything was so confusing and uncertain, we initially thought we would be out of school for a few weeks, or at most, a few months, and then everything would go back to normal." She says "the pandemic has had a tremendous impact on Guatemala's education system."
Everyone around the world is adapting to remote distant learning and Guatemala is no exception. However, many families in rural Guatemala don't have access to the internet or technology devices to participate in virtual classes. "Teachers looked for a way to work with their students and many did it virtually, but unfortunately in Guatemala not everyone has access to technology, especially the youngest students in schools, so how could teachers work with those children who were left wanting to continue learning creatively?" states Bonnie.
To address this need, Bonnie says "The most feasible strategy that the Rising Mind team considered was to create an adventure journal where each activity included detailed instructions for the student and family." Furthermore, "our goal is that our students receive personalized activities and education materials and that we create an education model without barriers, where the child builds on his or her own learning, regardless of whether the teacher is present or not."
Currently, we are charting out plans and creating materials for the 2021 school year. Stay tuned for some epic educational coloring books, socially-distanced Forest Playgroup outdoor adventures, and the pilot of a new club, geared toward older kids (8-12 years old).
Until then, we wish you and yours a very happy, safe, and healthy new year!