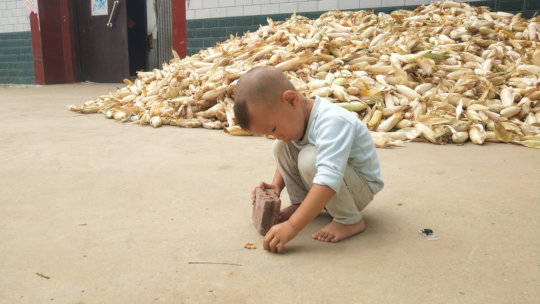 Left-behind children—such as those we serve in China's rural villages— have increased risk of depression, anxiety, suicidal thoughts, conduct disorder, substance use, wasting and stunting, as compared to children of non-migrants.
That was the conclusion of a major new study released last year in The Lancet, a weekly peer-reviewed general medical journal, which is among the world's oldest, most prestigious, and best known medical journals.
Its findings include the recommendation:
"Parental migration is detrimental to the health of left-behind children and adolescents, with no evidence of any benefit. Policy makers and health-care professionals need to take action to improve the health of these young people."
This was the largest and most comprehensive study to date to assess the impact of parental migration on all key areas of child and adolescent health across low-income and middle-income countries.
The report funded by the Wellcome Trust outlines:
"In China, where the most research has been done to date, studies have shown poorer nutritional, developmental and mental health outcomes in left-behind children than children of non-migrant parents." (Read the report in full here.)
OneSky's approach to working in China's rural villages offers an affordable and replicable approach to mitigating the damage done to young children left behind by parents who have migrated away for work. In fact, at any given time, up to 85% of the parents are away.
We offer parenting skills and responsive care training, benefiting infants, toddlers, and their preschool-aged siblings, delivered to grandparents, parents, or other primary caregivers, with a focus on providing nurturing care in daily life, with an emphasis on attachment and bonding, brain development and stimulation, and on fostering early communication.
We also offer programs promoting community engagement, geared toward strengthening now disintegrating rural communities and providing a nurturing home for young children despite parental absence by offering trainer-facilitated village gatherings, monthly community projects (community garden, field trips and treasure hunts with preschoolers, etc.), and cooperative childcare to give weary grandparents regular respite.
Read about OneSky's work with left-behind children in China's rural villages.