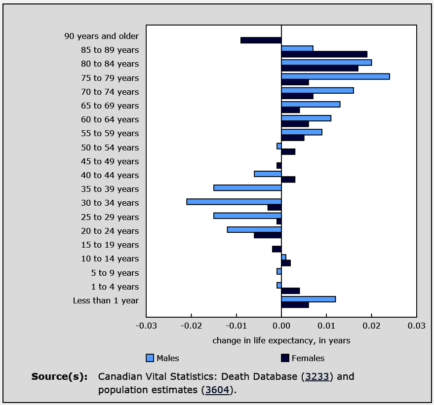 You have been an outstanding supporter of Fresh Start and we want to let you know just how important your support is, not only to us, but more importantly to those we serve.
Your help has made it possible for Fresh Start to continue to deliver national, award-winning treatment to individuals and families affected by the disease of addiction and in dire need of understanding, help and recovery solutions.
We thought you would find the following to be interesting and help to put some perspective on just how the disease of addiction is impacting our society and how your support is truly making a difference.
Dr. Peter Attia wrote in his weekly blog on December 29th, 2019 entitled "Why is life expectancy in the US declining? Midlife mortality and mental health" that "According to a new study in JAMA (Journal of the American Medical Association), life expectancy (LE) at birth stopped increasing since 2010 and actually decreased in the US for three consecutive years. To put this in perspective, the last time we saw three consecutive years of declining LE was 100 years ago, coinciding with the flu epidemic of 1918."
He goes on to say that "Perhaps surprisingly, increased mortality rates in midlife—defined rather broadly as 25-64 years old—are driving the stall, and eventual decline, in LE. Within this group, the largest increases in mortality rate occurred in the subset of people aged 25-34, and it was the increase in drug overdoses, suicides, and alcohol-related diseases that were identified as three key causes of death in this group.… This triad is referred to as "deaths of despair" by one research group." Click to read more https://peterattiamd.com/why-is-life-expectancy-in-the-us-declining/
This trend is not unique to the United States and is closely mirrored in Canada – particularly in British Columbia and Alberta.
Statistics Canada reports that "… young adults in Canada were dying at a higher rate in 2017 than in 2016. This was especially noticeable among Canadian men aged 20 to 44 years." The paper goes on to explain that "… the drug overdose crisis occurring in Canada was a major contributing factor in the changes seen in life expectancy from 2016 to 2017, especially for men.
In 2017, out of 4,108 drug overdose deaths in Canada, 571 (13.9%) occurred among people aged 30 to 34 years old and 525 (12.8%) occurred among people 35 to 39 years old." https://www150.statcan.gc.ca/n1/daily-quotidien/190530/dq190530d-eng.htm
From what we know of the increased deaths in Alberta and BC over 2018 and 2019, we believe that the problem is just as serious in Western Canada as it is in the United States … if not, perhaps worse.
Your support helped Fresh Start create positive impact for people in some of these most vulnerable age groups in 2019. This past year, 83.4% of the 1,071 people who turned to us for help were 44 years of age or younger. Of those that we were able to provide addiction treatment services to, 21.9% were in the 30-34 age group and 14.8% were in the 35-39-year-old age bracket. Participants in this age bracket exhibited a combined completion rate of 56.9%.
You might also be pleased to know that your support helped 97 men and women who turned to us to get help through Fresh Start's Family Healing Program so that they could better cope with someone in their family or circle of friends who needed recovery services for their addiction.
The impact of your support is great! For every one person we are able to help directly, 25 other family members, friends, neighbors and members of community find some degree of relief from the disease of addiction.
Thank you for your support, the impact you are making and the role you play in keeping people alive.