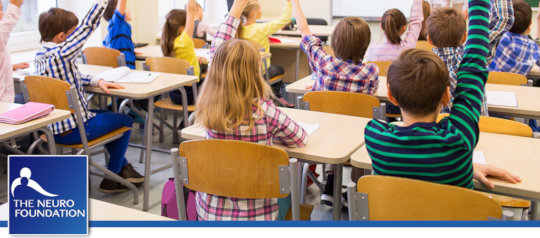 This is our final report for Teach 500 Schools about Neurofibromatosis.
We reported a while back, that we've passed information to staff connected to over 750 schools!
Your donations funded an innovative project.
When we put these packs together, we really wanted to ensure that the information provided was accessible and have found that the packs have begun garnering attention from charities in Australia and the United States, and are proving to be an excellent way to bring schools into The Neuro Foundation's network; importantly, allowing us to provide support to them as they need it.
The Neuro Foundation has seen an incredible reaction to the School Information Packs
We are now building these into our charitable services, and are looking into new ways we can provide similar services in years to come. There are loads more opportunities to provide this crucial point of access in other avenues of life, and we will be looking into the practicalities of addressing some of these in the years (hopefully months) to come.
Most importantly; you've helped children receive the support they so desperately need.
Neurofibromatosis is such a variable, complex diagnosis that each child diagnosed can have wildly differing needs. The crucial information provided in our School Information Packs and the accessibility it provides to our Specialist Advice Network has the potential to dramatically improve the quality of life each child can expect throughout their education.
Thank you for being amazing.
Best wishes,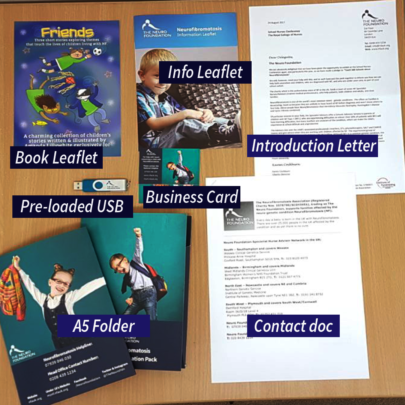 Thank you to all our donors and supporters who have been helping us to reach our target and also supported this initiative.
We exceeded our target....
In our last report, we expressed how your generous donations granted our Charity Director Karen Cockburn and our Fundraising Manager Alison Gourlay the chance to attend the Royal College of Nursing's School Nurses Conference and Exhibition 2017 in London, at which they were joined by Specialist Advisor NE & Cumbria, Rachel Jones where they met with over 100 delegates from places as far flung as Saudi Arabia.
With over 100 delegates present and with each school nurse covering on average 7.6 schools (source: RCN) we will have exceeded our target of reaching 500 schools and raising the profile of NF in a potential total of 760 schools. Each delegate was presented with a specially commissioned pack giving them vital information and contact points for our network of resources.

We did not stop there...
We then took our campaign to social media and used the additional packs to let other schools know the information packs were available. Over the last few, weeks we had received and posted many requests to schools. One of the teachers who requested a pack expressed how the pack
"(the pack) looks great as it has already benefited the teachers in understanding NF which I personally did not know much about and has encouraged the students with NF to take more of an interest in school".
If we can educate schools about the particular needs of children with NF, using this information pack this will greatly increase their potential at school and beyond.
Please continue to support this campaign, and if you are a parent and your child has NF please get the school to request a pack and if you work for a school, please email info@nfauk.org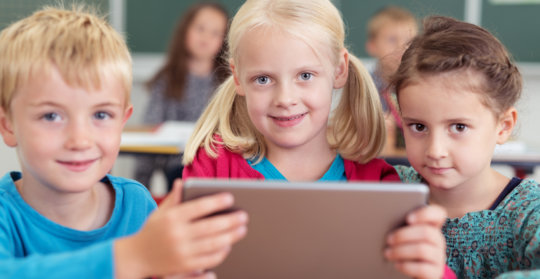 Thank you so much for your wonderful donations to the "Teach 500 Schools about Neurofibromatosis" campaign. You've been fantastic and we could not have asked for a better response with such generous donations. Together, our community has come together once again to help us provide better support services to those living with Neurofibromatosis. Without further ado, here's a quick update with how the campaign is going:
You are empowering Schools to provide better support for children with NF
With your help, we've managed to raise an amazing £1,594 (not including gift aid, and other awards!) to go towards our goal of arming Schools and SENCO's across the country with the tools they need to improve the lives off all those children living with the complications of NF. In fact, with what we've raised so far Karen Cockburn, Charity Director and our Fundraising Manager, Alison Gourlay will be able to attend the RCN School Nurses Conference and Exhibition 2017. Joining them will be Rachel Jones, Specialist Advisor NE & Cumbria, to pass out School Packs to delegates that will include school nurses from all over the UK .
New support packs upon request!
We will be making these school packs available on request to any educational institutions that need one. We will be announcing these packs by the end of the year and looking into further options to make the information available to all. Our goal is that everyone has the support they need so thank you so much for all your help.
Donations still welcome
Our ultimate target is still set at £3,571 and there's still room to go further, the closer we get to that figure the more schools we could help. Any amount is welcome and by sharing this page and sending the word out we could have a real chance of reaching that number. So once again thank you for your help and here's to helping children all over the country!
Links:
WARNING: Javascript is currently disabled or is not available in your browser. GlobalGiving makes extensive use of Javascript and will not function properly with Javascript disabled.
Please enable Javascript
and refresh this page.