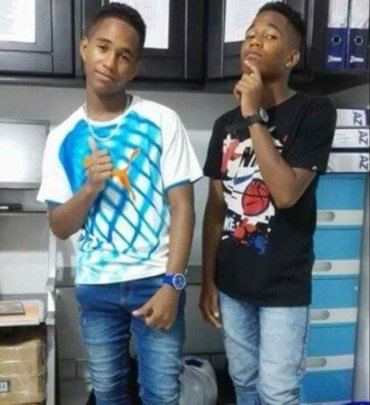 LUIS AND FERNANDO ARE A WONDERFUL TESTIMONY OF LIVES TRANSFORMED
Luis Joel y Fernando were twins, they grew up in a dysfunctional home, their mother was out of home all day (making street food to survive), their father was completely absent, that high-risk environment led them to become part of gangs and stay on the street.
For theses days, the foundation started one of their comunity campaing in a vulnerbale sector, looking for kids in a high vulnerability situation and Street conditions.
The foundation detected the level of expose that theses youngs had in their enviroment, that´s why they were rescue and came to living in our Home of protection, where they were restored thanks to a comprehensive program and specially with the love of all the new family members, a mom, 38 brothers and a interdisciplinary team.
One year later, Fernando was diagnosticated with cancer in the brain, eight months later, after two cirguries and quimyotherapic treatment, Fernando passed away.
We are so proud to have seen how Fernando fought against his sickness and chiefly for the completely emotional and spiritual restoration of him and his family, whose lived a process of forgiveness reconciliation and new beginning
Thanks to the support of fundation's contributors, Fernando had the oportunity to heal his heart and receive an excelent health care treatment, his brother had de opportunity to start a new life.
Other miracle received was Luis's passion to studing medicine, in orther to help other children with cancer. Now he is finishing an english course, is the best student in his school, and is ready to start his medical career next year.
Thank you for helping us to change forever the life and destiny of street children!
Links: