LIVES TRANSFORMED IN OUR HOME
At the Gift' Home we have rescued 40 children who were living on the streets.
Today they receive housing, nutritional recovery, access to quality education, psychosocial care, rehabilitation, medical care, recreation, family support and development of gifts and talents.
First, we would like to share with the wonderful Globalgiving family the main advances and challenges we had in 2016
In Education
• in 2016 we guaranteed the right to education to 100% of children and adolescents, who were out of school
• 55% children were academically leveled.
• 10% of children scored
• 10% Failed school year
80% of children with behavioral problems improved significantly.

In Nutrition and Health
• 100% recovered nutritionally.

• 100% children with STPA consumption problems were completely rehabilitated.
• 100% children receive medical care and oral health.
Family Restoration
5% of parents were linked to entrepreneurship programs promoted by the Foundation.
25% of families improved their family relationships.
50% of families attended Parental Training Schools.
NOW T SEBASTIAN´S STORY
Sebastian, a 16-year-old, born in the municipality of San Onofre Bolivar, was a victim of armed conflict, his family was displaced from his humble farm by groups outside the law, his house was burned down, and this situation Took him to live in the streets of Cartagena.
Sebastian was rescued by the Dones De Misericordia Foundation, since he arrived he was received with love, received psychological attention, entered the school, and began a new life.

Sebastian began to demonstrate skills for the sport, one day thanks to a volunteer Athlete of the Foundation we managed to make an athletic assessment for Sebastian and the great surprise was that he had all the potential to be one of the best athletes in Colombia.
Immediately we entered him in an athletic club, he began to train daily and in only four months he won his first medal in the 4X100 relay, in the National Under 20 Championship held in Cartagena, reaching the bronze medal. Sebastián was summoned and represented the Bolivar Selection of athletics in a national competition where he obtained gold medal and silver medal, one month later competed in an international competition obtaining the position 13 of 21 people.
Since Sebastian began to develop his talents his whole life changed, we saw the first results in the coexistence with his companions of the home, he went from being a negative leader to being a positive leader and inspiration to his fellow companions.
Today Sebastian is training for an international championship in Africa in 2019, he has many goals and dreams and he is focused on being a great example to help many to get ahead like he has.
Thank you GlobalGiving Family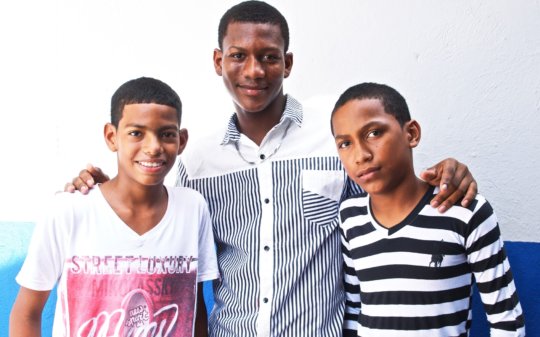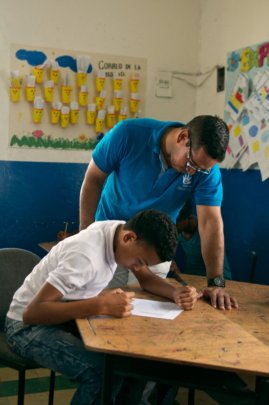 Links: