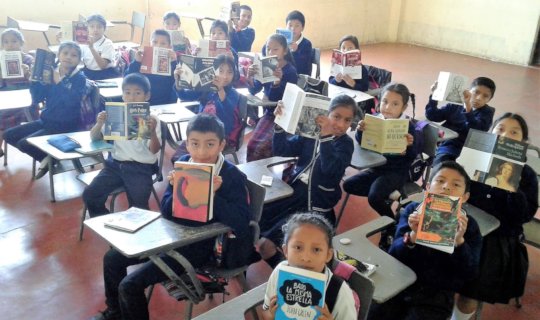 Autumn in Guatemala brings many reasons to celebrate. Mid-October marks the beginning of the dry season, the harvesting of coffee, and the end of the school year! Teachers and students are now on vacation and Instituto Kajib' No'j is closed. Festivities continue with Christmas, followed by el Día de los Reyes. On January 15 students return to their studies, having enjoyed a three-month break.
Nevertheless, Kajib' No'j's school library progresses as anticipated. We thank our partners, Sigfried Ganster and Karin Sibora, who serve as volunteers for the "Amigos" program at the Austrian Guatemalan Institute (IAG), and now for our organization as well. In November, due to your generous support, Karin and Sigfried purchased textbooks for grade levels one through six from Piedra Santa, a well-renowned Guatemalan publisher.
These textbooks, specifically requested by the faculty and school board, will be available in the library for all to use. Beginning this year teachers will align daily lessons to the goals and standards of Guatemala's Ministry of Education using Guatemalan-approved resources. This is a major step forward for faculty and students alike.
And just in time, the custom-made bookshelf arrived, compliments of our Amigos partners at IAG. This cabinet, constructed of wood and glass by craftsmen in their own town of Momostenango, took the strength of five men to deliver. We can rest assured that it will safely house these textbooks, as well as all of the world literature donated in July.
Alicia Ambrocio, Kajib' No'j's school secretary, recently spoke to us by phone. "The students are really enjoying the novels we received last summer. They are books we didn't know existed," she exclaimed. Alicia asked that we wish you the best of holidays in this Christmas and Hanakkuh season. ¡Gracias y Feliz Navidad!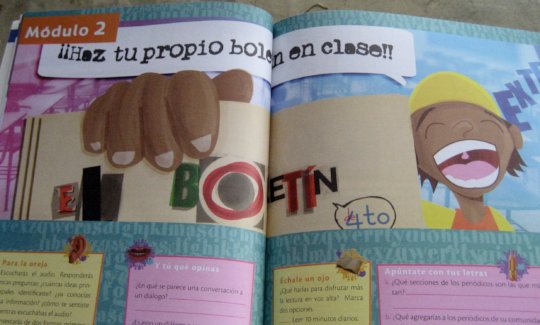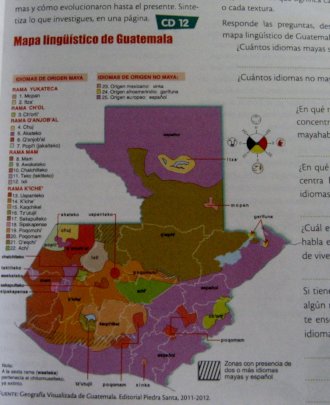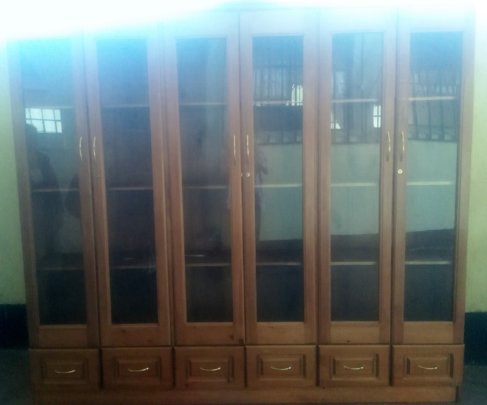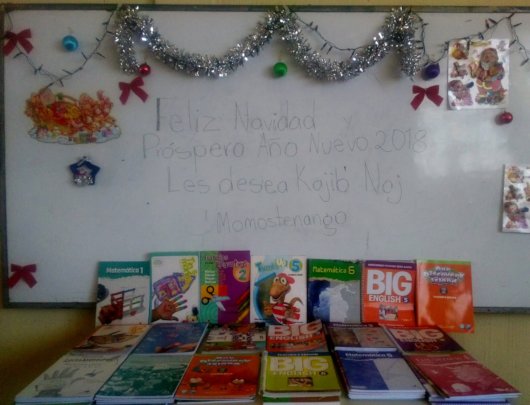 Attachments: