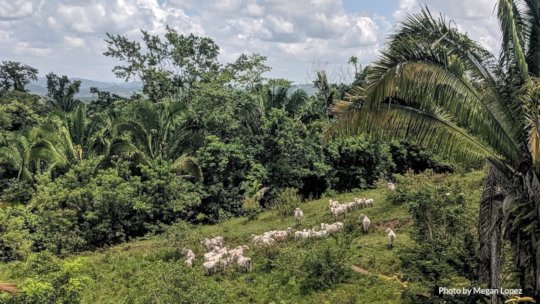 Since 2017, we began working with farmers to adopt measures to protect their livestock from jaguar predation and educate them about jaguar ecology; and now, we are seeing changes in farmers' perceptions towards jaguars in southern Belize.
We partnered with the Colorado State University's Conservation Leadership master's program to assess our Human-Jaguar Conflict Program. We wanted an honest assessment of the work done so far and recommendations of the next steps to a possible program expansion. Two CSU master's students consulted with staff involved in and participating farmers of the program.
The students conducted semi-structured interviews and participated in a livestock farmer forum to learn more about the farmers' experiences prior and after the adoption of mitigation measures. The 9 participating farmers, in addition to clearing around the perimeter of the farm, installed solar lights where cattle slept at night, improved corral to help protect calves, improved fencing to keep jaguars out and cows in, and introduced donkeys to help alert the herd of cattle. Each farm had at least one of the mitigation measures implemented on their farm.
The most effective adopted mitigation measures, which prevented the loss of livestock, especially calves, were solar lights and improved corral. Only one farmer lost a calf at the beginning of the program, prior to the changes in the management of livestock farms. A farmer, after setting up electric fencing and seeing that it has been effective in deterring jaguars, has decided that he can continue on his own and that Ya'axché focus resources to support another farmer in the Maya Golden Landscape.
Education and mitigation measures that work has been important in the perception change, farmers are okay with jaguars being around and not preying on livestock. Of course the assessment has indicated that more work needs to be done, more resources are needed, more farmers to be engaged and partnerships to be strengthened to increase impact of the Human-Jaguar Conflict Program.
Individual supporters, Disney Conservation Fund, Colorado State University, various partners and the livestock farmers have all made the successes possible thus far. As we seek to include more farmers in and improve the program and plan to reduce the increasing impacts of the forest loss and competition for the food of the jaguars in the Maya Golden Landscape, we remain positive that the top predators can be around for future generations in the forests of Belize. Thank you for support our Human-Jaguar Conflict Program!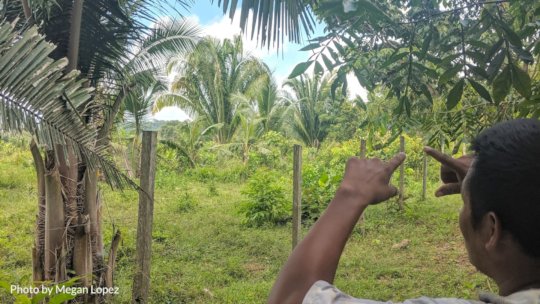 Links: