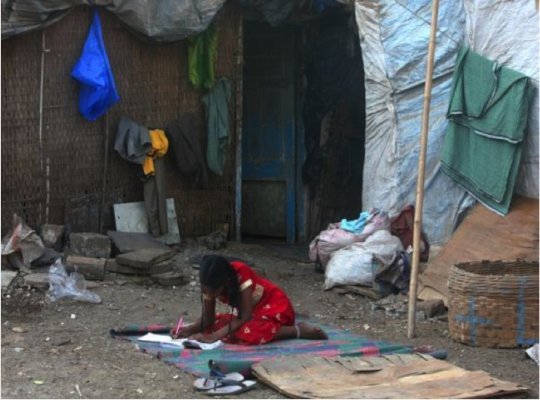 With the onset of covid 19, the children VITAL supports need our help more than ever. They do not have the means to safeguard themselves against this pandemic. The nationwide lockdown across India is having a devastating impact on the country's most vulnerable communities, many are the children VITAL supports. For all these children living on the streets and railway platforms, they cannot beg or work to buy food whilst VITAL's children living in the red light district wil be pushed to child labour,child marriage, trafficking and substance abuse as the daily wage earner in their household loses their job. Another alarming issue is the increased rate of child sexual abuse during this period which poses a grave threat to the children. Whilst we are all dealing with this crisis around the world, please spare any amount for the children. VITAL greatly appreciates your support. 100% of all donations will go straight to the children. Thank you. Stay safe and healthy. please donate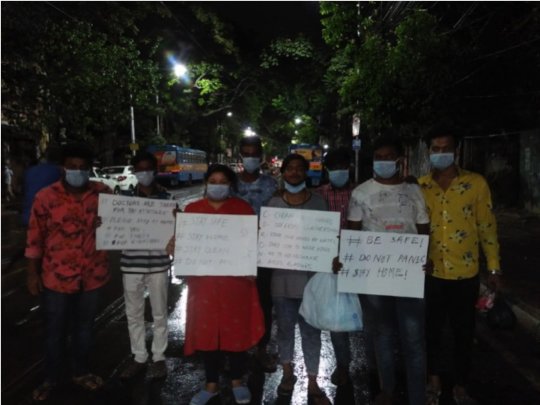 Links: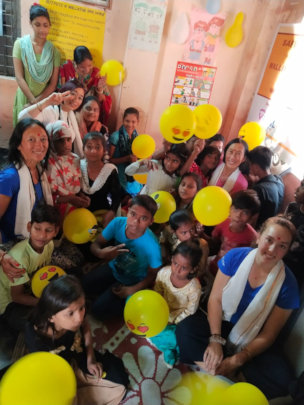 In December 2019 4 members of the VITAL team visited the railway children at Mallickpur. The children were excited to see us giving us gifts of handmade origami flowers whilst they enjoyed our gifts of emoji balloons.
We are pleased to report that a total number of 498 street children have been connected through outreach activities receiving provided services of access to safe space, education, health and care facilities. While those children are kept in track, 262 more children have been connected in the second year through outreach activities, making the total number of children outreached at the end of two years, 760.
The need to create a safe space at Mallikpur was of utmost importance. The close connectivity of the community children to the station made their situation immensely vulnerable. Children were observed wandering, begging, working, playing and spending time on the platforms without any adult to supervise their movement. It was clear from their situation that they had no one to look after them at home while their parents were away to earn a living. Some came to work so as to support their families. Most of them were not school goers and hence whiled away time in the station for long hours.
In the last project period, 246 children connected to Mallikpur Railway station have been accessing the safe space at Mallikpur regularly.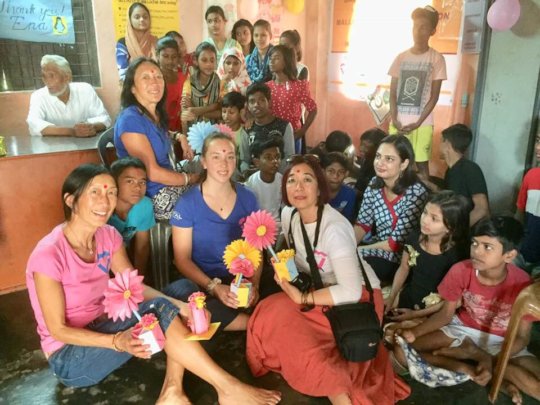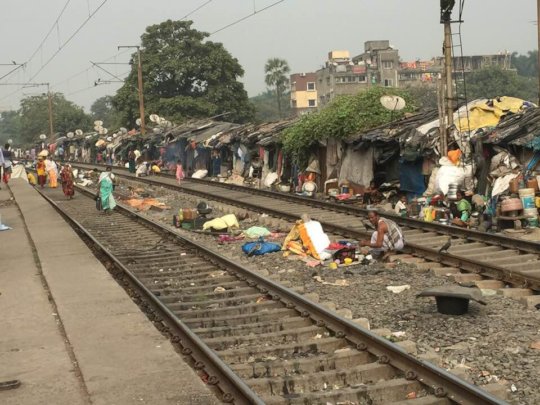 Links: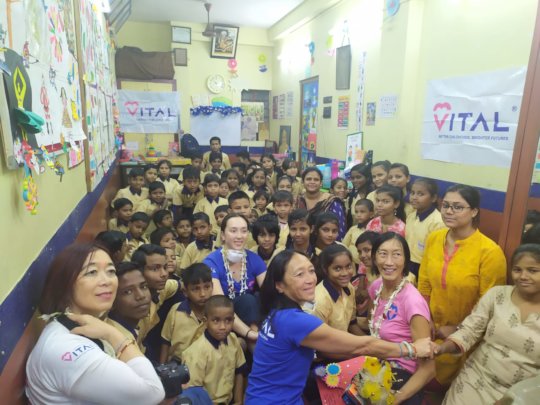 On our recent annual visit to Kolkata to meet with staff running our projects and ensure that all funds are spent correctly, we decided to take 56 of our nabo Asha street children to se the movie Jumani. They were all very excited. Sadly the movie did not have Hindi subtitles so the children were not able to understand but they all enjoyed it nevertheless. At interval we gave them popcorn and a soft drink - a treat for them which they never tasted before. We then all walked back single file to the school where their parents waited for them to take them home (on the streets).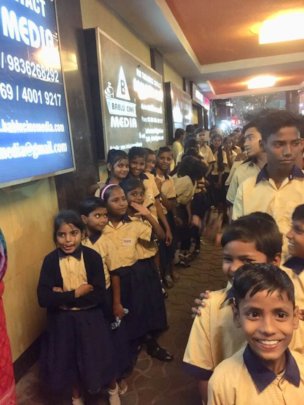 WARNING: Javascript is currently disabled or is not available in your browser. GlobalGiving makes extensive use of Javascript and will not function properly with Javascript disabled.
Please enable Javascript
and refresh this page.