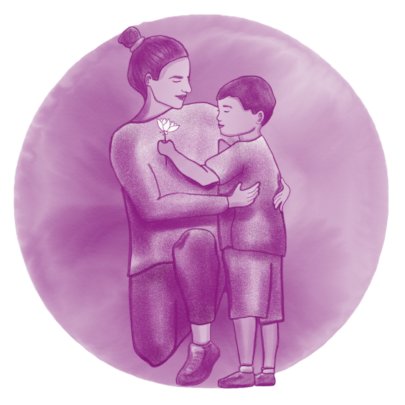 Hello all,
Because of the generosity of our supporters, we're able to empower thousands of women and families every year to live in safety, free from abuse and fear. This includes supporting hundreds of vulnerable women and girls through our Independent Domestic Violence Advocates Team (IDVAs).
This month, we'd like to share an insight into the vital work our IDVAs do to support vulnerable victims and survivors of domestic violence and abuse as well as letting you know about an exciting project at one of our refuge sites.
We will be in touch again soon, for any further news, check out our website on www.leedswomensaid.org.uk and follow us on Twitter or Facebook on @LeedsWomensAid
A Day in the Life of an IDVA
Over the past year our IDVA team has supported over 350 high risk victims of domestic violence & abuse (DV & A). This support can include advice on family and criminal law, liaising with the police and supporting victims giving evidence at trial. Our IDVAs are a vital part of the Leeds Domestic Violence Service in which Leeds Women's Aid is the lead agency. On average, each client receives 12.5 hours of specialist support from one of our IDVAs. We spoke to Audrey*, Jane*, Aisha* and Lucy* from our IDVA Team to find out about the reality of the job and how their role has changed over time.
Because of their busy and diverse caseloads, "there's no average day". A day could include attending the Leeds Front Door Safeguarding Hub where serious cases of DV & A in the city are discussed with a range of agencies. Jane said that "our main motivation is to give the voice of the victim" at these meetings.
The team spoke highly of their work ethic and morale: Lucy said "we all help each other and work together in the interest of the clients". They said one of the best parts of the job is knowing you've been able to help someone such as when passing on vital information such as court outcomes or prison release dates gives the client peace of mind. They also mentioned how nice it is when former clients get back in touch to thank them and let them know how they're getting on.
Despite these positives, supporting some of the most high risk people in Leeds has its challenges. Audrey described how it can sometimes be "hard to switch off" outside of work and that she often finds herself asking "Have I done enough?" to support a client. Sometimes the team hear someone's story and then the victim decides they don't want to take it any further. This can be concerning, but we know that it has to be the right time for each individual. Our IDVAs let clients know that when they are ready for support, they will be there to help them.
The team believe there is a greater awareness about DV & A and people are more open about the subject now than they once were: "It's always been around but now it's taken more seriously".
*Names have been changed
Refuge Gardens Project
We're raising money to install new play equipment and resurface the gardens at our refuge accommodation. We want to create lovely gardens where the women we support can relax and their children can play, to help take their minds of their traumatic experiences and make happy memories.
Due to their experiences with domestic violence and the uncertainties that lay ahead, play-based activities offer the families we support some normality in their lives and provide an outlet from the challenges faced by the children. Playing outside helps children have fun, make new friends, develop their social interaction skills and increase self confidence and self esteem.
If you can help today with a donation, large or small, to bring us closer to our overall target of £50,000, we would be very grateful.
Thank you for your support and I'll be in touch again soon,
Nik