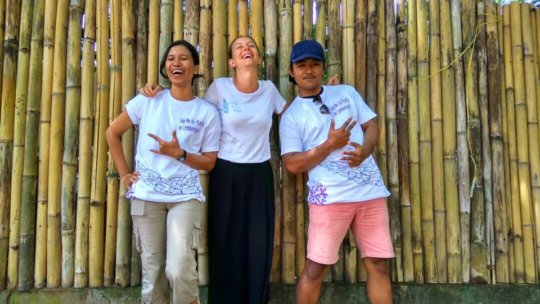 For those of you who don't know a lot about us, I thought it would be nice to introduce our program timeline. We work in Indonesia so everything is subject to "Jam Karet" or rubber time; the flexibility of time, schedules and dates. For this reason, we allow teachers 6-9 months to get the hang of the education program, fit it into their schedules, and teach it to their students.
Here's how we've run the program on Nusa Lembongan so far:
Engage schools: the principal must commit to teach our eight lesson education program and at least two teachers must agree to champion this program. (Q3 & Q4 2016)

Workshop at schools with all teachers about plastic waste. Teachers receive a bottle to begin modelling the refill behaviour for students. Water dispensers are delivered to the school and students can start reusing a bottle of their own. (Q1 2017)

Workshop at schools with specific teachers explaining each of the eight lessons in detail. All teachers receive a program pack with workbooks, powerpoint slides, videos and teacher notes. (Q2 2017)

Teachers start teaching the eight lesson education program to their students (Q2, Q3, Q4 2017)

At completion of the education program, we hold a ceremony at the school and give each student a colourful, stainless steel water bottle to recognise all their hard work.
All our schools on Nusa Lembongan have made it to step 4, where we assist teachers and conduct monitoring and evaluation on a regular basis. On a recent visit to Nusa Lembongan, Dode (our School Communications Officer) visited each of our schools to find out how they were going, offer support to the teachers and clarify any enquiries. While we had some mixed results, its early days in the calendar and we're optimistic that all our schools will succeed in completing the program before the end of the year. We're excited to report however, that one of our schools has exceeded expectations; all the teachers are modelling the use of their water bottles on a daily basis, the Principal is very supportive of the program and they've divided the work among three teachers who teach a cohort of year 5 and 6 students every week. These students have made it all the way to lesson four of our eight lesson education program so we're hopeful that these students will receive their water bottles in the next quarter. This school will also be contributing a story about mangrove planting to our Schools Newsletter in anticipation of World Ocean's Day on the 8th June.
On the 21st April, Bali Hai Resort on Nusa Lembongan kindly hosted an Earth Day event in partnership with Bottle for Botol, Coral Triangle Centre and the Marine Megafauna Foundation. The event also coincided with Hari Kartini, which is a day on the Indonesian calendar recognising women. For this reason, only girls from the local schools were invited to participate in the Earth day event. The day started with an early morning beach cleanup followed by a delicious breakfast provided by Bali Hai. Each participating organisation then gave presentations and ran games with a marine sustainability focus. For example researchers at the Marine Megafauna Foundation are particularly interested in the impact of plastic waste on Manta Ray populations; did you know that one manta ray could be eating as many as 90 pieces of plastic per hour? The day culminated in a presentation where prizes were given for the most amount of rubbish collected on the beach and the best artwork using plastic rubbish. We had such a lovely day and our students were really excited to join in the fun.
One of our most time consuming and exciting events to happen in April was a bottle delivery. On 10th April, just over 5500 bottles arrived in Bali and transited through customs with very few hiccups. Our COO, Alice Sainsbury managed to negotiate the cost of this transport from Australia to Indonesia down to less than a quarter of our original estimate thanks to partnerships with Vangaard Logistics, Qantas and Tabitha Import in Indonesia. At the same time, Melissa, one of our volunteers in Melbourne, spent countless hours transporting and sorting bottles in Australia. Our Indonesian team then spent a full week checking these bottles and sorting them according to colour so that our students receive undamaged bottles of the correct colour at the end of their education program. Obviously these bottles will help support other program activities in addition to Nusa Lembongan, but those of you who have dealt with Indonesian customs would sympathise and celebrate with us the success of pulling off this potentially risky endeavour!
Thanks for reading, we look forward to sending you more exciting news soon.
The Bottle for Botol team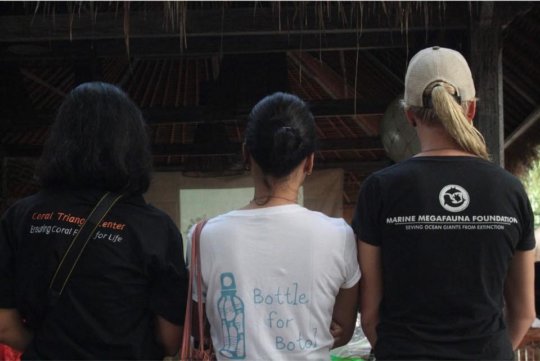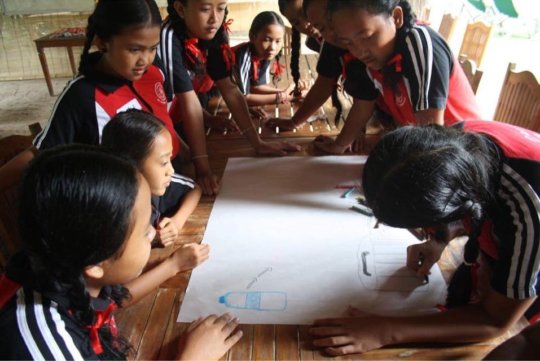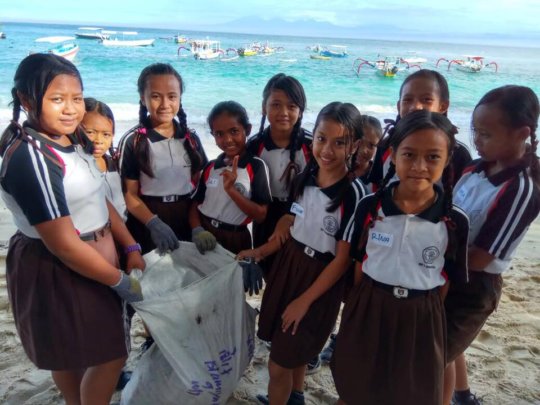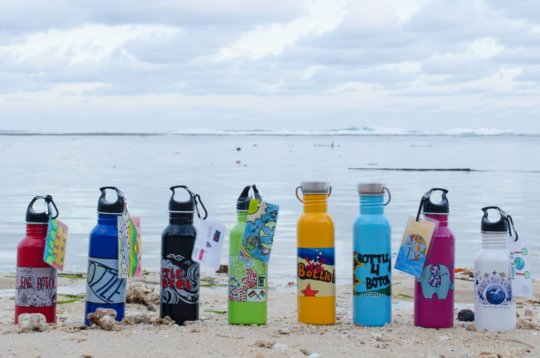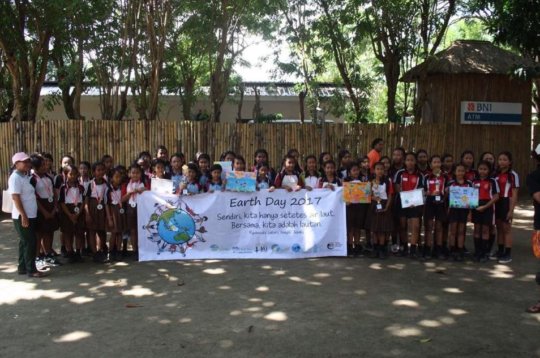 Links: