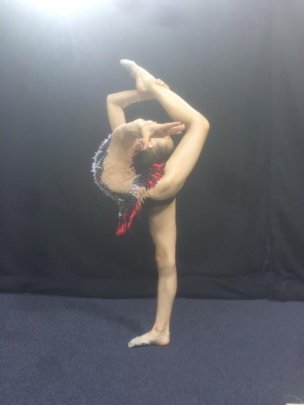 AV Rhythmic Club run very successful Club competition in Townley Grammar School on 9th July.
Competition gave opportunity for children who never competed to go on the carpet. We also run out of age grade 1-3 competition for older gymnasts who could show basic skills, they have mastered.
The difference between machinery and the human body is unyielding. The former wears out with use, while the latter is perfected in motion." Prof Bruno Grandi, FIG President
Sport for all promotes a social 'growing-together'.
Practicing gymnastics and compiting kids:
1. Gain strength and power
2. Have good flexibility
3. Improve on coordination
4 Learn a range of movement
5. Learn to listen
6. Learn to set goals
7 Gain self esteem
8 Learn skills which benefit other sports
9 Learn social interaction
10 Have fun.
With British Championship taking part in Liverpool we hope to see more kids joing rhythmic gymnastics.
Marfa - AV gymnasts took Bronze in Ball and Free in Under 12 section. Looking forward to her club and ribbon routine.