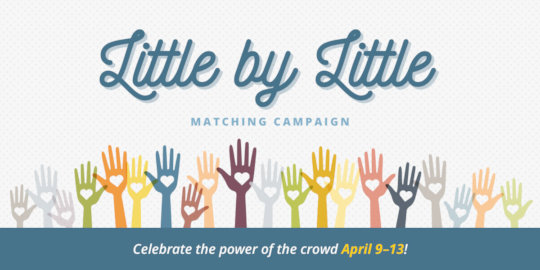 The Mustard Seed Mission attend this week's Little by Little Matching Campaign. This week only, GlobalGiving is matching donations up to $50 at 50%.
Support Us on GlobalGiving!
Donate to Support!

Challenge Camp: a Good Life for Children
Help underprivileged children in communities in Taiwan are able to have chance to see and learn more!

‍Youth Employment Training Program
Help underprivileged youths in communities in Taiwan are able to have a positive first step on their career path!
Nurturing with Love!
From winter vacation, Mustard Seed Youth Home encourage youths to grow crops on their own on the field in Youth Home!
One day, teachers took children to visit a farmer. The farmer took them to pick sweet potato and also helped them to get 4 banana seeds from a banana farmer next to him! Thus, children are able to grow banana in the Youth Home! Children are grateful to it!
Teachers try many ways to find resources and experts to develop the agriculture project! So during the process of getting banana seeds, children also experienced the sweet potato picking! In the project, children have learned the knowledge and techniques of agriculture, and also know it requires love, patience, and teamwork.
Children have more understanding of life and know they need to treasure themselves and other lives more. Learning by doing is how Mustard Seed Youth Home guides children! We hope children can understand the meaning of life-growing through this project!
Nurturing with Love! Support Children THIS WEEK!
With gratitude,
The Mustard Seed Mission
Website: http://www.mustard.org.tw/locale/en
Facebook: https://www.facebook.com/mustard.tw/
Donation Information: https://www.mustard.org.tw/locale/en/tab/898
E-Newsletter: https://goo.gl/e8EUBo
MSM - the 1st registered Social Welfare Organization in Taiwan - https://youtu.be/qyTAv0L5Sz0