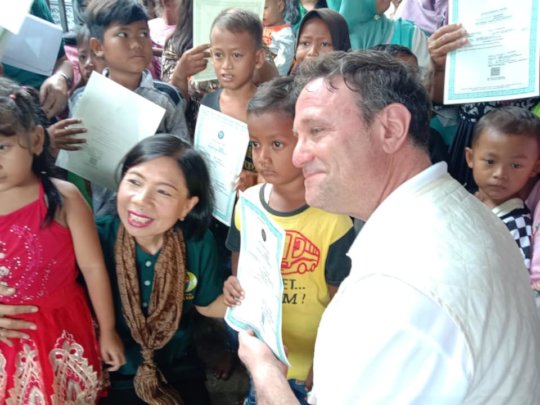 Charlie recently returned from Indonesia and experienced great success in helping provide birth certificates for children living in rural communities who might not otherwise have access to education and other tools that help prevent risk to slavery and trafficking.
We are working on expanding this project to reach further into Indonesia's Island communities where travel is difficult and many more are waiting for documentation.
Through the purchase of smart car vans, we can take legal volunteers, teachers and health trainers to these rural communities to increase their opportunities for a better future. Our hope is to establish a long term relationship with the community leaders, engaging them further toward sustainable development for their villages.
Please consider helping this truly underserved population! Your gifts WILL impact lives.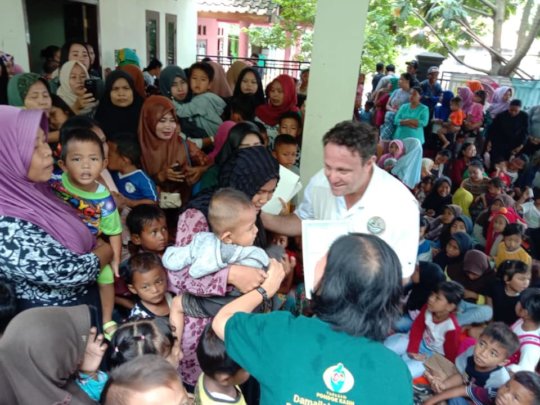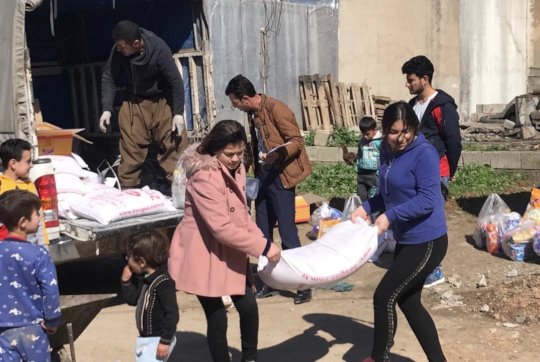 Each person and family has a story. Severe loss and trauma escape none of their personal histories or lives. You and I are on a journey with these precious ones.
Sometimes it all seems like a drop in the bucket … $6K spent on food here … $2.2K spent on heating fuel there … … $150 given for a severe case of asthma in another place … $150 given for X-rays for a fallen damaged elbow of an 8-year-old girl … $200 given for location permanence costs … it can never end.
Yet none of this life we live is really about funds.
Relationships, yes.
Some relationships are ever so brief, only a half-hour interview, at times leaving one with a type of vacuum of heart … what just happened back there? Another has been built over several years now, ever-deepening in each of our times together. Most are somewhere in-between.
We are working with such great teams over here. They know how to love … a lot longer and deeper and better than we do in these contexts. We are so grateful they are here, living close, able to relate and give much more in a relationship, as we are here for such a brief time as this.
A lot more is happening outside these camps, in other relationships and venues we savor.
More to come in our next update … cannot thank you enough for your being here with us and them in prayer and financial backing !!!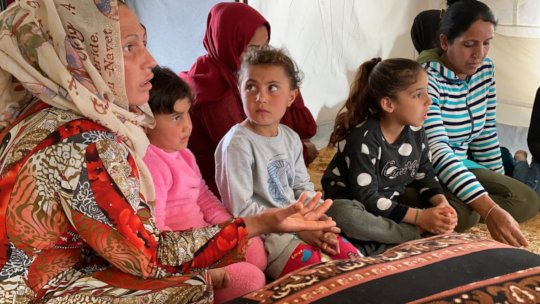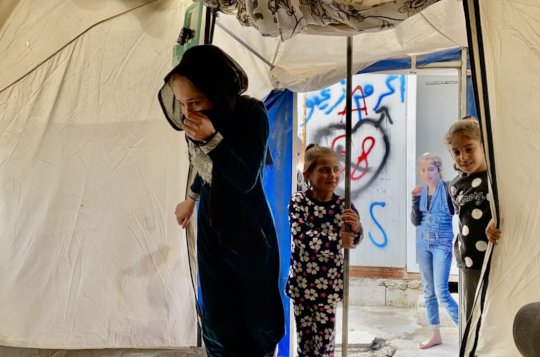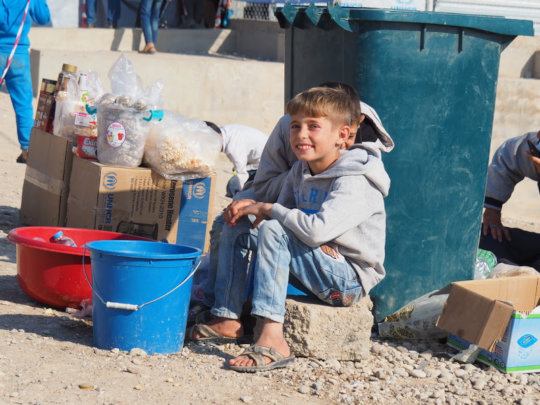 Hundreds of thousands of defenseless families fled for their lives.
This disaster could have been much worse. The refugees were moved into a facility built during the ISIS crisis. With the basic infrastructure in place and quick response by the international community, additional senseless deaths were avoided, now we need to keep these families warm during the winter and help them to find solutions for the future.
As we are formulating plans with the Kurdish team on the ground, and we determined to focus on the needs of children and mothers. We are considering providing education supplies for the school that is about to open. With fresh fruit in short supply, they are exploring the possibility of delivering a truckload of fruit every week. They are also considering an idea given to me by a 6-year-old; building a playground.
One bright story that came to light during my brief trip. 15 years ago, my friends fled to Iran as refugees when Saddam started gassing and killing Kurds. 5 years ago, they helped families torn apart by ISIS. Today, they are opening their arms to refugees from a neighboring country. Now that's development!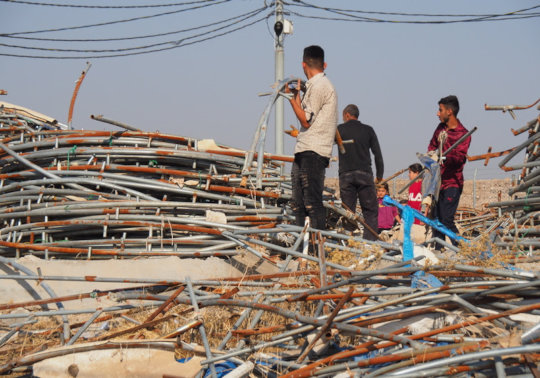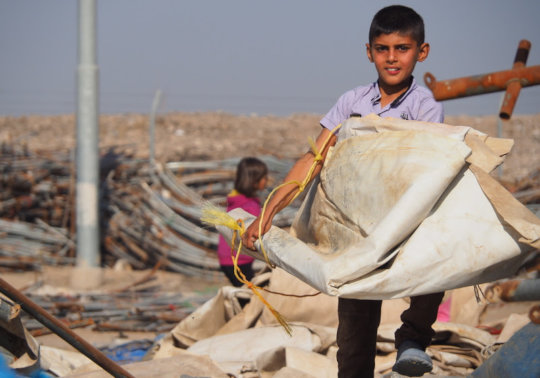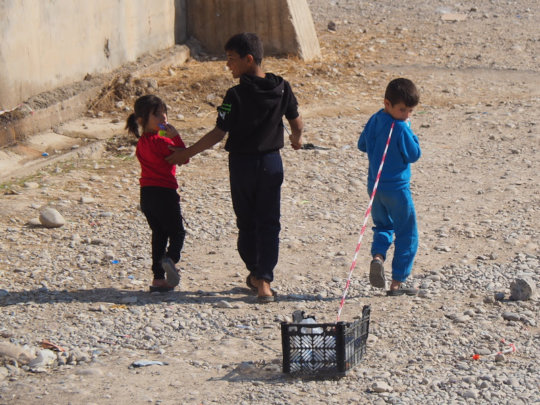 Links:
WARNING: Javascript is currently disabled or is not available in your browser. GlobalGiving makes extensive use of Javascript and will not function properly with Javascript disabled.
Please enable Javascript
and refresh this page.