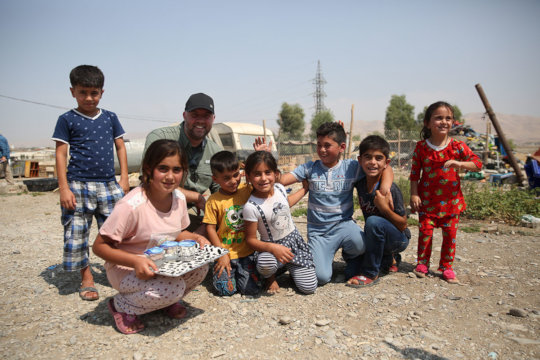 Moving into the 5th year in exile, the 100+ Yzidi families we serve are still unable to return home due to a complex environment of political uncertainty, religious persecution, destroyed homes and infrastructure, no work, uncleared mines, and lack of security.
We continue to help these dear people by visiting tent to tent, and helping them with basic health needs. We are helping heal the trauma through personal relationships, visiting families in their tents and homes, listening to their stories, and helping them make sense of their new life.
We will also continue to build on our years of works of compassion by training them in Transformational Community Development (TCD training them to identify, prioritize, and resolve their problems with locally available resources) which helps them in exile as well as when the return home. We plan to begin our first Transformational Community Development (TCD) project for the Yzidi people in Iraq this year.
These have been difficult times, but your support has brought joy and stability to their lives.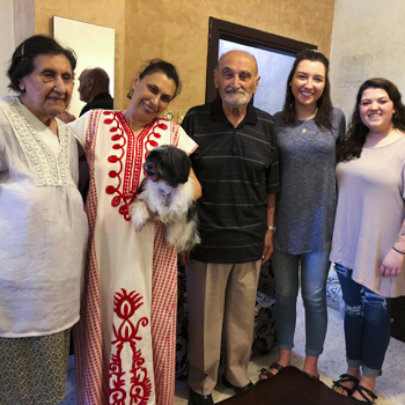 Clinic Update
Our new clinic welcomed 44 Syrian patients last month. We were able to encourage them as well as offer medical treatments and some physical help. One day a lady was wondering if she was pregnant. She was concerned because their life is difficult here in Jordan and they will not be able to provide for a new-born baby. We encouraged her to have hope and know that a child is a gift.
Families Adopting Families
*Elishat is from Baghdad and is living with her elderly parents and brother. In 2005, she was working with an organization in Iraq, claiming women's rights. She left Baghdad in 2006 due to a threat she received because of her job and her beliefs. She wasn't wearing a head cover (the hijab) and she was driving a car, which was not acceptable for women in Baghdad at the time
She went to Syria and stayed there until 2007 when she returned to Iraq. Her parents were sick, and they needed someone to take care of them. Her brother also needed help because he has epilepsy. When she returned to Baghdad, she had to go to the Ministry of Immigration and Expatriates to complete some papers. One of her employers refused to give her an approval because he had asked her to marry him temporarily and she didn't accept his offer. She then received new threats and had to leave Iraq again. Her parents were afraid and very concerned but Elishat decided to leave Iraq and come to Jordan. Since she arrived in Jordan, she has prepared everything for herself. She also provides everything for her family who is now with her in Jordan. They have been in Jordan for 11 years, and Elishat and her family are registered at the United Nations. They want to go to any safe country, but nothing has happened yet.
Elishat is a very strong woman and has a big heart. She serves and takes care of her elderly sick parents as well as her brother. GHNI has visited her and enjoyed the time spent with her. She is powerful and full of joy. She shared with the team how she gets her strength from within, and she was so thankful for our visit because she felt that she is not forgotten, and that we care about her and her family.
*For the purpose of safety and wellbeing, "Habil" and "Elishat" are pseudonyms for individuals being helped by this project.
Links: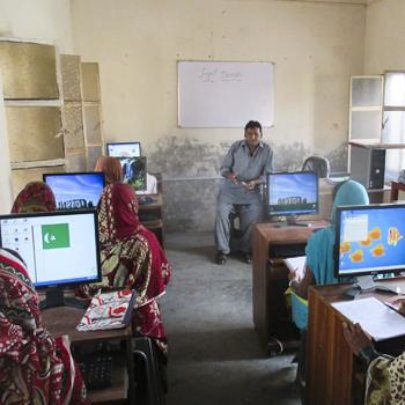 Computer Center
A new group has begun and students are taking the orientation about the computer technology. This group has great expectations to learn many things from the class. Former students are also involved in the community with the local teacher.
*Joshua completed his computer training course from our academy. Joshua was one of the best students in our academy. Not only was he studying about computer technology but was also very active in youth activities. After completing his computer course, he applied for a government job as a computer operator and he was selected for the job.
Joshua said, "I am really thankful for this computer academy that is helping us by providing the good knowledge of computer technology. Whatever I learn is very helpful to me."
Sewing Center
The new sewing group has started to learn their new sewing skills. They are also excited to be part of this training center and have a passion to learn a lot in the coming months.
*For purposes of safety and wellbeing, "Joshua" is a pseudonym for the individual being helped by this project.
Links:
WARNING: Javascript is currently disabled or is not available in your browser. GlobalGiving makes extensive use of Javascript and will not function properly with Javascript disabled.
Please enable Javascript
and refresh this page.