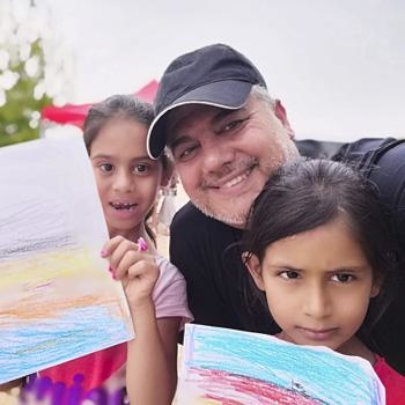 There are around 500,000 to 600,000 Syrian refugee children, but despite all the help from international and local NGOs, along with the Lebanese government, only 160,000 of these children have been reached.
Public schools have been opening PM shifts, especially for these refugees. With all these efforts, more than 300,000 children still remain without schooling.
This year, GHNI launched new classes at the House of Sarah for women and children to overcome illiteracy. These classes are in addition to the three vocational training programs and art classes that we have been providing.
This school will be taking part in supporting hundreds of children with education. Our aim is to provide the younger generation with tools to enhance their living standards and rebuild their country when they go back.
Some children are very thirsty to learn, which is healthy as they grow. When watching and analyzing their behavior, we noticed that they were sometimes hyperactive to the extent of violence. The more they are studying and becoming educated, the less violent and hyperactive the children become. When talking with them, they had only bitter memories of the war, damaged houses, and dead friends and family members. Now they have increased general knowledge and preferences, and they have begun to dream.
In the future, they will be an educated generation that pursues what they love in peace, while they rebuild their home country better than it was.
In addition, we have been providing health services five days per week to maintain the well-being of the children and all their family members.