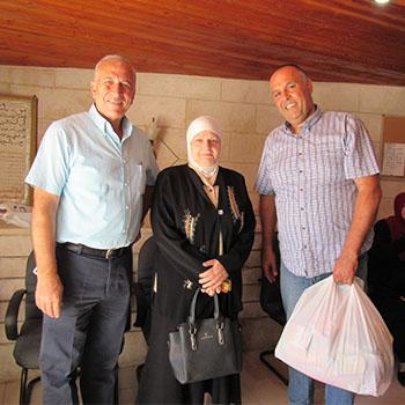 Despite the challenges from COVID-19, our office in Jordan has been able to continue working with refugee families. For the past few months, our team has met with a variety of groups and individuals to not only bring awareness, but also educate on how to prevent COVID-19. Through our Transformational Community Development (TCD) programs, we have been able to discuss the importance of being careful about self-hygiene, applying the needed requirements when outside homes and around people, like wearing face masks and gloves, and always washing hands and using hand sanitizer. Through your support, we have been able to distribute food boxes and hygiene kits to families in need!
Below are some updates from our TCD projects in Jordan. As you read the updates, please be encouraged by the role you have played in helping us reach these families!
Working with Yemeni Refugees
We offered two TCD courses in health education at the office. Over 20 individuals attended the session. Each person who attended received a package of food and a hygiene packet for their families as they were going home. Also, we have been able to help over 50 Yemeni refugees by providing food boxes.
Aiesha* was one of the people who attended. We had visited Aiesha twice prior to this meeting. Aiesha was very touched by the kindness and the respect we showed to her every time we met. She told us, "You make me feel loved, respected, and dignified. You don't just say empty words, but you show your care in practical ways, too."
We also followed up with Abia*, a young Yemeni woman. She is married and pregnant, and is so excited to become a mother. Abia shared how GHNI influenced her life and helped her in various ways. We became like a family, supporting, loving, and encouraging her, especially during this hard time with COVID-19. She was happy and grateful for the support and practical help, which included food boxes, financial aid, and medicine, among other things.
Working with Syrian Refugees
Um Abbud* is one of the women who attended the meeting. She shared and confirmed the importance of paying attention to the prevention instructions. She also said her family was infected with COVID-19 in Syria as they did not follow the prevention instructions. After this meeting, we received feedback from a few families; they're very thankful and encouraged.
We distributed over 70 food boxes containing basic necessities to Syrian refugee families.
Working with Iraqi Refugees
Telenaz* is an Iraqi woman from Qaraqosh Village, who fled with her family to Jordan in search of safety and hoping to resettle to Australia to unite with her son and grandchildren. During her time in Jordan, Telenaz learned a lot of things and was filled with knowledge. Telenaz was thankful for this meeting and said that GHNI never forgot her and was always there to help.
We have also been able to help more than 130 Iraqi refugee families with food boxes that consisted of several basic and important items.
House of Ruth, Jordan
In the House of Ruth, we also provided a TCD training with the committee. In this training, we focused on moving from relief to development. Dr. Fadi, the doctor in the House of Ruth, shared about health education and about COVID-19. He talked about methods of prevention, personal sanitation, and the importance of social distancing. At the end, we distributed sanitizer for each of the attendees. Dr. Fadi also noticed there's a significant proportion of villagers who had diabetes and high blood pressure, so he decided to do awareness sessions specifically for them.
Goat Loan Program
In Mufaradat Village, Kassim's* son had an accident and was badly burnt. He had to stay in the hospital for two days. They didn't have the cash that was needed to cover the payment and the medicine. Kassim didn't have anyone around to help her. Through our Goat Loan Program, Kassim was able to act. She sold two of the goats and covered all of the expenses for her son.
Raed, National Field Leader Assistant, had training with Ammar, Maliha, Widad, and two other members of the committee of the new village, to discuss a few of the Transformational Community Development (TCD) principles. They were able to brainstorm ideas and solutions to solve their own villages' problems.
Currently, we are waiting to see their suggested solutions and ideas to help transform their village. It is important for them to take the first step and lead the project.
We are very thankful for supporters like yourself, who are helping these families in their time of need. We are not able to continue our work without you!
Thank you,
Rami
GHNI Assistant National Field Leader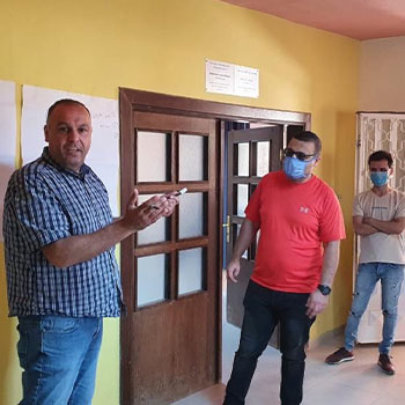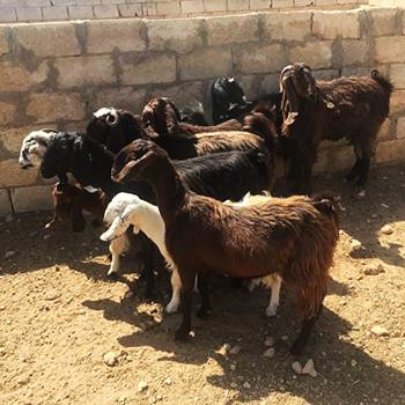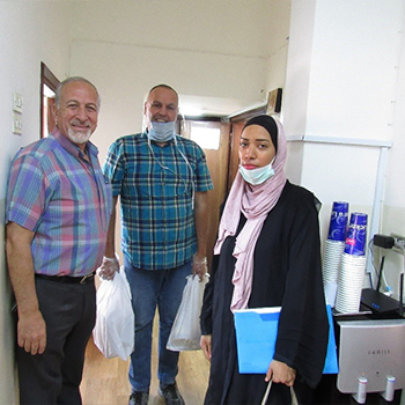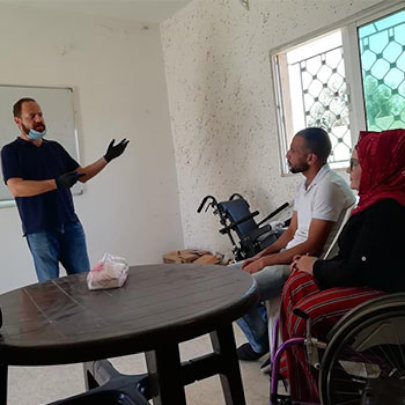 Links: