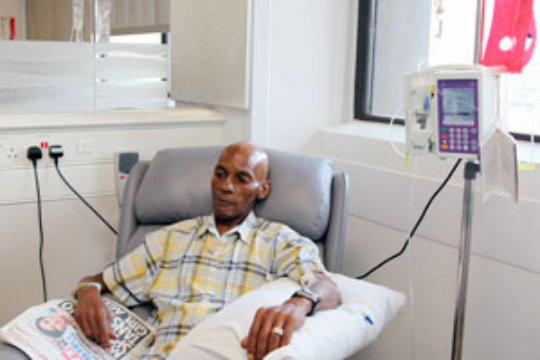 Chemotherapy is the treatment of cancer using drugs and is one of the main ways of treatment for cancer, along with surgery and radiation therapy. The drugs used can be harmful if they are not put into the blood at the correct rate. It can reduce the patient's chance of being cured of the cancer and can even cause other side effects such as severe vomiting and even damage some organs such as liver and kidneys
Infusion Pumps will ensure the drugs go into the patient at a precise and customized way that is calculated based on many factors. This prevents a one size fits all approach, giving the thousands of patients treated with chemotherapy in Nigeria a better chance of survival .This is why the Infusion Pumps are so critical for chemotherapy.
Currently, 100% of the 40 cancer patients receiving chemotherapy in Lagos University Teaching Hospital (LUTH) are treated without this vital equipment. Treatments are not confirmed accurately and depends on skill of medical personnel only The drugs are given using just a regular drip stand or pushed through a syringe by a nurse or doctor . Both of these are currently the options available
St Cyril Foundation Chemotherapy Center will use the infusion pumps to treat 20% of patients in May 2017 and aims to treat 100% of cancer patients on chemotherapy safely and accurately by April 2018
One pump costs $1700 We need two this week, so help us reach our goal of $3400
Donate up to $50 TODAY and GlobalGiving can add $25 so we can reach our target faster.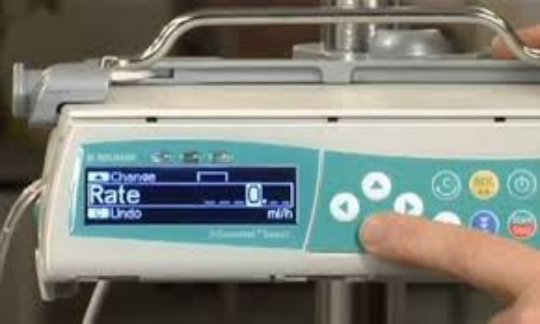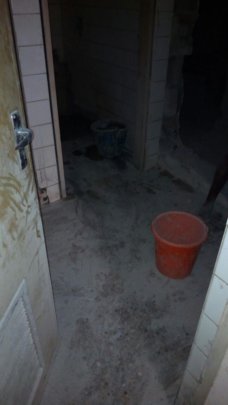 Our dear Friends,
We are so excited to have started putting your donations to good (no great) use. Our chemotherapy clinic is slowly taking shape.

We thank you again for all donations received towards our project which is geared towards improving the quality and availability of cancer treatment centers for patients in Nigeria. Renovation had ground to a halt as we literally ran out of money-another reason to be grateful to all of you.

The chemotherapy clinic will allow hundreds of cancer patients to receive chemotherapy at the correct rate of administering the drugs to patient which is just as important as the drug itself..Also, our patient management will reduce drastically patients waiting period and support during treatment to help reduce the side effects.

A patient recently said to me," If una quick start my sister for no die". This is pigdgin in Nigeria which translates that his sister would not have died if we had started the clinic.Though this weighs on my heart I know that we will be able to save so many more once we start by working with donors and keeping our running costs to a minimum

So far, the plumbing has been completed and the floors were leveled last week By this Friday 17th the windows will be refrubished and doorrs will be purchased. Look at some of our photos. It may not look like much but wait until we complete it in a few short weeks! Look out for our weekly photo updates
Our current balance will help us complete our renovations but we are in URGENT need of funds for the infusion pumps and the recliners for our patients to use. Please see our list and donate for this very worthy cause.Also, send to your friends and chech if your organisation matches funds for employee donations.

Thanks from the bottom of our hearts for what you have given and please do not stop now. Help us complete this project. We cannot do it without you
Donate-Share-follow us on social media
Links:
WARNING: Javascript is currently disabled or is not available in your browser. GlobalGiving makes extensive use of Javascript and will not function properly with Javascript disabled.
Please enable Javascript
and refresh this page.