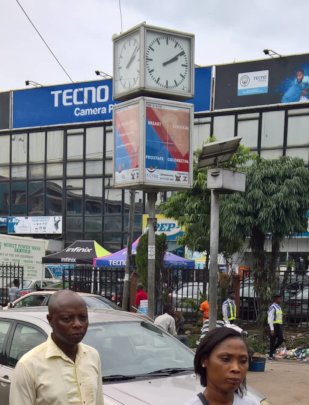 Our Dear Friends,
Provide Cancer Screening for 1,000 men and women in Nigeria
Season's greetings to you! Thank you seems such an inadequate phrase as it does not express how much your donation means to our cancer patients in Nigeria. We are humbled by the support of our globalgiving community.
This year, we have been able to do all these because of your generosity :
For $10 each we provided one St Cyril Basic Nutritious Care Pack to help an indigent patient receiving chemotherapy. We helped many
For $10 we provided one dose of a maintenance chemotherapy drug for seven patients-so many patients were assisted
For $10 each we facilitated pre-chemotherapy blood test for patients, preventing delay in receiving treatment
For $20 we provided one St Cyril Family Nutritious Pack to support a patient and her family for a week, bringing smiles to the face of many families
We want to end the year on a strong note and know that we can, with your help
End of Year Fundraising campaign
With $10 you can provide cervical screening for three women. We want to screen 500
For $10 you can provide Digital prostate examination for three men. We want to test 500
Give $10 and ask all your friends to do the same
Our Goal is $11,000 by 31st December 2017
DONATE NOW @
https://www.globalgiving.org/projects/cancer-treatment-centres-for-nigeria/
Help so many with so little during this season
Warmest regards from all of us at St Cyril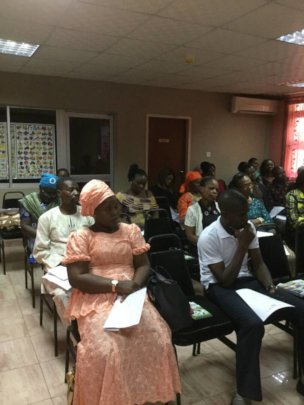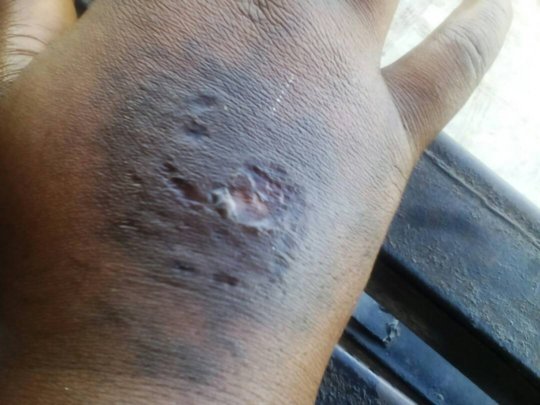 Dear Friends of St Cyril,
We have been able to complete our first chemo clinic at Lagos University Teaching Hospital (LUTH) since March but, unfortunately, due to delay in completion because of downturn of our economy in Nigeria; change in management and Government policy; we have been unable to utilize the chemo suite. Though we were devastated by this major setback, we did not let it deter us. We are now at advanced stage of securing another premises of our own.
Despite this we were able to hold our 2nd Annual Seminar in August. The theme this year was "Palliative Cancer Care in Nigeria" We had an international speaker, Dr A. Hazini a well known Palliativist, Oncologist and Haematologist with many years experience in palliative care. We had Nigerian Oncology experts discussing pain management and psychological care of cancer patients. The panellists for the discussion section was made up of survivors and they gave insight into the urgent need for Palliative care team for cancer, in Nigeria. Subsequent to the seminar we have started gathering data on cancer patient experiences in Lagos. This will be valuable as we plan for treatment
We are also set to start a 3-month screening campaign titled "Time is Now" from October 2017. Our focus are the four most prevalent cancers in Nigeria-Breast, Cervix, Prostate and Colo-rectal. We hope to reach at least 100,000 people through social media, electronic and print media.We khope that at least 5% of them get screened. This is 5,000 more people taking that first step.
Thank you for your continued support. Please do not relent. We are starting our first clinic this year and know you will be right there with us-answering our call. Please share this with your friends and help us get the word out.
Lastly, please check if your employer matches employee funds on Globalgiving, so your donation can be even more.
Warm regards,
Moji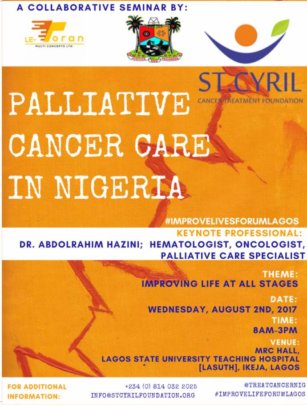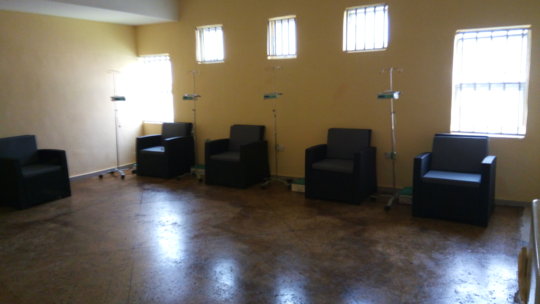 Links:
Hello to all our donors and all who are subscribed to GlobalGiving.
The fact that you are reading this already shows you have a giving spirit and want to help others. For this we are grateful.
This giving spirit is evident during our World Cancer Day aerobic activity Where we had a good turnout and raised some money. It was fun and rewarding in many ways as you can see from our photos.
Let us update you on our first chemotherapy center. We have been hard at work since our last report. We are in the process of setting up our data collection system using a Health Information Management System. We were able to initiate this from our GlobalGiving disbursement in May .This is important because one of the objectives of St Cyril Cancer Treatment Foundation is to be able to provide credible data on cancer situation in Nigeria. So much of the current information is in small research units that is used for the whole country. We want to change that and this is a start. Our role model is American Cancer Society (ACS) in this area. The data ACS has (and still is) gathered for decades now makes the organisation a national and international cancer data resource
We are also very excited to have reached conclusion state with a major oncopharm marketing company in Nigeria to supply our patients' oncology drugs at a discount. This is a huge benefit for us. In addition they are donating a refrigerator and storage cabinet to us. This will make the treatment affordable to so many more patients
For us to continue to efficiently work, we have increased our staff by one. Dami is our new intern and has been working in a lot of areas especially campaigns. He is part of our GG Rewards campaign team. His degree in International Affairs gives him a global approach to a local issue.
Once again, thank you all so much for your support. All these great strides would not be possible without you. There is so much still left to do as you can see on our globlgiving page, https://www.globalgiving.org/donate/36506/st-cyril-cancer-treatment-foundation/ . Spread the word so we can have more people join us to support many Nigerians suffering from cancer
Until our next report, it is goodbye from,
Mojisola Animashaun
Attachments:
WARNING: Javascript is currently disabled or is not available in your browser. GlobalGiving makes extensive use of Javascript and will not function properly with Javascript disabled.
Please enable Javascript
and refresh this page.