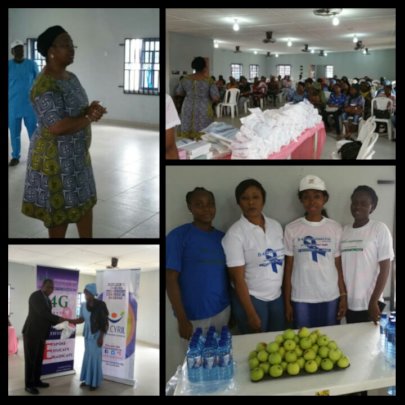 We are going to take time out to celebrate ALL CANCER SURVIVORS IN NIGERIA.
Grappling with cancer is a daunting experience for most people, but this is more so in Nigeria.
Most patients cannot start treatment due to lack of funds; some stop halfway for the same reason; some have the funds but the treatment facilities are not available; some treatments are not completed due to equipment breakdown.
Despite all these obstacles, Nigerian Cancer Survivors are resilient and remain optimistic. That is why we continue to strive for better treatment outcomes for them. And any other way to make their lives easier.
Recently, we collaborated with another cancer NGO called B4G to educate on oncology nursing and distribute free breast prosthesis. We had a lot of fun with our survivors and it gladdens my heart that, in spite of the ups and downs of cancer care in Nigeria, our Survivors stay strong; stay optimistic
You can do your bit to help us keep improving on the situation so more people can be treated, by sharing this email with all your contacts and sending $10 to us through globalgiving monthly to treat our patients.
Thank you, from all of us at St. Cyril Foundation.
Moji