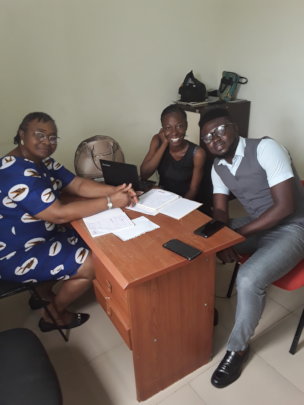 Dear all,
It is time to let you know about what is going on with us at the Foundation. I hope your Summer is going well, wherever you are in the world. Summer is always packed with family fun times anywhere I the world, so enjoy.
Things were slow going into the second quarter of this year but towards the end of the quarter, things began to pick up pace. Early in the quarter we caught up with our ambassador, Mofe a well known Nigerian actor and got him to take this photograph below with one of our signs. We have been doing this with many other people in Nigeria and will share them with you periodically
Our other important program is the opportunity to participate in the Global Health Catalyst Summit hosted by Harvard Medical School. We were very excited to the Summit which gave us an opportunity to showcase St Cyril Fou dation and the work we have been doing and want our long term plans look like. We have already started working on opening our next center which will provide more kinds of treatment for our patients. It will include radiotherapy and a mini surgical center.
As our next GlobalGiving campaign starts, we hope you will forward our flyers to all your family and friends. We are really going to need to have many more donors to help us make a difference in cancer treatment in Nigeria and later, Africa. Our social media team (see them at work in one of our photos below) have been working very hard to improve our followers hip and GlobalGiving and lightful have been really helpful with the webinars and tutorials. Please follow us if you are not already. If you are, tell your friends to look us up on Facebook, Instagram and Twitter @treatcancernig Very easy to remember.
We want to say a big thank you to all of you for contributing to SCIPS. Because of your donations and those received locally, we have been able to help 60% more people have cancer treatments than we did in the year before. Thank you! Thank you!! Thank you!!
Warmest regards,
Mojisola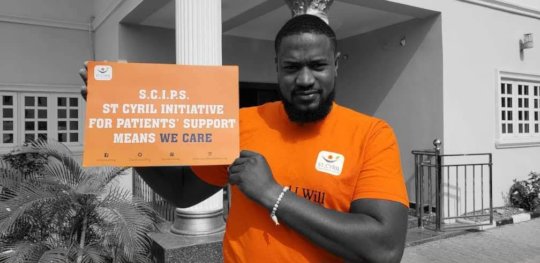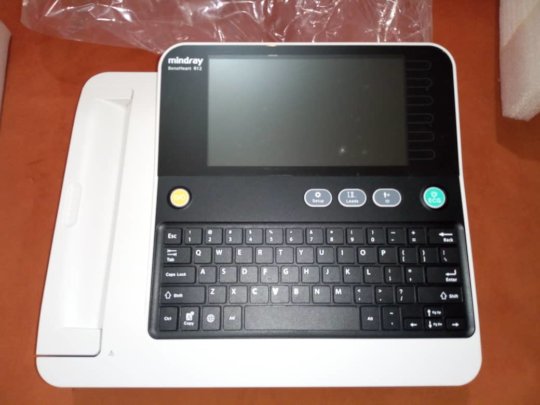 My dear friends,
Our team at St. Cyril are just awesome. We are always thinking of innovative ways to support our patients. That is how SCIPS came to be. Now we had another brain wave that is now a reality.
The idea started because it is so hard for us to turn someone away because they cannot pay for the drugs and our SCIPS account is empty. That is the main reason we got an Ultrasound unit. Part of the revenue generated will go into our SCIPS account. The other reason for the ultrasound is so we have another tool for screening people and catching the cancer early. Yes, it is a race to win.
Are we where we need to be in this race? No. Are we inching toward the goal slowly? Absolutelly. We celebrate each growth and move on up another rung in the ladder with cancer treatment favailable for all as our goal.
Our ultrasound can be used for screening all four predominant cancers in Nigeria, breast, cervical, prostate and colorectal.
Once diagnosed, the patient needs to start planning his or her treatment with the onclogist and start within the next 10 -14 days.
This is where we need you to step in for those who cannot afford start treatment this promptly. We are so grateful for your past support and hope you will, do more. Donate more. Share our appeals more. Talk about us to your friends, relations and colleagues at work. There are so many in need. Ask them all to donate to SCIPS @ globalgiving.org/project/scips or visit www.stcyrilfoundation.org for more info.
Warmest regards,
Moji
WARNING: Javascript is currently disabled or is not available in your browser. GlobalGiving makes extensive use of Javascript and will not function properly with Javascript disabled.
Please enable Javascript
and refresh this page.