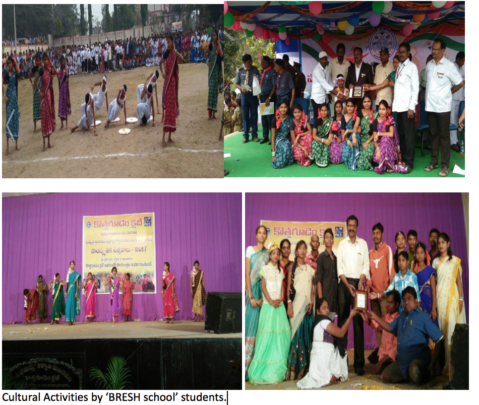 BRESH Foundation February 2017 Report
Helping them follow the passion...
'BRESH Foundation' is happy to share that the organization has graduated from the '2016' GlobalGiving Accelerator program.
Children at 'BRESH schools' are moving forward, new doors are opening, they're doing new things, they're becoming curious… and curiosity is leading them to new paths. New activities are showing the way to a brighter future for all those kids who are deprived and marginalized. Your generous support made this journey possible for these special kids.
Last few months of learning are very rewarding, their progress cards are shining, literally, as they now know the value of this piece of paper.Teachers who are the backbone of this initiative, not only teach the subjects, but also bring the much-needed behavioral transformation in the kids. The teachers try to improve their self-esteem, confidence and personal attributes. Creative teaching learning activities help in bringing our hidden talent in the children.
BRESH school staff and management are working hard and making use of every possibilities.'BRESH school' management has enrolled special children for lot of cultural activities. 'BRESH school' students has received Memento and Certificates fromMr.Ram Kishan garu,Joint Colletor,Bhadradri Dist. Many donors are coming forward to celebrate birthdays, memorials of loved one with the children in 'BRESH schools'. 'BRESH Foundation' & BRESH schools are very grateful to all generous donors and for their kind gestures.
Mr. Ganesh Pulaparthi Garu is one of the key contributor for 'BRESH School'. With deep sorrow we inform you all, the sad demise of Mr. Ganesh Pulaparthi. Mr. Ganesh Garu will be Always Loved And never forgotten in the organization. Memorial service held at 'BRESH schools' in honoring his charity services to organization.
You may not realize the extent of impact your generosity creates on lives of differently abled children in 'BRESH school'. 'BRESH Foundation' hope that the support and donations would keep flowing to meet the operations overhead.
Thanks a lot for providing us an opportunity to change lives!!